Traditional plaid is one of the smart prints that have an implicit coziness. When plaid prints are used in home décor, it naturally brings a unique blend of rustic charm and comfort to space. If you never thought of using this print in your home decor, you should start thinking about it now. Keep reading to know how to pull in plaid in your home decor.
Play With Plaid Cushions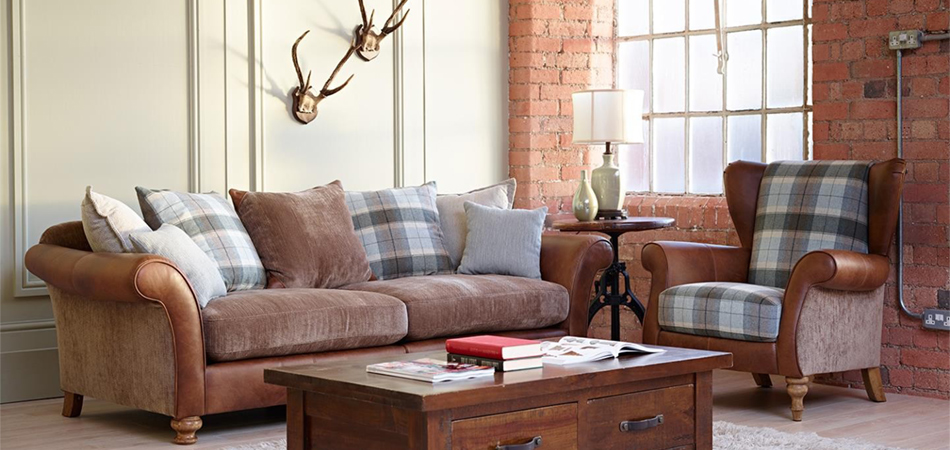 When it comes to budget-friendly options for decor — like soft cushions — are always remains a safe bet to add warmth to space. If you want to incorporate a traditional style, plaid décor is an ideal route to take. A few cushions sporting this print will turn any sofa into a soft spot to kick back and indulge in a mug of hot chocolate. Image Source - irvineinteriors.co.uk
Make A Statement With Plaid Sofa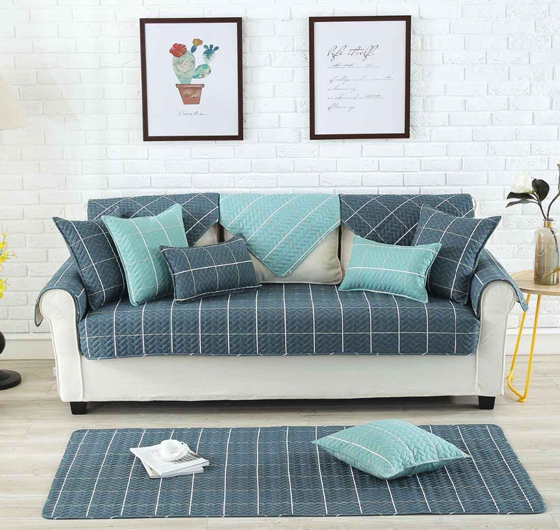 If you love a variety of patterns and colours in your home, plaid is one of the best solutions. The plaid pattern can be mixed well to make a bold and beautiful statement. the plaid sofa is chic, modern, and mixed well with other patterns and styles too. 
Embrace The Plaid Wallpaper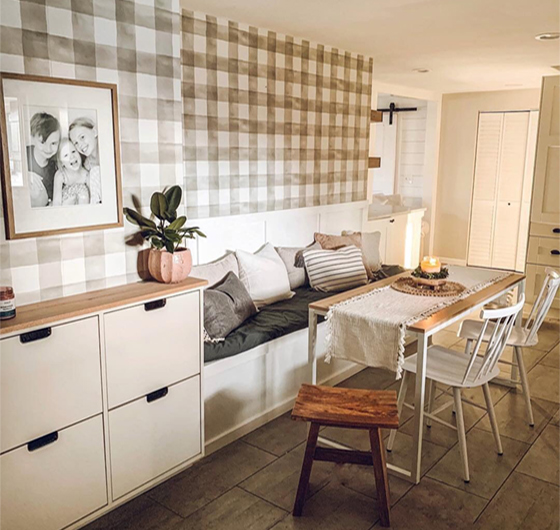 These days, wallpapers have become quite popular – all thanks to the removable options. A plaid pattern wallpaper is a perfect choice to get you in the decorating spirit. You can pick from classic red and green to a more modern black and white backdrop as per your choice and give these classic patterns a fresh look.
Plaid Bedding To Your Decor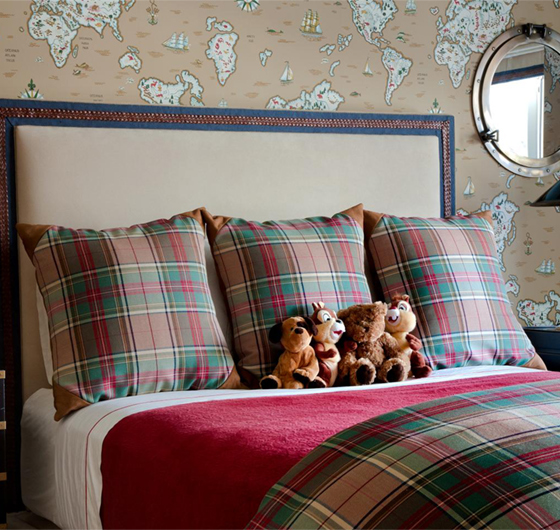 The plaid pattern is fun to use in different colours, so be brave and try big and bold. Traditional red and green may be the colours of this year, but that doesn't mean you can't opt for some bright unconventional colours. A couple of grey pillows or a throw blanket will introduce a perfectly rustic and brought this traditional pattern into the millennium with panache.
Put Plaid on Dining Room Chairs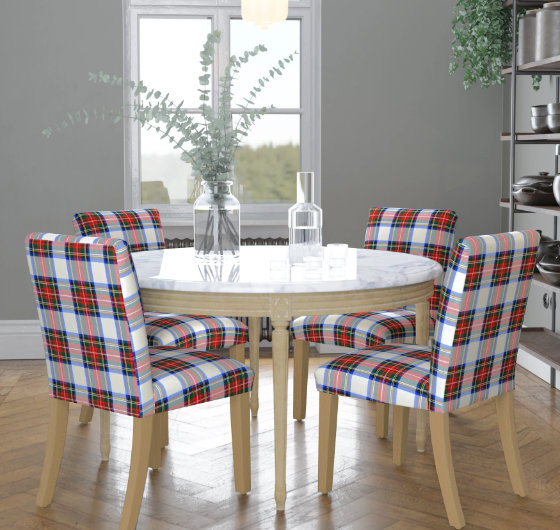 You can always change the look of your dining rooms chairs by adding a delicious pop of plaid patterns. Plaid-upholstered dining chairs have a unique sophisticated look and feel. These chairs can add a charming finish to a casual farmhouse dining room. The plaid pattern is a classic pattern that has a very unique and memorable style.
Plaid Plays Nice With Curtains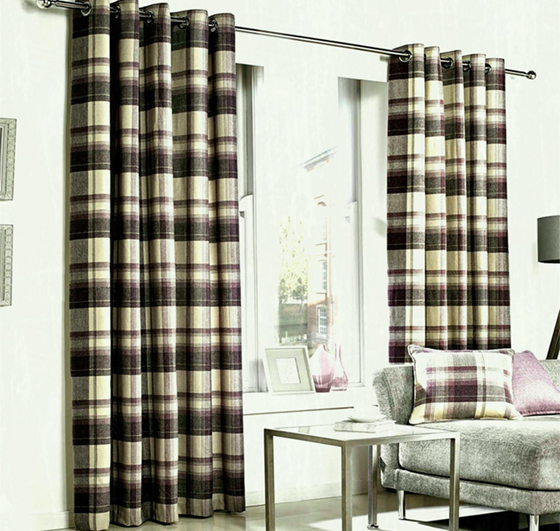 Are your room windows bare? Now is the time to check patterns for curtains to dress them. Not all patterns are able to suit for your curtains. Whether your decor is English country or super modern, curtains are usually the easiest way to use a particular pattern into a different design scheme. Plaid pattern curtains can create a cozy atmosphere. Image Source - studioillume.com