Creating a calm and relaxing bedroom to get a good calm and relaxing may seem like mission impossible sometimes. This is because of the large and empty wall area over your bed. It's difficult to decorate the space over your bed — it's a long and sometimes narrow area. If you want to decorate the space over your bed, here are some easy ways to decorate the space of a big wall: 
Macrame Wall Hanging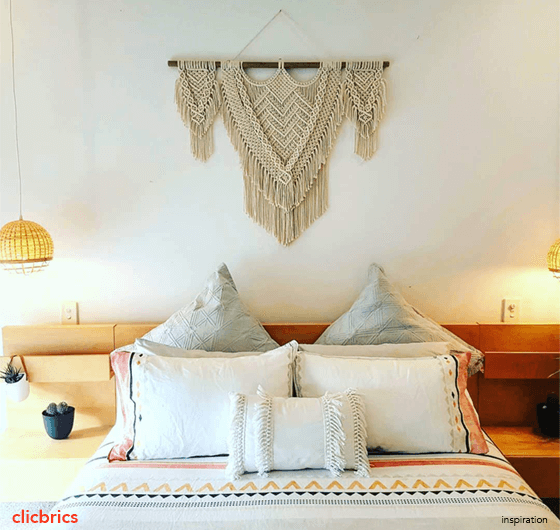 There's so much you can do with the wall above your bedroom. A woven wall hanging over your bed could be the perfect solution to filling the large and empty wall area beautifully.  A Boho Macrame wall hanging is a simple and easy way to add design and texture to the empty wall above your bed. 



Magnify With Mirror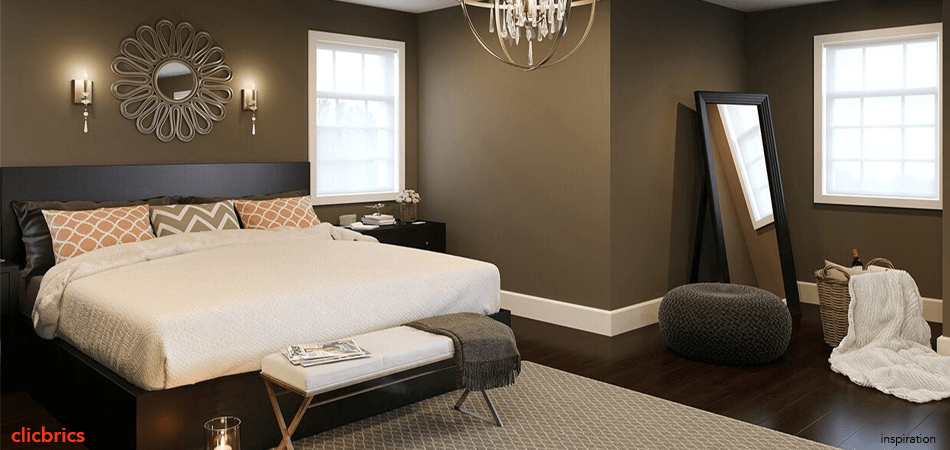 A mirror expands the sense of space by creating the illusion of a bigger room. Before hanging mirror, use caution or hire a professional to mount mirror over your bed because it can be heavy and dangerous if they fall from its position.
A Landscape Photo Frame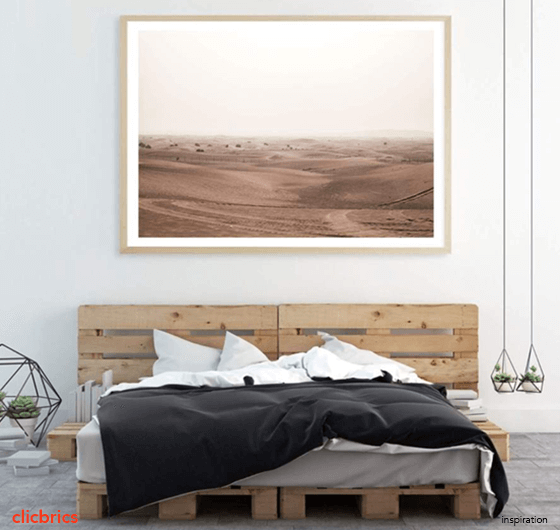 Enlarge a landscape photo by printing it on the frame. This simple display of your favorite river, mountain or sky will boost the energy in the room.
Wall Art With A Name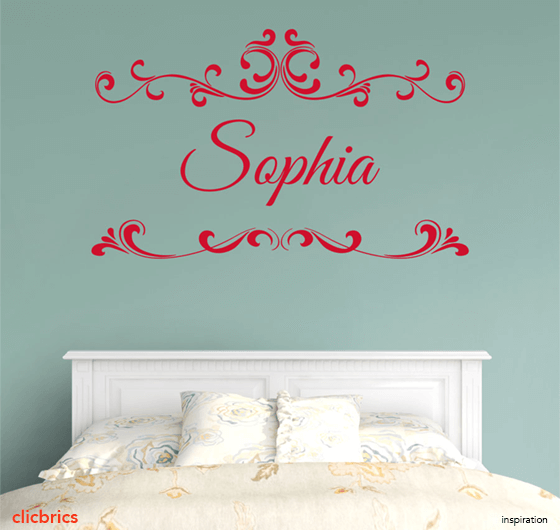 You can personalize your bedroom with a wall art based on your name and place them above the bed in your bedroom. This simple personalized art work adds a personal touch to a well-decorated room. And yes, you can display this wall art with pride - —knowing your name is there.




Shelf Display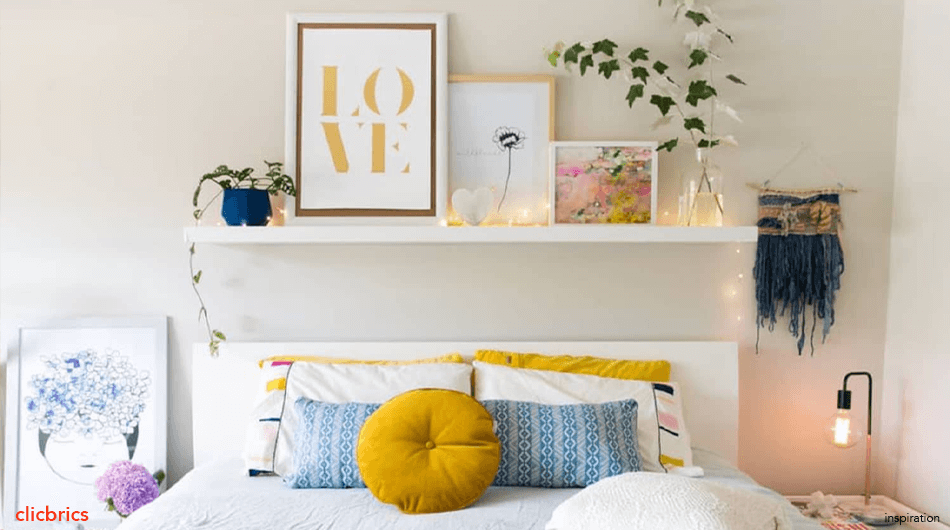 Bring a personal touch to your bedroom decor with a beautiful shelf above your bed. Place a potted green plant, decorative candle and photo frame on a shelf. Not only this shelf will bring character to your room, but also placing green plants brings a calming and peaceful aura to your bedroom.