Buying a home isn't an easy affair. As much as the thought of owning a home gives a sense of security, so do the risks involved need a buyer's attention. Real estate does give you plenty of options to choose from but ultimately taking account of your own desires, you need to make up your mind on buying a property. 
There are multiple hassles and tasks involved before anyone property is finalized, but when experts are asked they suggest having a prior knowledge and awareness of the real estate helps a buyer not get fooled by some errant builders or sellers.
Once when I was reading an article on military strategies in a popular magazine I came across the six P's of military planning which is 'Prior proper planning prevents poor performance'. Now why I am relating this to buying a house is because failing to plan for a daily task can be rectified by appropriate measures the very next day. But failing to plan for one of the biggest decisions in life might lead to serious consequences. After all, one does not buy a house every day.
According to the data of the national association of realtors, "an average house owner lives in the house for 10 years before moving or selling it to someone else". So, to make these years count in your dream home you need to be well educated and aware before settling on your dream property. Many people wish that they should have explored more or were educated a bit more before buying their first property.
So, if you have made up your mind to buy a property, consider some advice that is bound to assist you on your journey and finally gets the dream home of your choice. Not only will it save you from the regret of buying a better home in future but also leave you satisfied since you gave it enough thought.  Take the advice of the experienced real estate stakeholders and make your living experience count in your castle by making it a well-planned decision. You should know the Foundation, Structure,  Exterior, Interior, RootAttic, Electrical, and Plumbing system of property.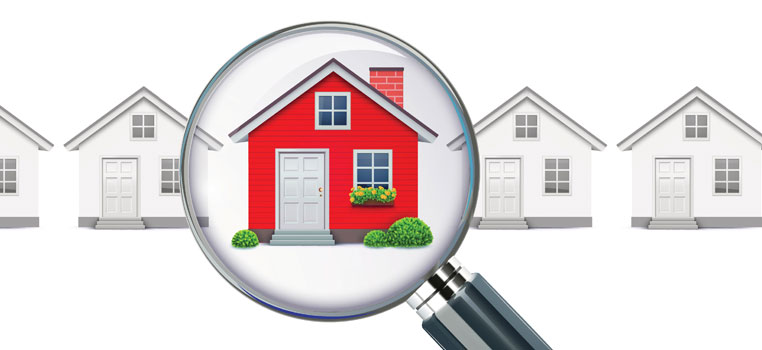 Details such as the sewer line, water supplies, neighborhood and other factors like these. Ask yourself about the real estate markets in the area that you are planning to buy a house in and do check your credit scores. Know what's not covered under the house owner insurance and think about the fixed-rate or adjustable-rate mortgage, whatever suits you better.Here 


Here are the four important things that the real estate pros insist on doing before buying a house and that you should swear by-
Be aware and educate yourself
It becomes quite imperative for buyers to become familiar with the buying process and be wary of the risks involved.  Real estate pros advice on digging into the details even if they seem small. Look around the house, take an inspection into.
Look for a trusted realtor and take a look at the contract
One of the most important things to look for is a trusted real estate agent before you start looking out for a house. We are well aware of the fact that the realtors get their commission as a cut of the sale prices, but what is important to know that it is the seller who pays the commission and not the buyer. Most of the agents who represent the seller do not protect the interests of the buyer and focus on making money from both the parties involved. Real estate pros advice on looking for a realtor who can protect the interests of the buyer and help them in saving some money as well. Also look for the contract that needs to be signed as they are not standard documents and can be negotiated.
Look for a house that suits your lifestyle
People often make this mistake of buying a house that is available at a cheap rate for the moment. However, they later regret as they are unable to cope their lifestyle with their newly bought house. It is important to make sure that the house or the apartment that you are planning to buy will accommodate your needs and thoughts as well. 
If you are a living as part of a joint family and end up buying a small house, you will eventually feel suffocated of the space and look for bigger options. So, in order to avoid such mistakes think about your lifestyle and how will it change in a few years because you won't buy a house every now and then. Ask yourself are you planning to get married or have children soon and then reconsider your buying choices
Consider your long-term plans
Just as it has been already mentioned, an average house owner lives in a house for 10 years before finally moving out or reselling it to someone else. So, you definitely need to consider your long-term plans before you buy a house. Ask yourself whether you will live here all your life, or do you plan it to sell it in the coming future as you see favorable prices. Many people buy houses with plans to live for certain years and then sell it. 
In such cases consider the reselling value of the house before buying it. Most of the real estate pros emphasize on the resale factor of the houses. For example, it is suggested to not buy a home that is not in line with the neighborhood's average price. Because this can cause a great deal of trouble to mark your house with a greater price than your neighbors when re-selling it.  Always look for what's next to your home and does it require any seasonal maintenance such as sewer cleaning during rains or clogging during snowfall.
The real estate pros suggest these do's before buying a house so that you can live regret free. This is why it is necessary to always keep in mind to buy a house that you can afford so that the cost does not build up a burden on your shoulders and leave your lifestyle cringed. Just be willing to compromise with priorities and be aware of all the stakes involved in buying, for a joyful living experience.