By the time your little baby has grown into a full-fledged teenager, he/she is likely to develop a distinct style and personal taste. What better way to showcase it than in his/her room? Therefore, it's time for parents to think of a room makeover. If you are brainstorming bedroom ideas, we assist you with some useful tips that will let you decorate the bedroom through a teen's perspective.
1. Play with the decor part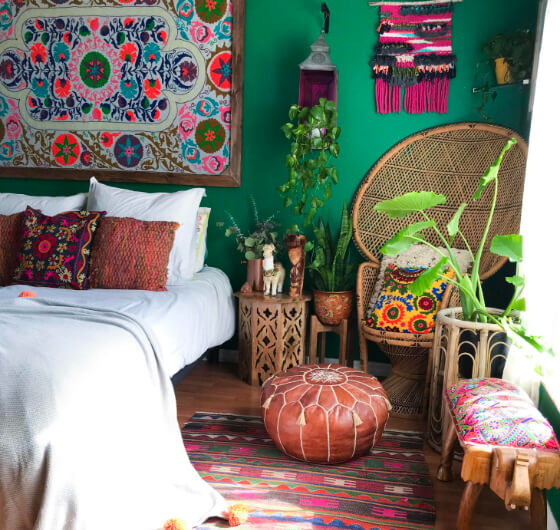 Firstly, consider the dominant qualities in your kid's personality. If you have a teenager kid with fun-loving traits, you can go to a great extent in playing with the bedroom decor. Make space for funky artwork and accessories. Investing in colourful boho throw pillows can add more life to the room. These ideas will translate in the cheerful mood of your kid. Make it a 'happy land' for him/her.



2. Next time, gift your kid a storage bed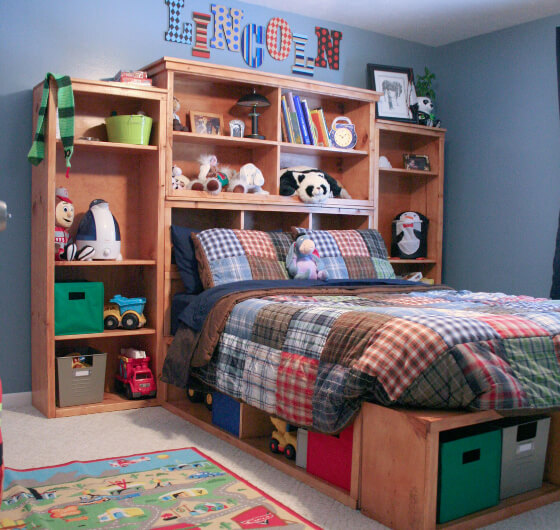 As a grown-up individual, your kid will start possessing a set of belongings and a collection of memories. In such a case, a full-size storage bed can be the perfect solution. Along with the decor pieces for the room, the number of cubes is sufficient enough for your kid to fit in his/her belongings such as toys and books. Considering a small-sized bedroom, a storage bed will be a smart move.



3. Showcase your kid's hobby within the bedroom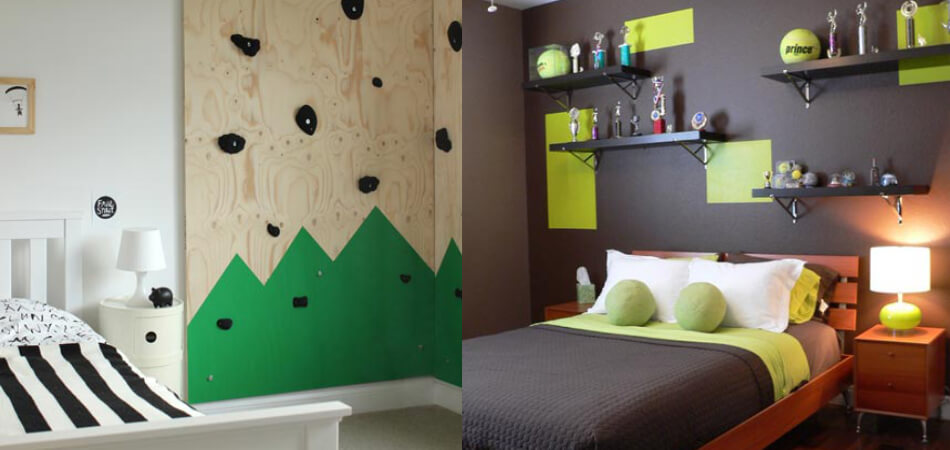 Besides academics, every kid indulges in some kind of activity. If you find your kids inclined towards sports, you can place the elements of a sport that he/she likes. The image showcases a tennis-inspired room with the same shade of green as a tennis ball on the walls as well as on pillows. Another fun game is a mini rock climbing wall made with sheets of plywood and climbing holds.



4. Make a comfortable study space in the bedroom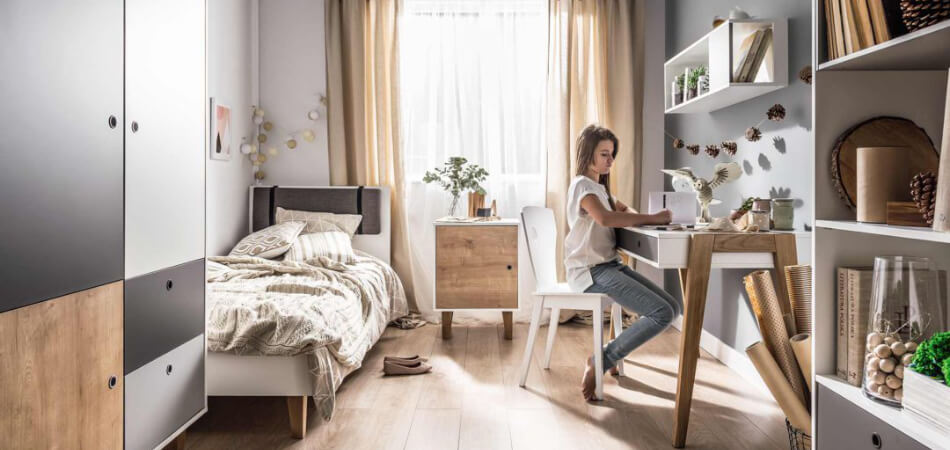 The lack of table and chair will compel your kid to study on the bed. Such practice is unhealthy for him/her in terms of body posture, discipline and concentration. Hence, be generous in arranging a study space and making it comfortable too.



5. Let your kid have social gatherings in the bedroom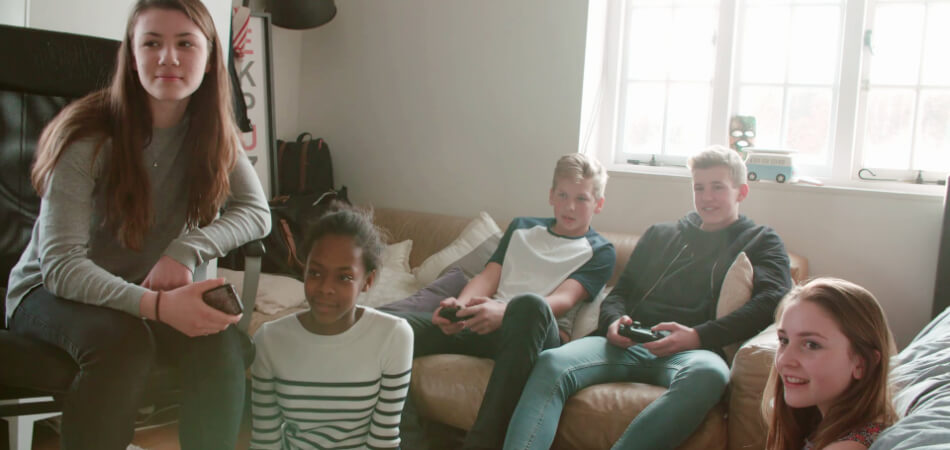 The bond of friendship is valuable to all teenagers. They like to visit each other's place and spend time together. Having a space to hang out and lounge with friends will make your kid happy and positive. Not just fun, but they can do group studies and share creative ideas. Parents can arrange more seatings and make the room spacious to accommodate the entire group.