Time to spruce up your home as Dussehra or Vijayadashmi is round the corner. Celebrated as the victory of good over evil signifying the victory of Lord Rama over Ravana and Goddess Durga over the demon Mahishasura, we all give our best shot to add a festive sparkle in our homes during the occasion every year. Let's begin the Dussehra decor with the simplest yet elegant ways.



1. Cleanliness is foremost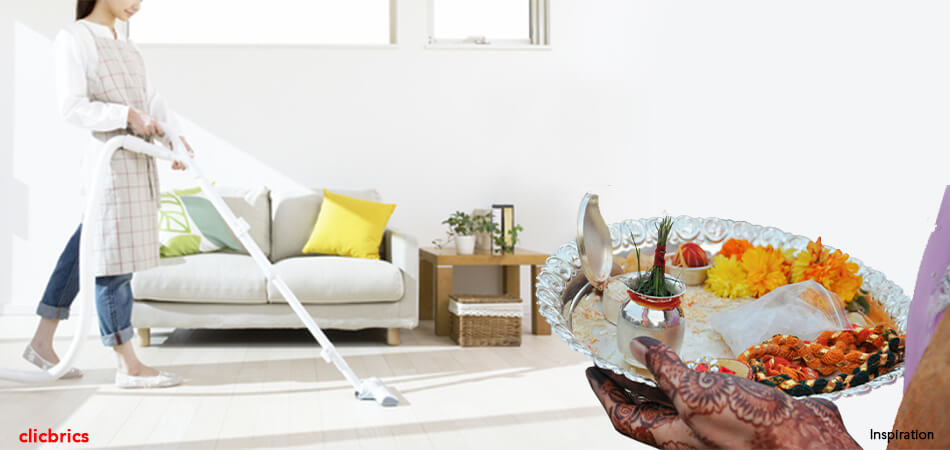 We worship and seek blessings from Goddess Durga. However, only a clean and tidy home is believed to make the Goddess or any other God happy. Therefore, start the cleaning process right from the prayer room to outdoor, and every corner of your home. Try vacuuming, mopping, sanitizing and decluttering your entire living space. Maintain cleanliness by instructing all to keep their shoes outside.
2. A flowery decor never fails to impress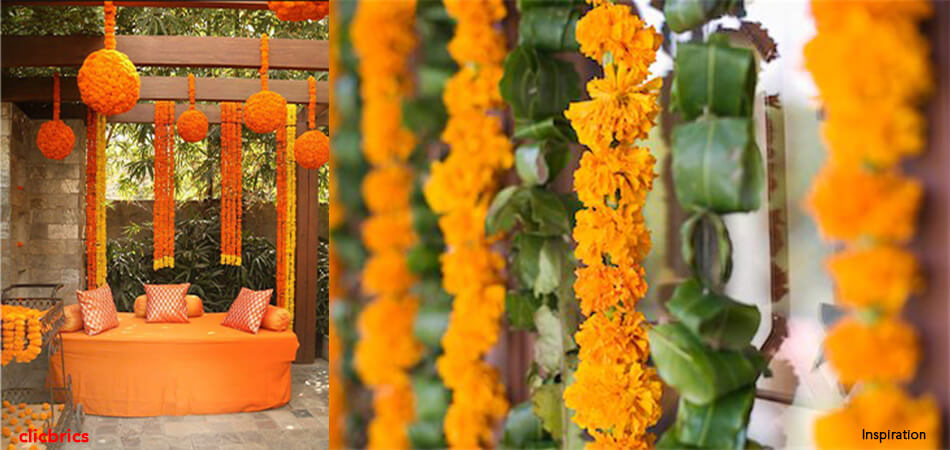 The use of flowers in Indian culture and its festivals are abundant. Festivals like Dussehra would be incomplete if Marigold isn't included. Start placing the hanging Marigolds right from the entrance of your home, including gates, windows, walls, doors, etc. The specific use of Marigold is believed to bring peace and prosperity. Rose petals would equally beautify the interior of your home.



3. The Rangoli way of floor decor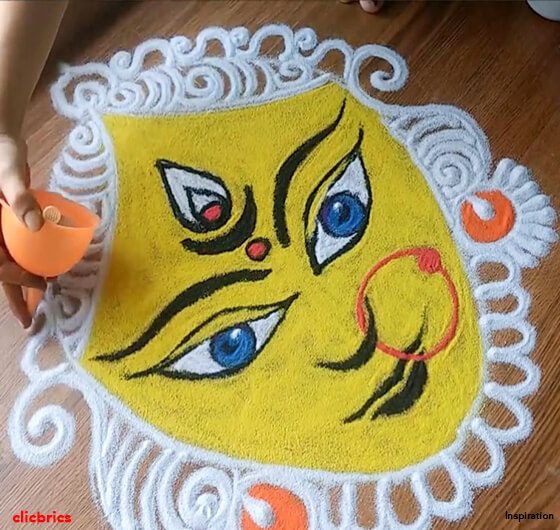 Don't you wish to try designing rangolis for your floors? Rangolis are one artistic way to show love towards the festival and rice flour, coloured sand, grains, and flower petals are usually the preferred materials. If this is your first attempt, try drawing an image of Goddess Durga or a flower. For a pro, the design options are never-ending.



4. How to give a fresh look to your home during Dussehra?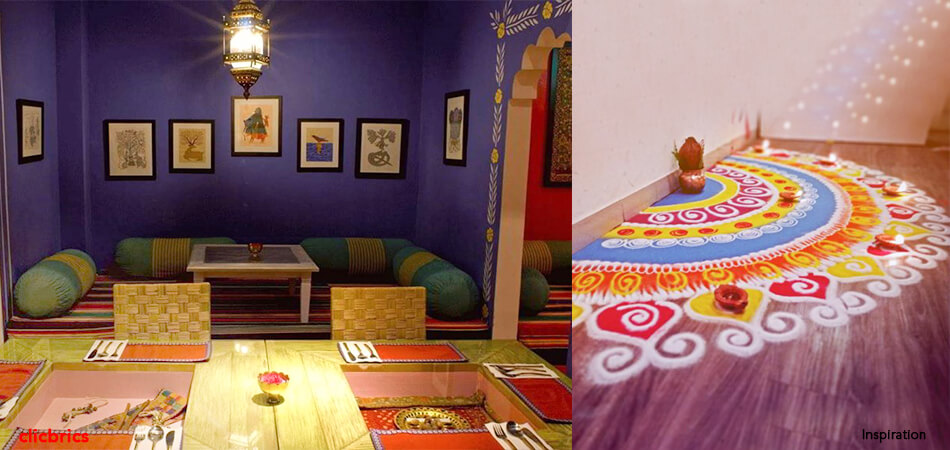 You will surely need to rearrange your interior space by shifting a few types of furniture as you are going to add some elements suiting the occasion. Painting the house immediately gives a fresh vibe. Replacing the curtains, cushion covers, door hangings with the new ones will be an excellent thought. Expect a lot of fun and cheerful moments with new things around you.



5. Shop them right away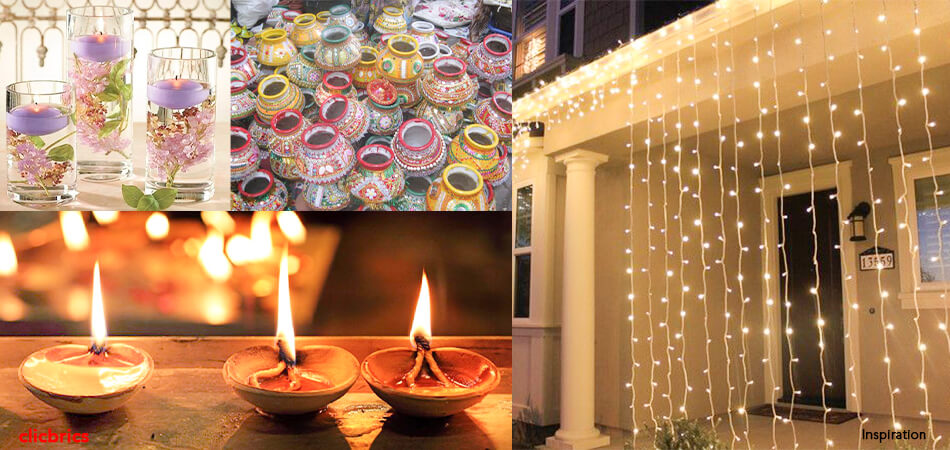 The shops at present will be flooded with a variety of earthen pots, floating scented candles, diyas, LED lights and of course sweets. Shop them as per the quantity of your convenience. With all these decor items spread all over your home, you are all set to welcome the goddess and guests at your home.