What are you doing this Valentine's Day? Whether you're hosting a party for friends, preparing a romantic dinner date for two or just relaxing at home, here are our few tips to give your home a little love. Valentine's Day brings a fun opportunity to add a pop of colour and a dose of love to our homes in the chilly winter. Follow our tips and let love flow in the interiors of your home.

Floral Heart Wreaths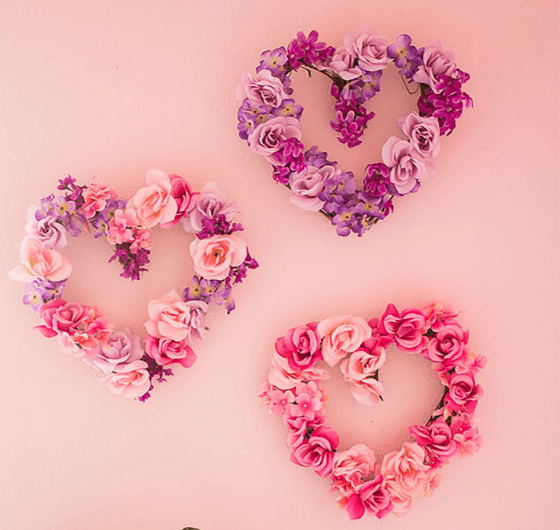 With Valentine's Day celebration around the corner, there should not be a shortage of floral heart wreaths in the market. Get a few of them and hang them in the door of your home. Else, you could also hang them in the interior walls of your home. If you wish to make them on your own, get bunches of artificial flowers, and the wreaths would look equally elegant.


Pillows Are Fun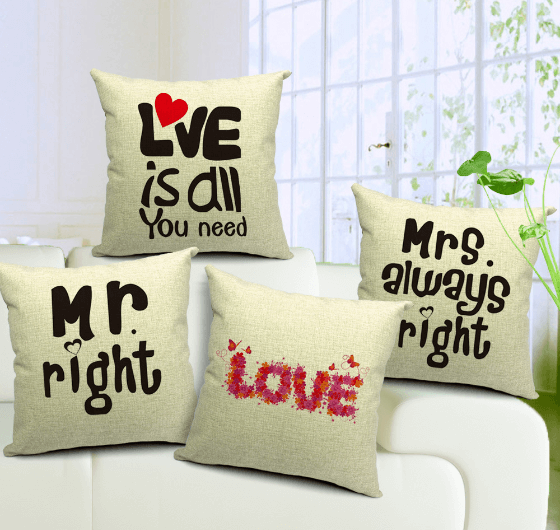 Wish to go on a pillow shopping spree? How about pillows with love quotes or other quotes that goes with the occasion? The couches and your bed surely are waiting to be decorated with elements of love.

Coasters with Special Letters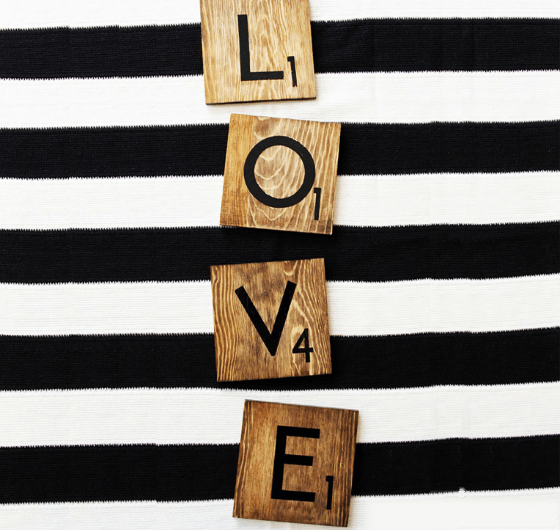 How about having coasters as shown in the image? These are some of the minutes yet special arrangements you can try on your dinner table. If you have planned to invite some guests, they will surely envy your decor skills. Spell the magical word L-O-V-E with these giant scrabble coasters.


A Giant Balloon Heart Backdrop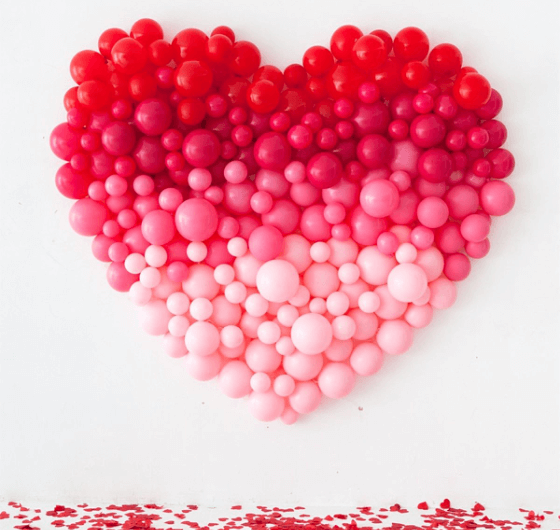 This accessory is one perfect thing if you are determined to throw a party at your home on Valentine's Day. A giant balloon heart backdrop is undoubtedly going to steal the show with all your guests willing to take pictures in front of it. It is an easy-to-do task. Collect as many balloons as you want and create a big heart backdrop as you wish to. Image Source - i.pinimg.com

Flower Arrangements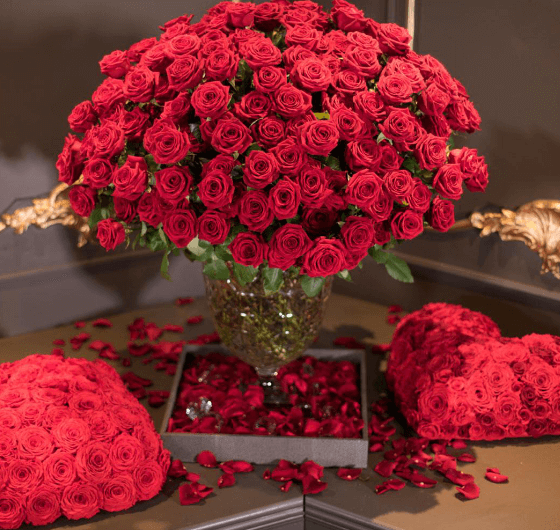 When you have already made up your mind to include balloons, why should flowers not have space in your decor? Flowers can never go wrong when you aim to bring a smile on the face of your loved ones. Roses, orchids, tulips are the top choices to complement the occasion. These flowers with red and pink colors will spread radiance and love throughout your home decor.

Heart Melting Chocolates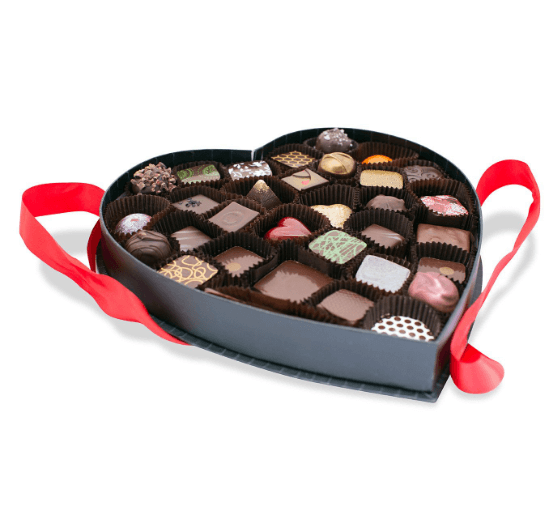 The idea to include chocolates for Valentine's Day is not just delicious, but inexpensive and elegant. Chocolate hearts make sweet gifts, edible decorations for a romantic table setting. Chocolates make the perfect treat for all ages and genders. They look eye-catchy and bring romance. Trust us, these edible items will improve mood and set a pleasant atmosphere at your home.

A Heart Tree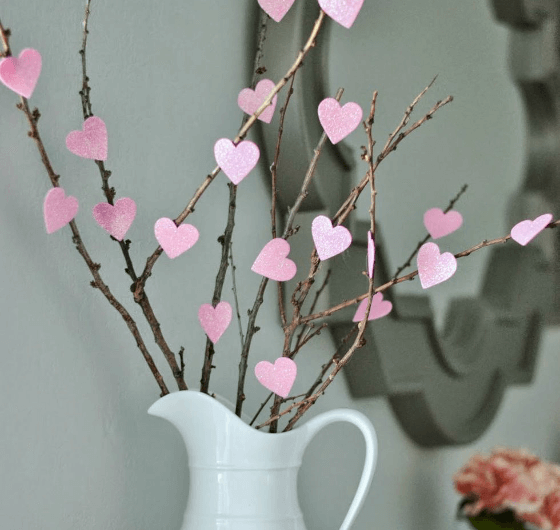 You will probably not get this in a shop. Have the patience to try this on your own? Grab some thin branches from the nearest tree you could find. Buy some little hearts and add glitters on them. As a final step, add those glitter hearts to the branches with the help of glue.

Paper Heart Garlands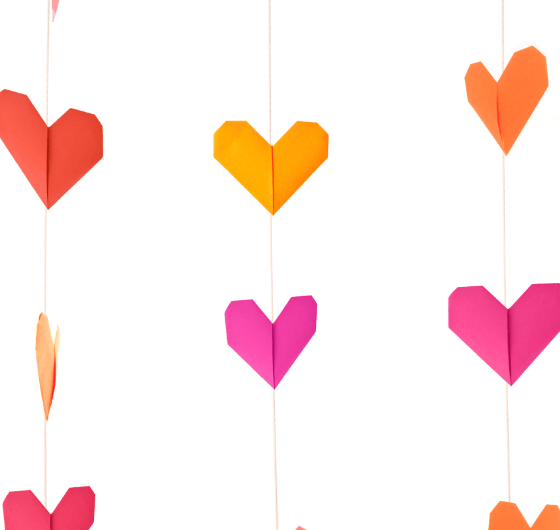 The day of love deserves a lot of hearts. Therefore, our last tip for you also includes heart decor. Stick those little hearts on strings, and you can hang them on windows, doors, or any part of your home interiors. For a love-themed party, heart garlands are must-haves. Related Post - Best Valentines Day Flowers for your Home Decor