Decorated in shades of blue and white, Hrithik's sea-facing home, the one he shares with his two sons, is a visual delight. Located in Juhu, the interiors of humble abode is designed by popular Interior DesignerAshiesh Shah. His home is a den of DIYs, décor tips, and trendy ideas. Here's a look inside Hrithik Roshan's Mumbai house:
The Living Room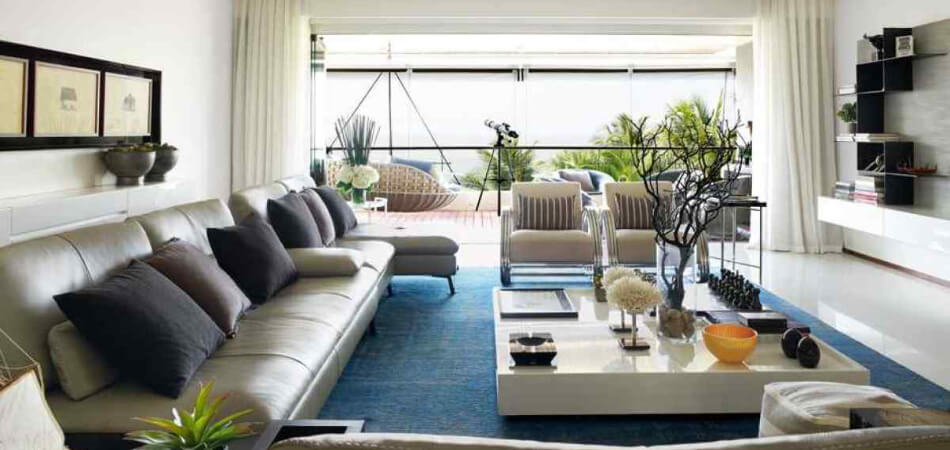 Hrithik  says "a home tied up in rules is not really a home." The actor wants people to relax and feel comfortable enough to be themselves. His living room has a contrast of dominant beige and blue, and grey couch by Roche Bobois, chairs by Simone and a custom carpet from Jaipur Rugs. The balcony space adds freshness to the entire room. Now, who doesn't want to lounge in this pretty space?
DedonHanging Lounger In The Balcony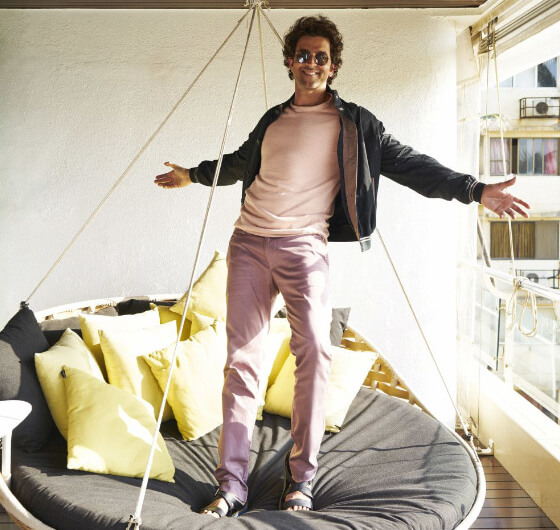 The wooden ceiling is a striking element in the balcony with larger than a life-sized hammock and is a breakaway from the sprawling green scape look to feel closer to nature. Snuggled up in the giant hammock and a steaming cup of coffee–this is probably where the actor gets all his Positivity. Yes, we need this right away!
The Home-Office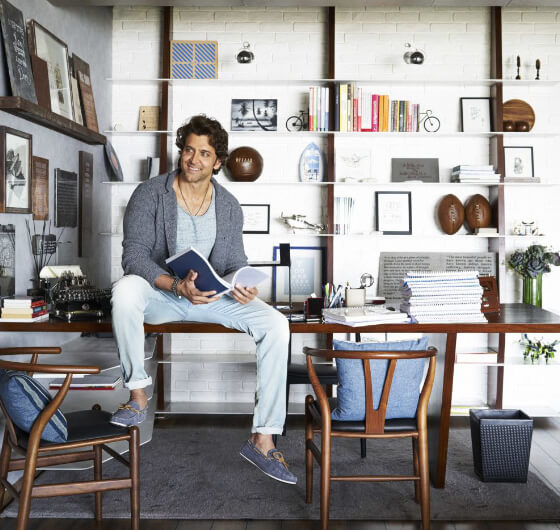 The home-office in Hrithik Roshan's house is filled with personal collections, dark wood from flooring, to the desk and racks, creating a sense of belongingness with sophistication. The home office is very classy and covered with decorative art pieces and yeah you guessed it – more positive quotes. So, with a home like this, who doesn't like working from home?
Personalized Art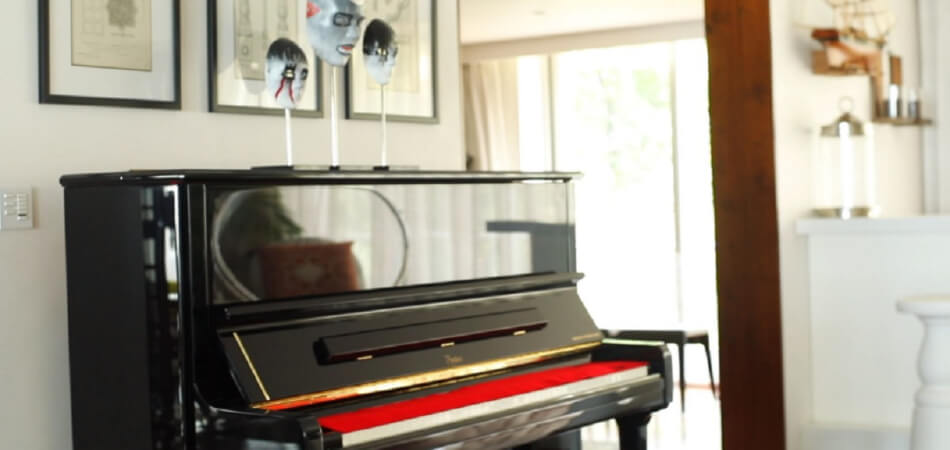 Hrithik Roshan is one such actor that loves collecting beautiful art pieces and souvenirs from around the globe. But he also likes his home must have art that is more personal such as personalized masks on the piano that were painted by him and his sons while on holiday.
The Den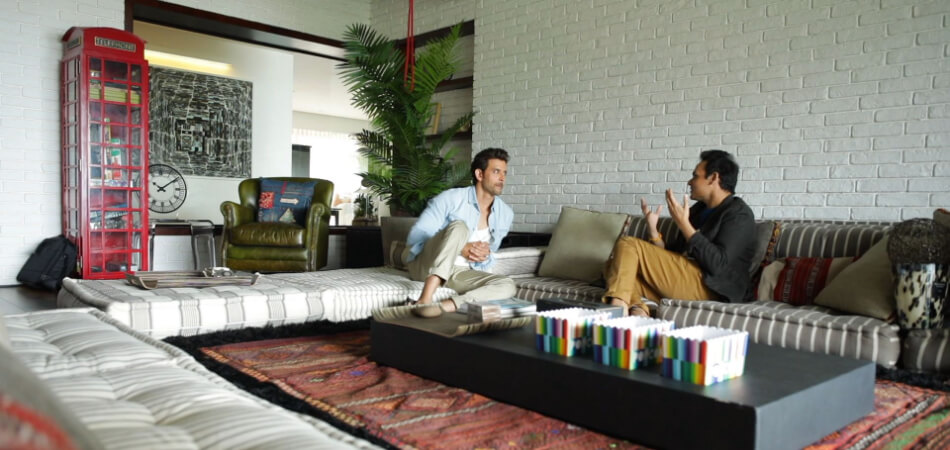 This is one of the reasons where he and his sons spend most of their quality time is the den. The room has a whitewashed brick wall to project movies on weekends. There are cozy mattress and cushions all over so the room to create a mini theatre.
The Home Is Filled With Quotes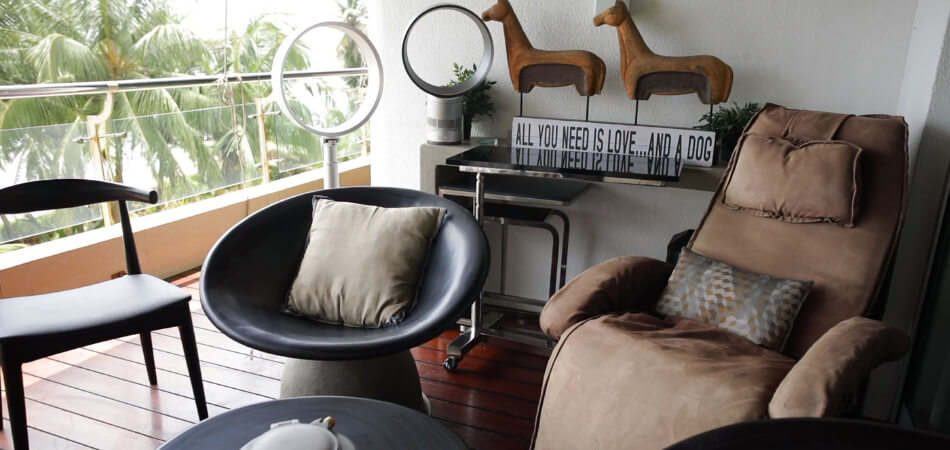 When Hrithik bought this lavish house, he wanted his abode to reflect everything that he felt inside. He says, "I like having things which are functional, empowering and pleasing the eye". This is the reason why this entire space is filled with quotes. You can find quotes on the wall, the ceiling and even on stones and pebbles.