When we face challenges in life, we want to go back to nature in search of peace. That is why people make gardens so that they can enjoy the healing power of nature. But, there are many people who are living in a small apartment which can kill their dreams of spacious gardens.
Go green with artificial green carpet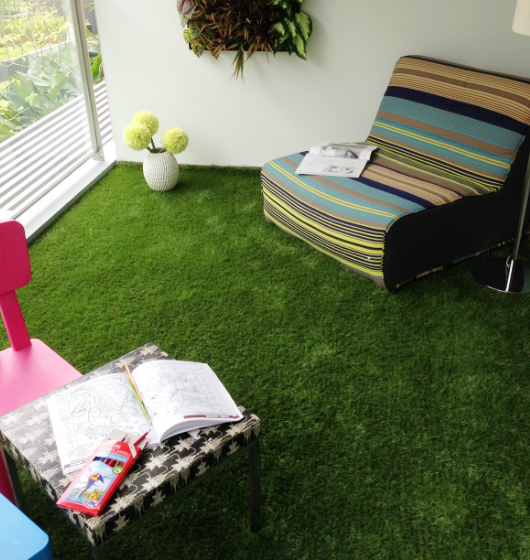 There is no denying the fact that greener your balcony is, the prettier it will look. Therefore, instead of using tiles, you can use artificial green carpet or turf rug. This will give a beautiful look to your balcony.
Add gorgeous water features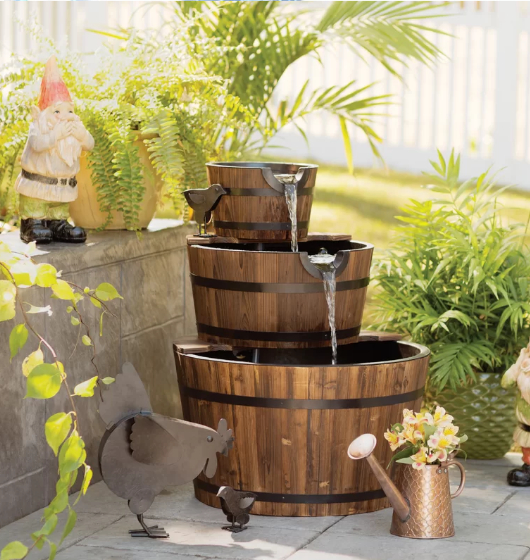 The presence of natural elements in your balcony can prettify a balcony. You could either just install one of the small portable water fountains or you could pick an earthen bowl of water with a few water lilies.
Arrange shelf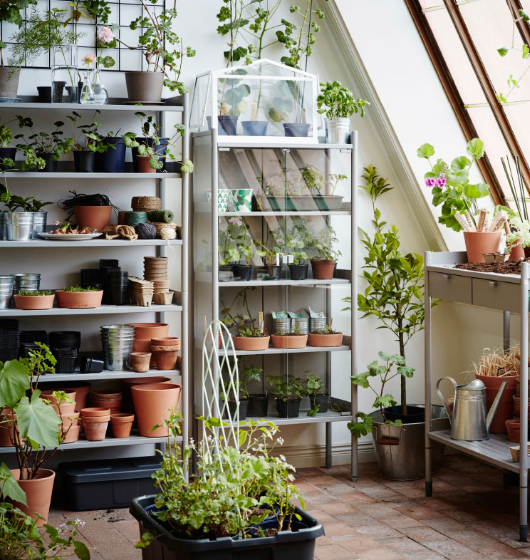 When turning your small space balcony into a beautiful garden, arrange an old shelf so that you can easily keep your flower pots on it. It will not only look stylish but also create a lot of space.
Use garden accessories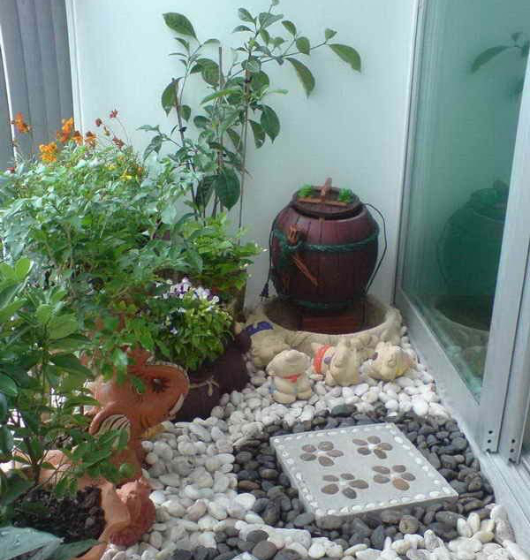 Dressing up your small balcony is one thing which can works wonders. You can use garden accessories like a statue, or candlesticks or wall hanging pictures.
Choose appropriate balcony garden furniture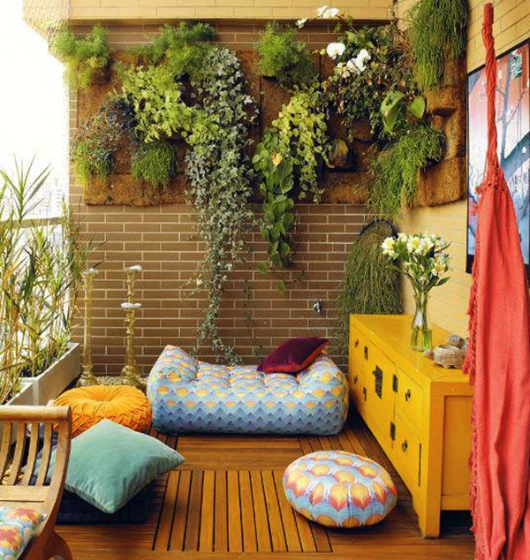 A small space balcony doesn't mean you can't have furniture. Movable pieces of furniture can work wonders. You can use generously stuffed cushions or bean bags to make a sitting space so that you can enjoy fresh air with your morning tea or coffee .
Add string lights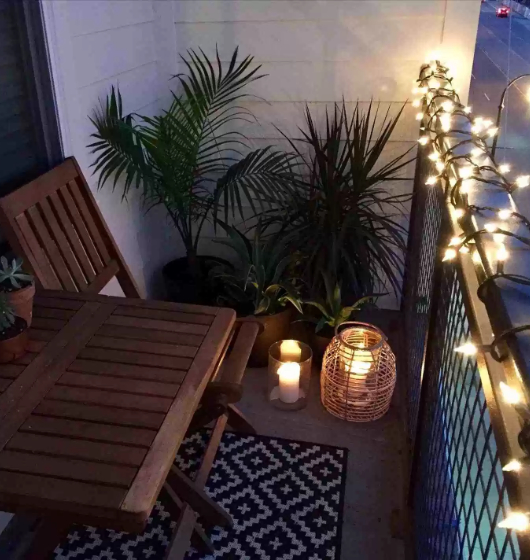 Don't miss to add string lights to create a soothing ambience. Place those lights up and enjoy your calm summer evenings on the balcony.
Night-scented flowering plants for fragrance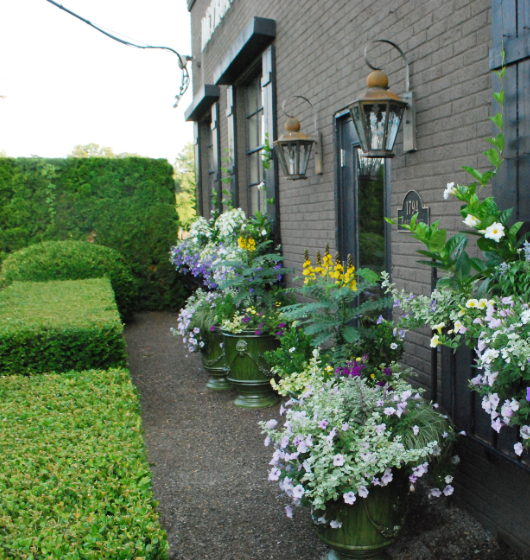 Introducing as much fragrance as possible through some night scented flowering plants makes your garden looks fresh. You can grow some night-scented flowers for fragrance such as night blooming jasmine, nicotiana, four o'clock, or stock.