Unquestionably the biggest star in Bollywood, Actor Shah Rukh Khan, more popularly addressed as SRK or King Khan by his fans lavishly. The number of ultra-luxurious homes he owns in India and abroad is a testament to his unmatched stardom and royal king-size life. Amongst them, his sea-facing bungalow Mannat is a must-visit landmark for almost everyone who visits the city of Mumbai.
1. Mannat in Mumbai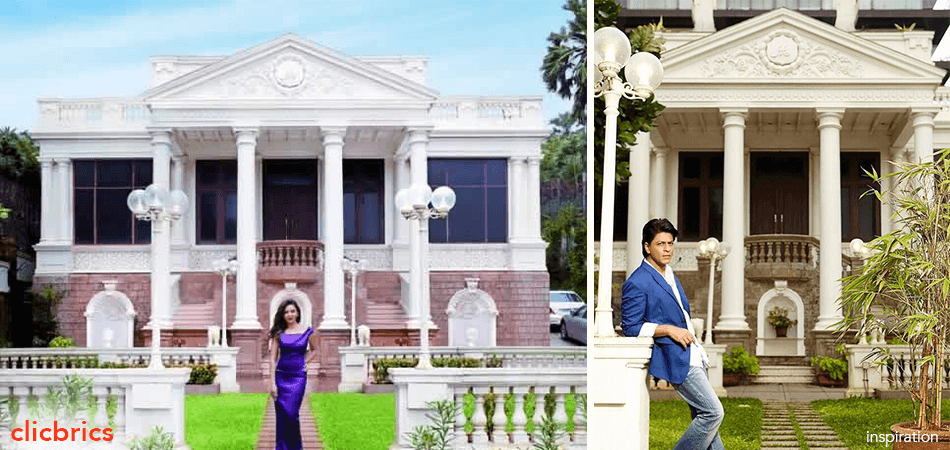 We give you more deets about this dream residence of King Khan located in Bandstand. Mannat is where the actor and his family live. It was originally known as Villa Vienna. He bought the property in 2001 for INR 13.32 Cr. A 6-story villa, it is decorated with beautiful artefacts and paintings from all around the world. A boxing ring, library, private bar, and playroom are placed on one floor.



2. Wife Gauri Khan as the head architect of Mannat

As a special spot where fans of SRK take their selfies, the actor himself waves to them whenever he is present in Mannat. Sometimes, his youngest son AbRam joins his father. The look of Mannat, both interior and exterior, turned better after his wife Gauri Khan as an Interior Designer by profession put her expertise into it. In her words, "Mannat is not just a place but an intimate feeling".


3. Name changed from Jannat to Mannat

The mansion is also believed to have brought immense good luck in the actor's career. His journey of unparalleled name and fame began after acquiring this property. Hence, that's how SRK decided to turn down the idea of naming it Jannat and opt for the name Mannat. Beginning with the swimming pool, Mannat is decked up with a lavish list of amenities and comforts.

Also Read: How to check price of your property in Mumbai?
4. Love for films is loudly evident in SRK's residence

Taking you to the home theatre section, your mind will be blown by seeing the extensive size and design. The actor has a 42-seater home theatre which shows how much love the family has for movies and they indeed are movie buffs. The entrance of the theatre reportedly is dramatic with the presence of tall vintage posters of Sholay, Mughal-E-Azam and a few more iconic movie names.



5. The beautiful interiors of Mannat

While the frontage of the mansion is pristine white with massive pillars, the interiors are more warm, eclectic, and collectable with antiques, chandeliers, and rare valuables.
Also Read: Exterior Stone Cladding