Table of Content:
We all dream about having our home but sometimes that dream is overshadowed by a lack of funds. As investing in a house requires a lot of savings and sometimes the high ROI that is associated with the home loan creates financial instability which is hard to deal with. That is why, there is a theme initiated by the Government of India, i.e., 'Housing for all by 2023'. In order to fulfill it, the government introduced the Pradhan Mantri Awas Yojana Scheme. A central government affordable housing PMAY Beneficiary list 2023, which is based on Pradhan Mantri Awas Yojana. An initiative that intends to provide affordable accommodation to the rural and urban people who are financially weak in India. People who have successfully become beneficiaries will be given subsidies on home loan interest rates. 
The initiative will make owning a home more affordable. The authority releases a separate PMAY beneficiary list, as the initiative caters to people from rural and urban areas of India. The list of applicants who qualified for PMAY Beneficiary List 2023 has already been updated on the official website of PMAY. Let's read the simple steps through which you can check whether or not you qualified for the PMAY beneficiary list 2023. 
Also Read: Pradhan Mantri Gramin Awas Yojana 2023
PMAY Beneficiary List
The PMAY Beneficiary list is prepared using the data from the Socio-Economic Caste Census-2011. Local Panchayats, Union Territory Governments, and State governments assist. The Pradhan Mantri Awas Yojana beneficiaries list is not limited to accepting applicants, but it also states who can be considered eligible for benefits under the scheme. 
Who can be an eligible candidate to avail benefits of PMAY Urban?
People belonging to the Economically Weaker Section whose annual income is within Rs 3 lakh.

People belonging to the Low Income Group, whose annual household income ranges from Rs 3 lakh to Rs 6 lakh. 

A person belonging to Middle Income Group-I, where the annual earning is upto Rs 12 lakh per year, is entitled to avail of only a 4% subsidy on a loan of upto Rs 9 Lakh. Although, a maximum subsidy of Rs 2.35 Lakh can be allotted under credit linked scheme (CLSS). 

A candidate who belongs to Middle Income Group- II, earning upto Rs 18 Lakh is entitled to avail 3% subsidy loan upto Rs 12 Lakh. under CLSS; they can avail maximum subsidy of Rs 2.30 Lakh. 
What Is Interest Subsidy On PMAY
| | |
| --- | --- |
|  PMAY Scheme |  Interest Subsidy |
|  Economically Weaker Section |  6.40% |
|  Low Income Group |  6.40% |
|  Middle Income Group-I |  4% |
|  Middle Income Group-II |  3% |
Key Point To Keep In Mind- In order to avail of the benefits of PMAY, a candidate should not possess a pucca house in India. 
Steps To Check  PMAY Urban List 2023
Follow these steps to check the PMAY list-
Step 1: Visit the https://pmaymis.gov.in/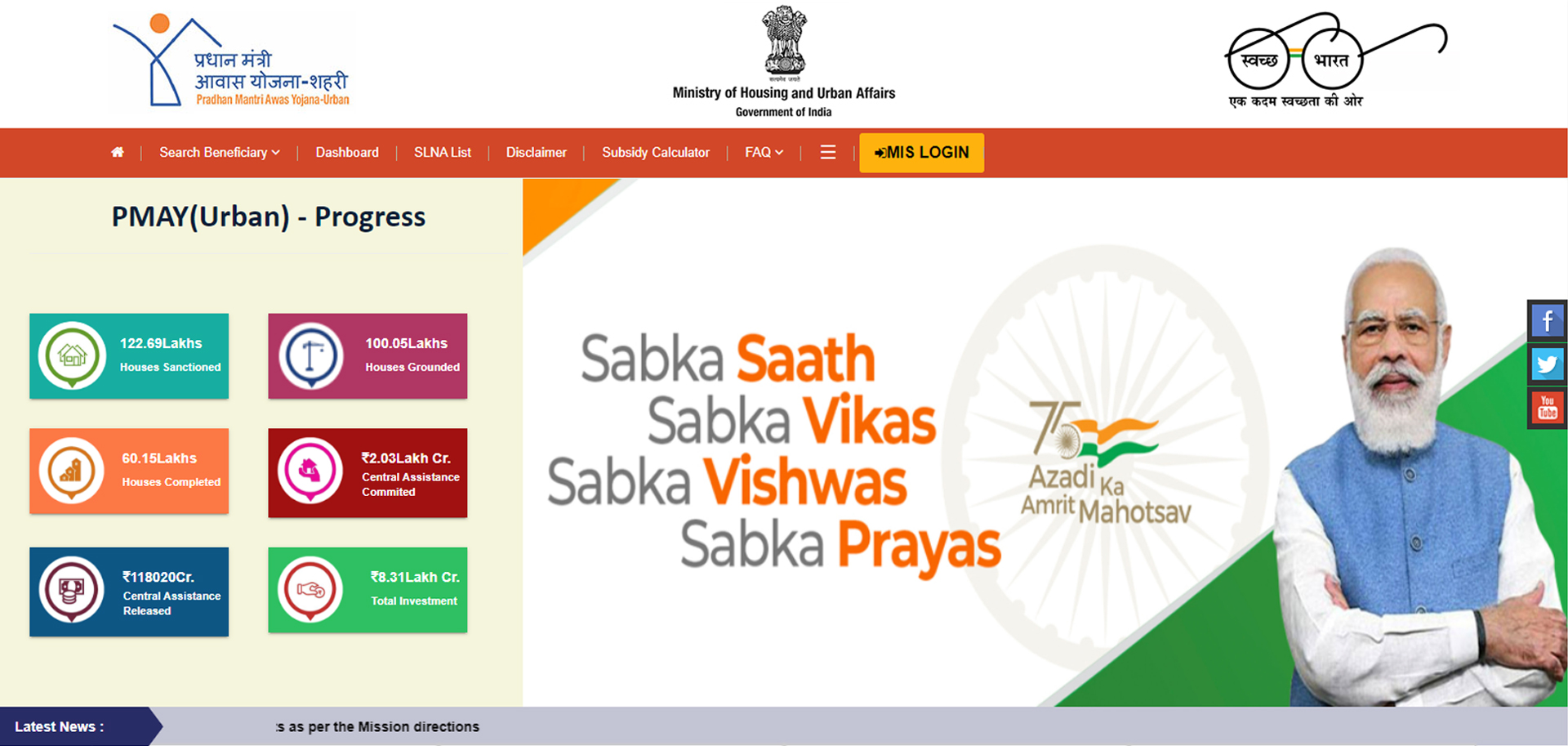 Step 2: Click on the Search Beneficiary once on the menu bar.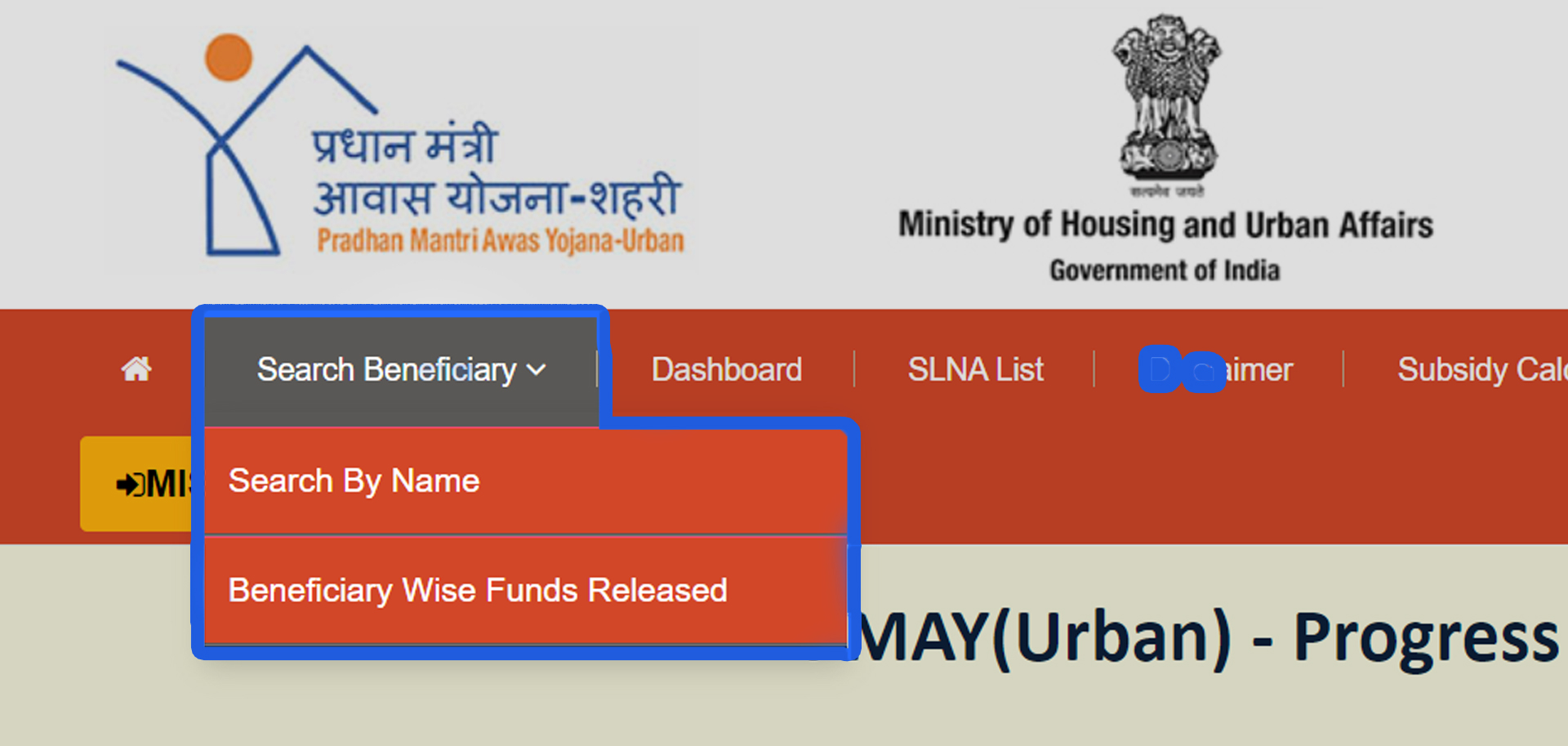 Step 3: Enter your Adhaar Card number.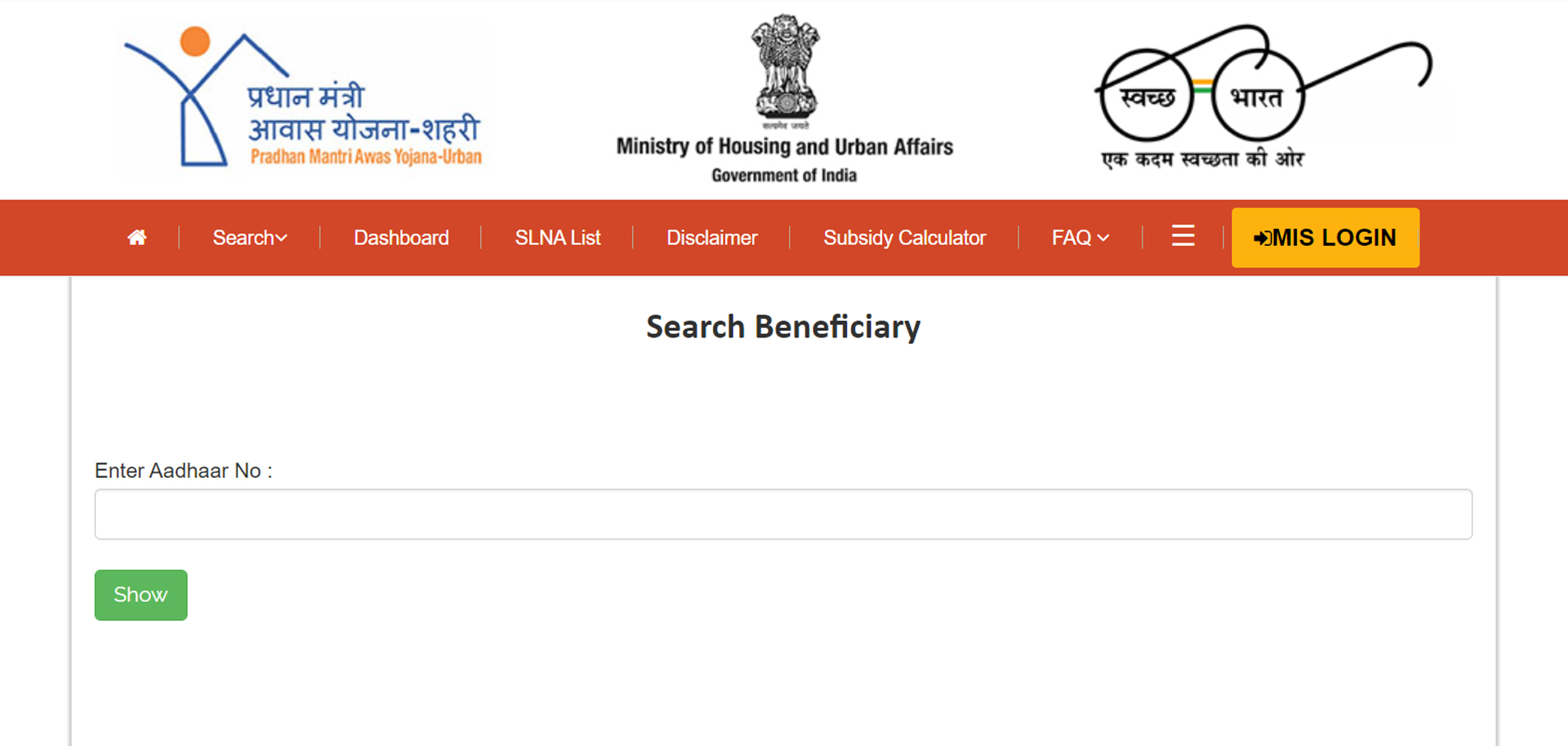 Step 4: Type your details and click on the 'Search' option. 
In these simple 4 steps, an eligible candidate will be able to access the PMAY beneficiary list of urban segments. 
Also Read: How Does PMAY 2023 Make Real Estate More Accessible?

Steps To check PMAY Rural List 2023
In order to access the PMAY Gramin list for the rural segment-
Step 1: Visit the https://pmayg.nic.in.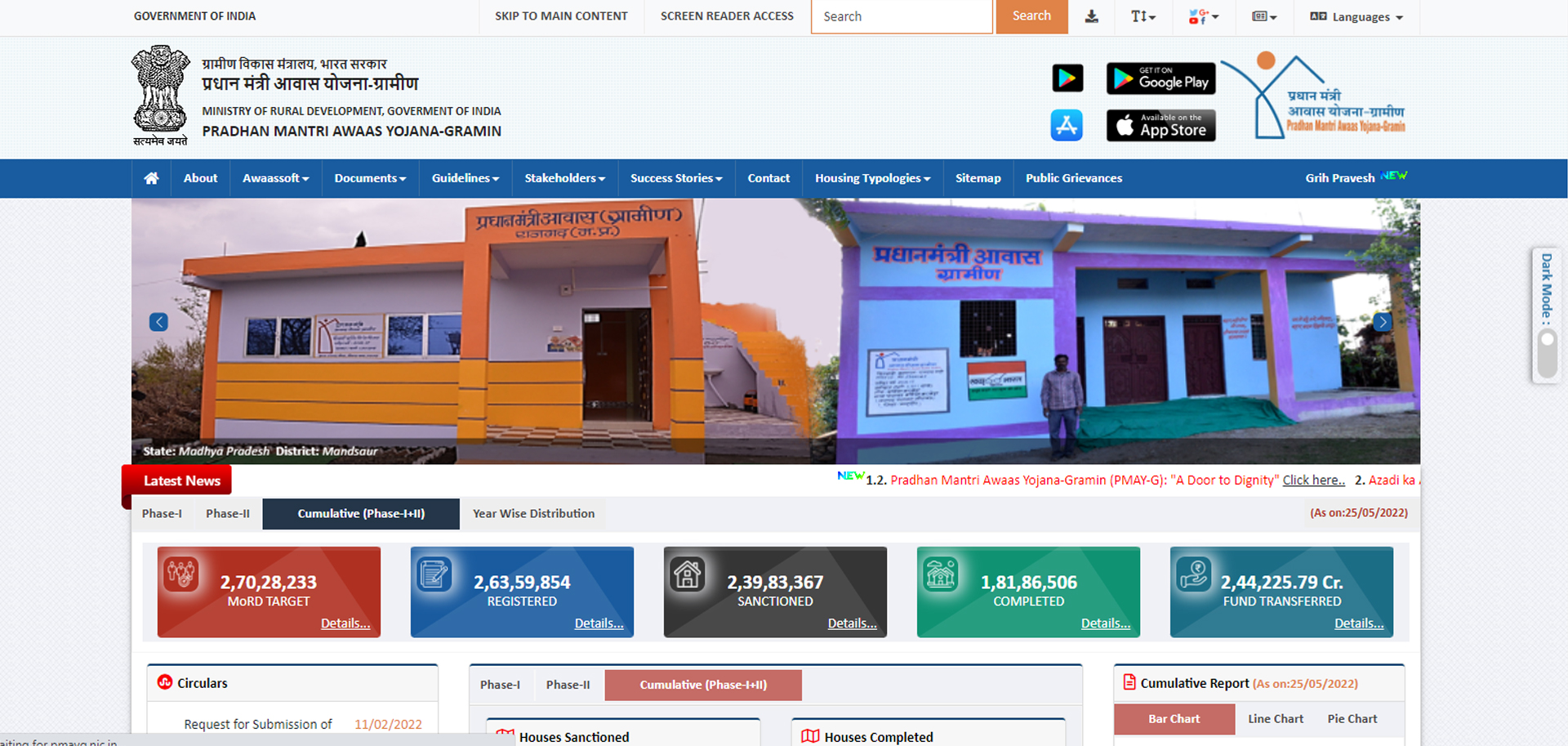 Step 2: On the menu bar, choose the Stakeholder option.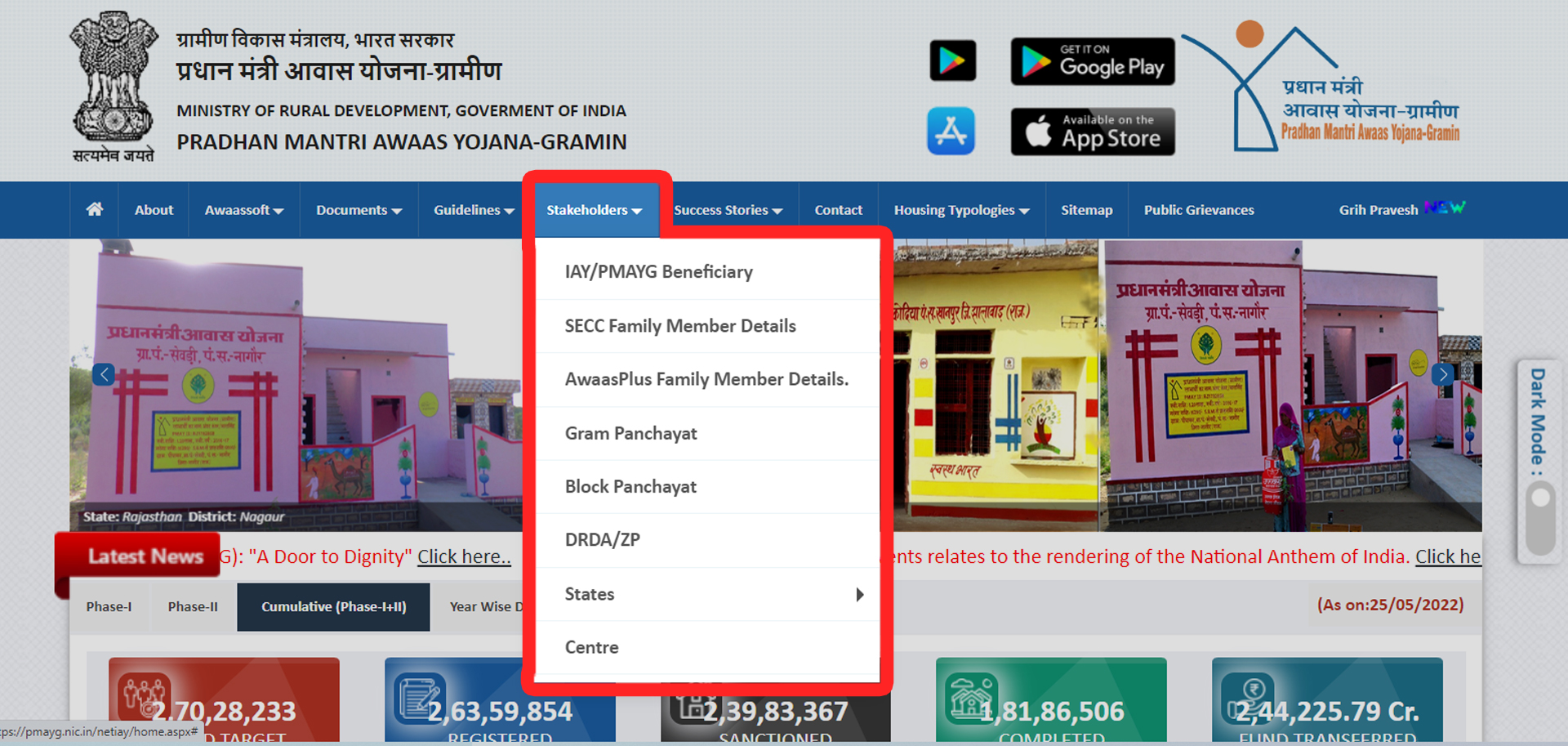 Step 3: From the drop-down menu, click on the 'IAY/PMAYG Beneficiary' option.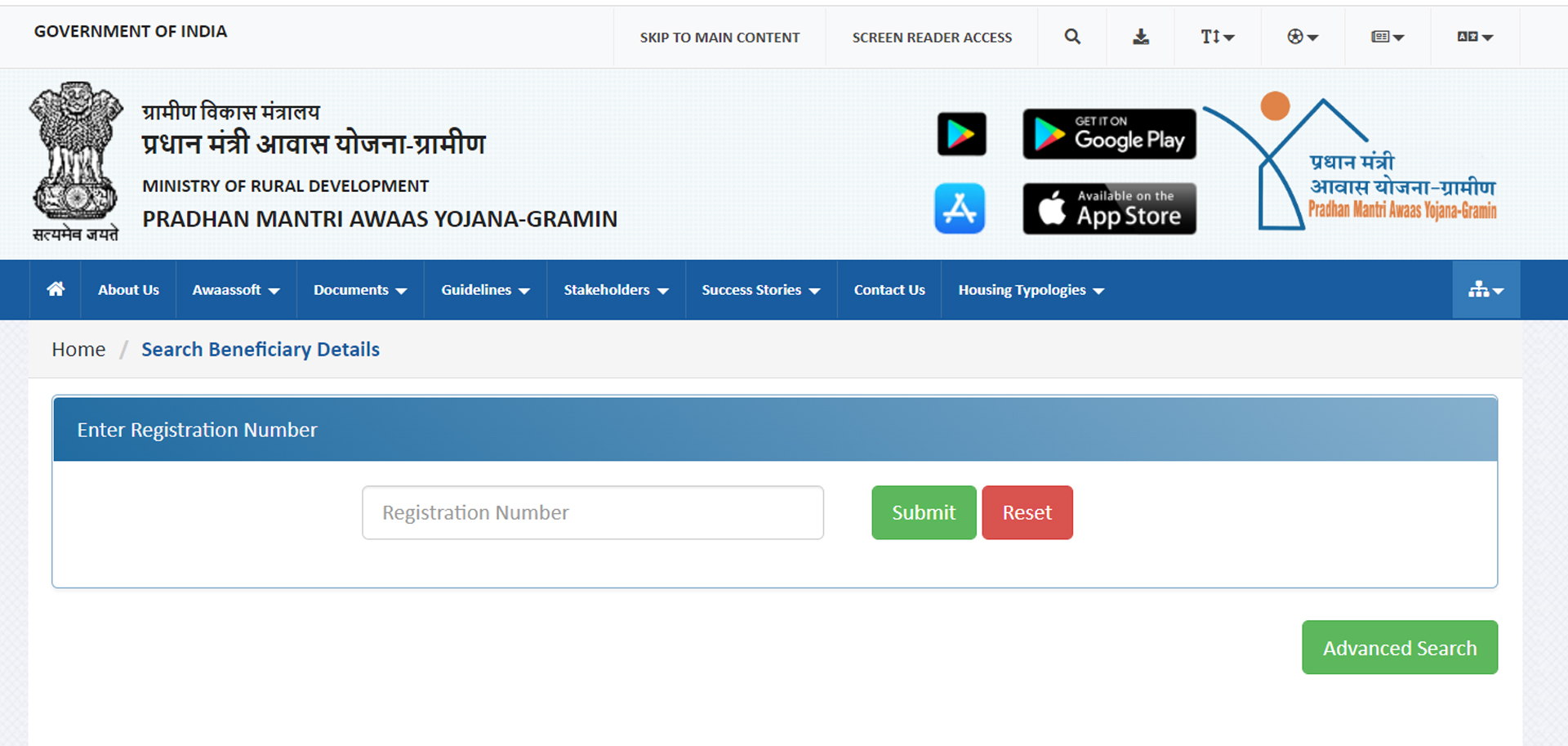 How To Apply For PMAY 2023?
The application form is available on the PMAY website for people who wish to apply for PMAY Scheme 2023. You will be asked to provide details like Aadhar card number, personal details, family details, and residential details. Candidates belonging to Economically Weaker Section, Lower Income Groups, Middle-Income Groups, or Slum Dwellers are considered eligible to apply for PMAY 2023. 
Now that you have successfully understood the process, benefits and eligibility check out these 10 banks to get a loan for PMAY 2023.