Table of Content:
Yes, you read it right! 
If you are willing to buy a property this year but are unsure about the real estate price trends, do not worry. We have something for you that can help you instantly determine the property's value from the comfort of your home!

Introducing Clicworth
Our property valuation tool, Clicworth, helps you quickly find your property's market value. This tool comes in handy and becomes a source you can trust!
One of the best parts about using this tool is that it is free. So, no matter which corner of the country you are sitting in, you can find the estimated market value of the properties in multiple Indian cities where Clicworth is active.
What Makes Clicworth Trustworthy?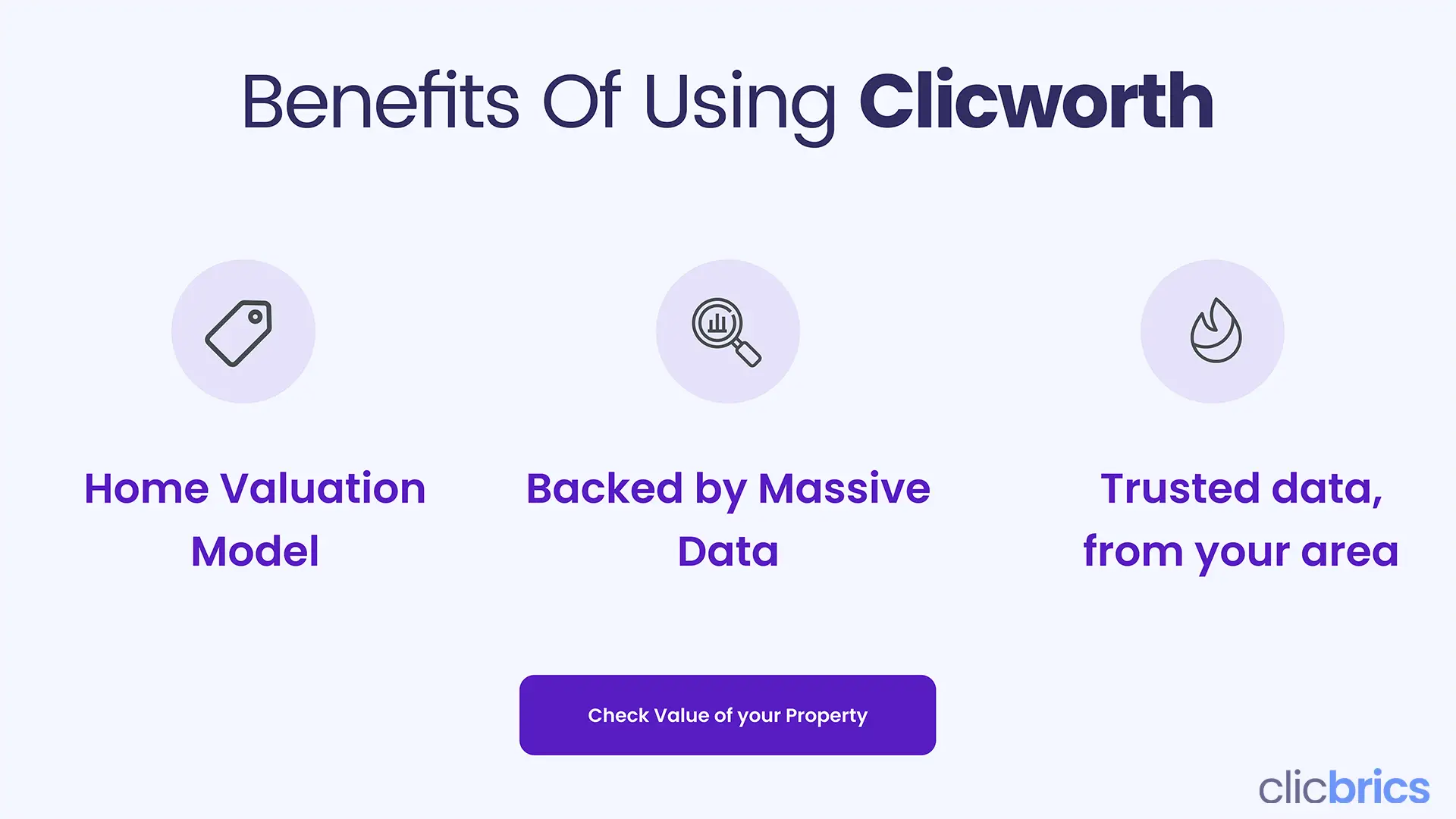 It is important to know what makes any property valuation tool trustworthy:
What is the method used to calculate the property's value?

Is there a criterion for the result you get from the tool?

What inputs does the tool consider while estimating a property's value?
Clicworth answers all three of these queries!
Method Used By Clicworth To Calculate Estimated Property Value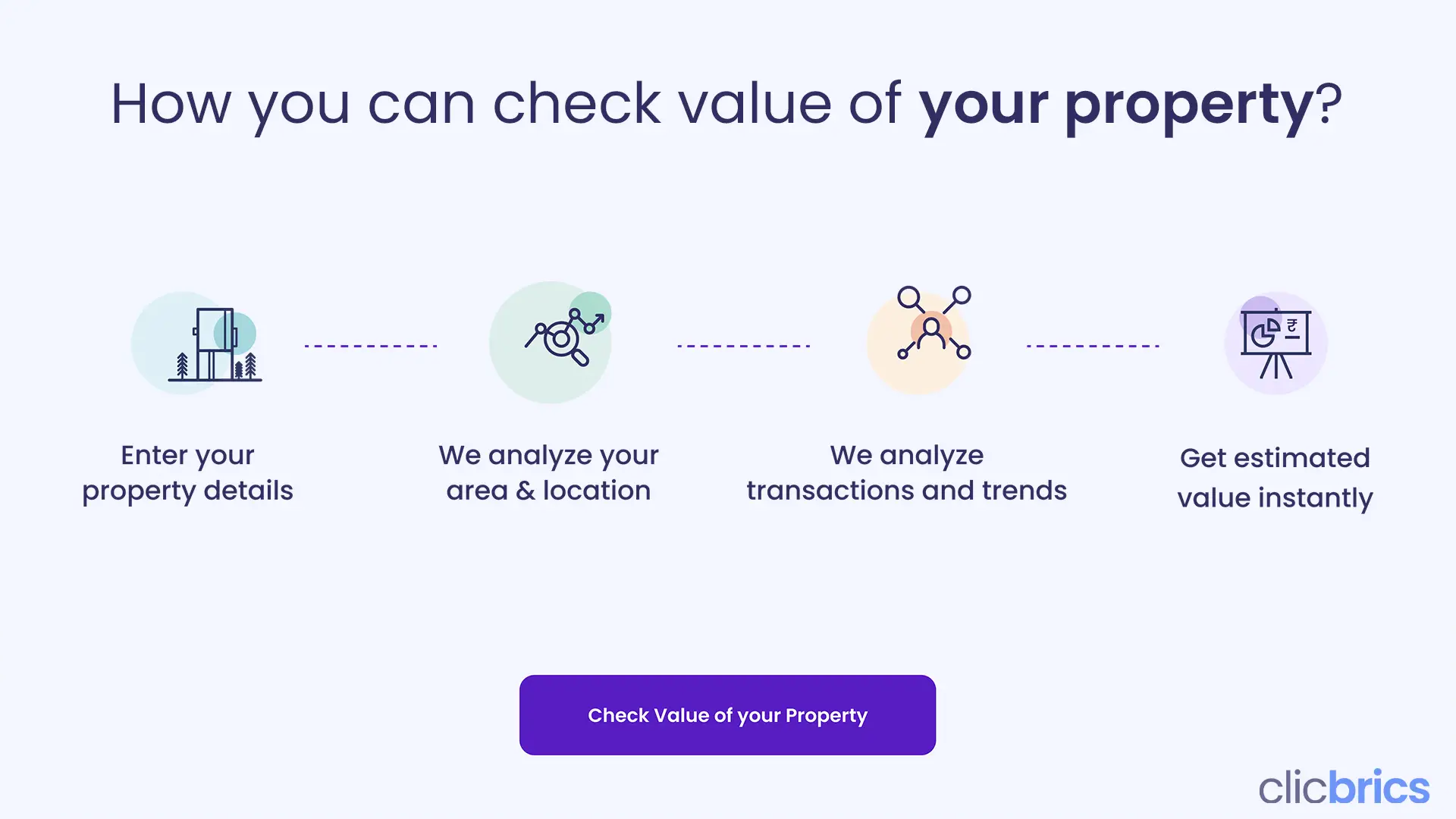 Clicworth estimates the value of any property via its price prediction AI model.

Let's say you wanted to buy a flat in a housing society in Mumbai. Clicbrics' technology expertise also compares similar properties in the area and will give you the estimated property value. The result will be real-time and instantly!

Check: Real Estimated Value Of Properties In Mumbai
Inputs Considered By Clicworth For Property Valuation
Clicworth considers the location, floor, area, and price per square foot of the property while estimating the property's valuation. The tool determines the property's market value based on transaction price history or the price at which the house was last sold.
This makes the estimation of Clicworth more accurate. 
Clicworth's Results Are Backed By In-Depth Data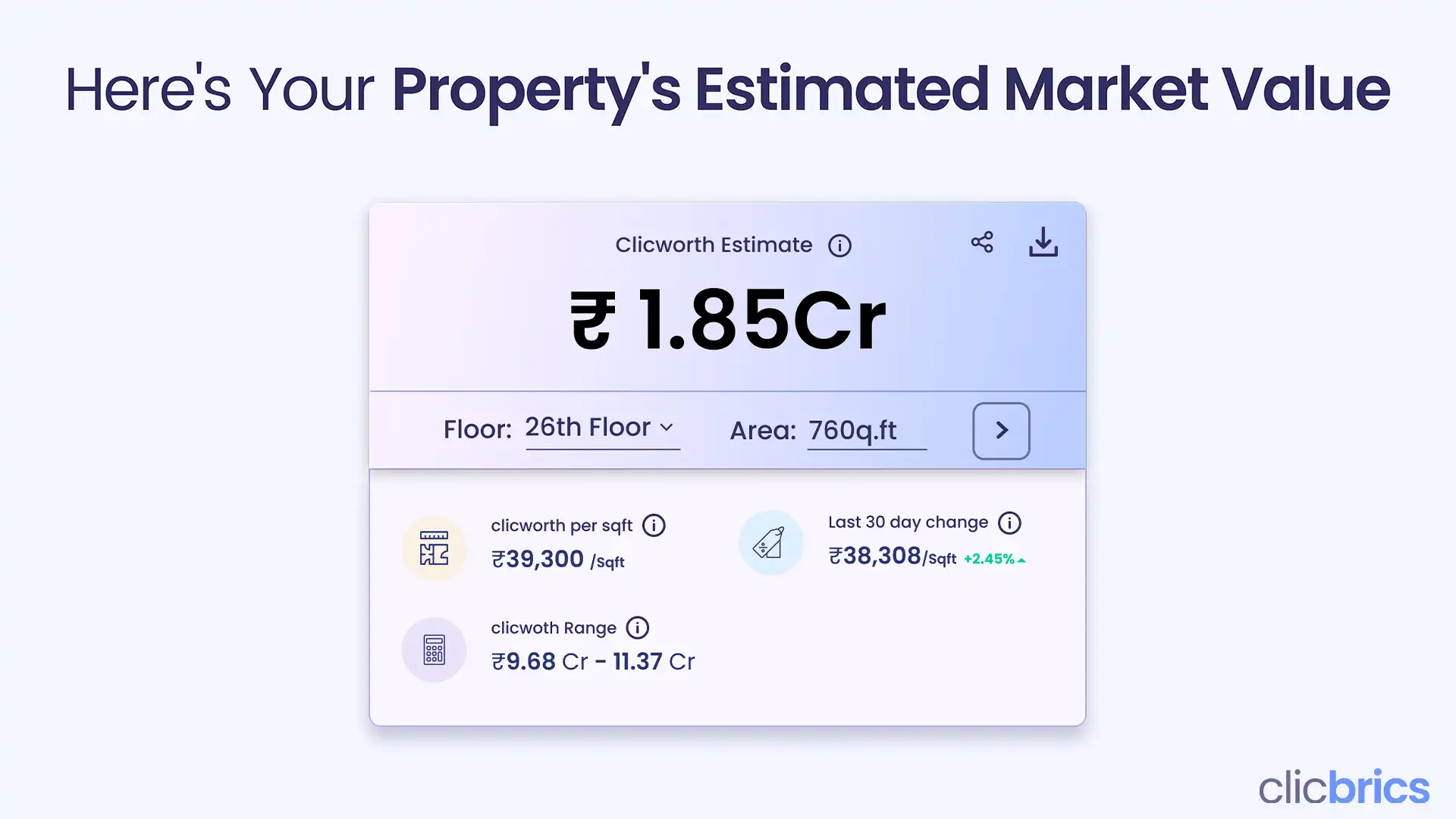 When you are checking out properties at a place you do not live in, trusting a tool or a real estate agent can be difficult. Hence, when you find yourself in a space like this, you can always turn to Clicworth!
This tool is backed by a lot of data. This data set consists of user-submitted, proprietary, and publicly available data that helps you accurately estimate the property value from the comfort of your home.
Find Out Estimated Value Of Any Property With Clicworth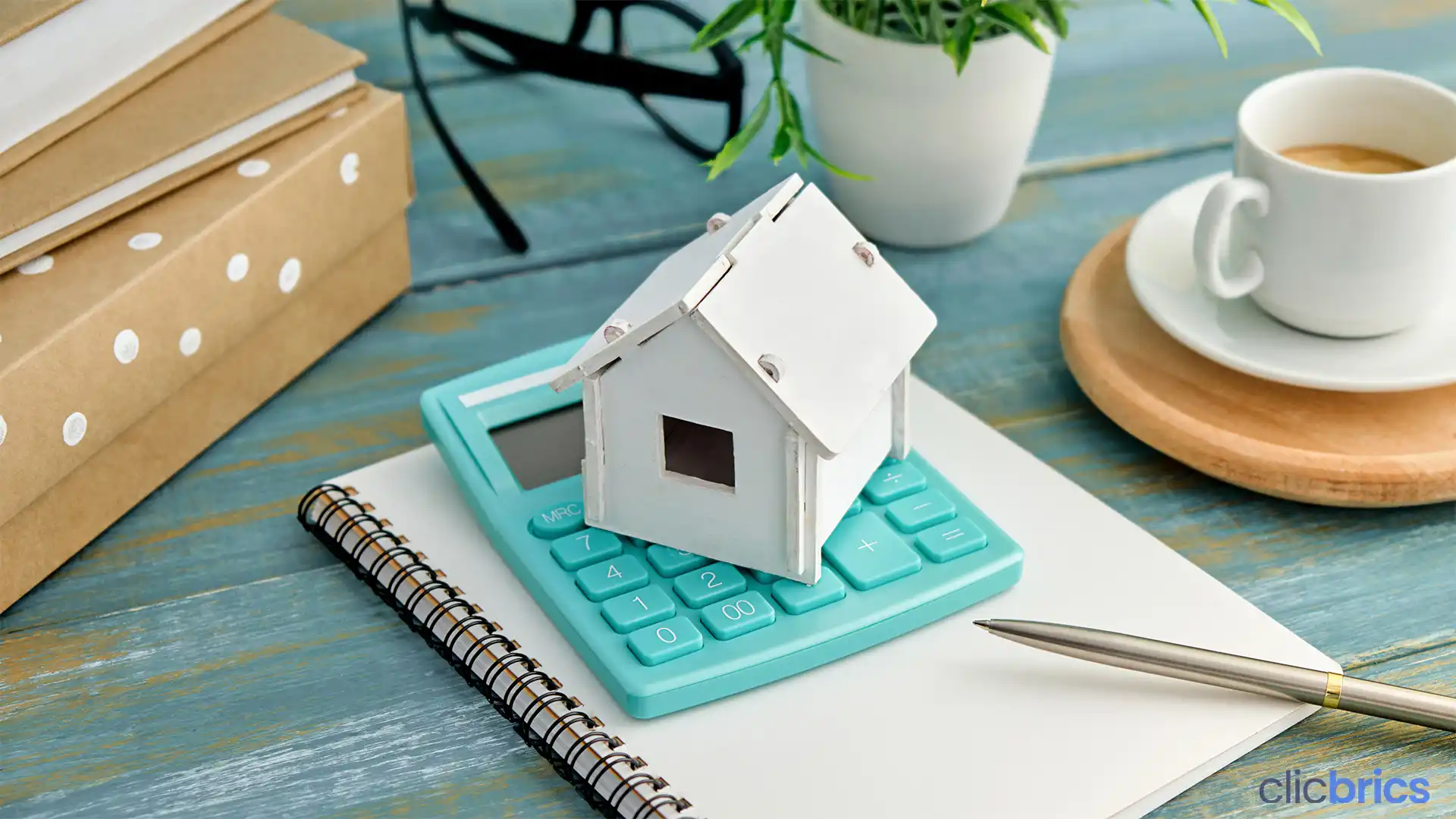 You can find out any property's price in just a few taps:
First, visit Clicbrics and click on Home Estimates at the top of the page. You'll be redirected to Clicworth.
Step 1: Once you are on the page, enter the project, address, or locality.
Step 2: Select the floor and mention its sq footage area.
Step 3: You'll be able to check the estimated value of the property.

The data you see on the screen is the property's estimated market value. 

You will also be provided with an in-depth data report that contains vital statistics on home prices, values, and other critical information - personalized and on request.



Clicworth makes it easy to find the real market value of properties in Pune, Mumbai, Hyderabad, Thane, and soon in pan India. It takes less time than preparing noodles! Check out how easy and instant it is to find your home's estimate, NOW!