Irrfan Khan is undoubtedly a powerhouse of talent. The actor is best known for his work in both Bollywood as well as in Hollywood. But ever wondered what nurtures his creative personality? Well, we think it's his beautiful home. As the famous saying goes, "a house is an extension of one's personality" and it holds true in case of this actor's home which reflects warmth. Let's take a look:
A Dreamy Ink- Blue Passage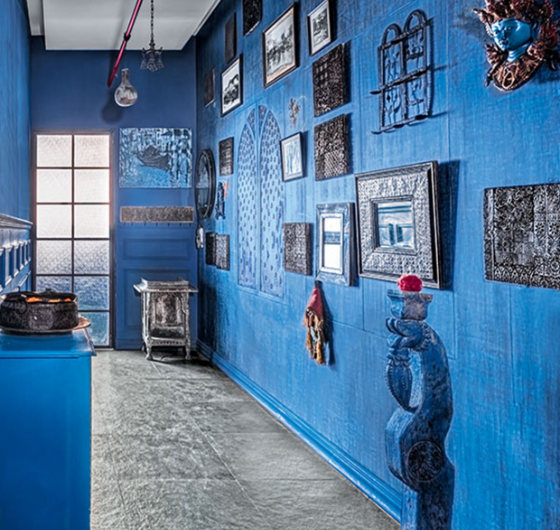 The house is spacious and it makes a statement right with an ink-blue passage adorned with cut-out floral motifs, art sculptures, and beautiful wall art along with traditional furniture. According to Irrfan, "When you enter the house from the noise outside, I want that it changes your mindset. It brings you in".Splashed in bold colors, this is just breathtakingly stunning.
Living Room: A sanctum of Indian artwork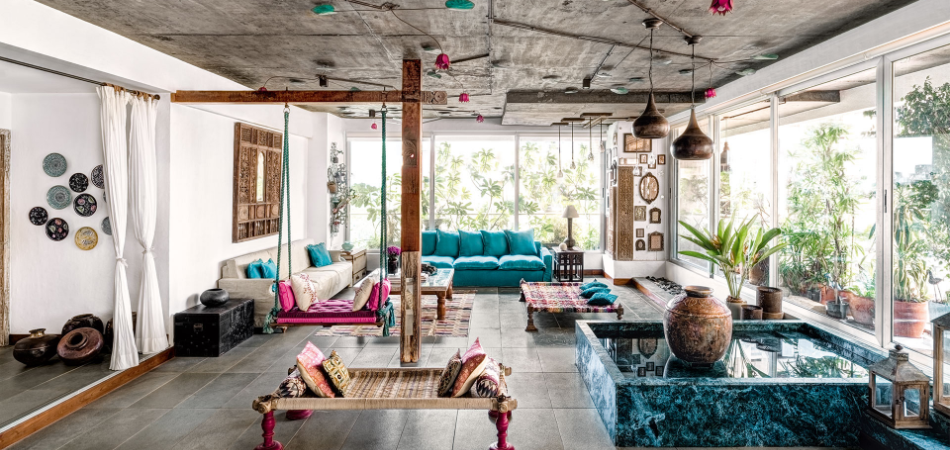 His living room is like a retreat of detailed Indian artwork. Inspired by garden-spaces, it has a beautiful ceiling with a poetic floral light installation. There is a Turkish bathtub, a square of blue stone, located from a corner to the middle of the living room. The gentle sound of water overflowing is literally, a living-room pond. 
Fetish For Mirrors In The Dining Room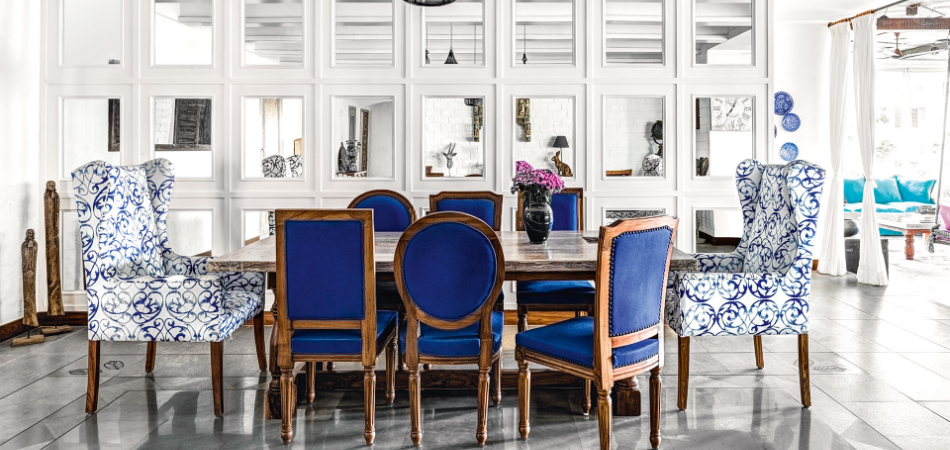 The dining room is splashed with white and blue colour which gives a bohemian feel. A panelled wall inset with mirrors along one side, a hand-carved console and lots of floor lamps make it a warm place to enjoy a meal. "I always peer into them even if I'm walking by in a hurry"explainsIrrfanKhan.
White Bedroom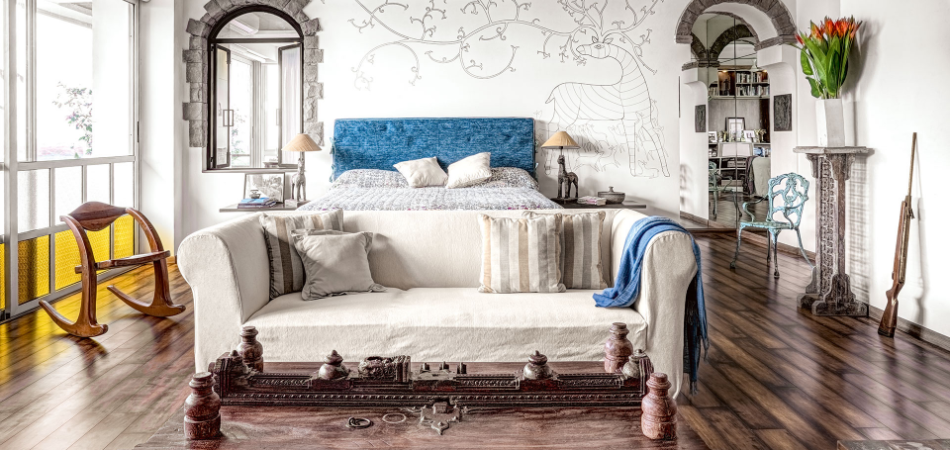 Irrfan's bedroom has a unique combination of spaces – a tall library wall, a comfortable couch, a reading nook with a rocking chair and a study room tucked away in the backside. The beautiful glass panels in the windows offer natural sunlight through the day. There is a Gond painting which is drawn on the wall behind the bed.
Bookshelf Stacked With Awards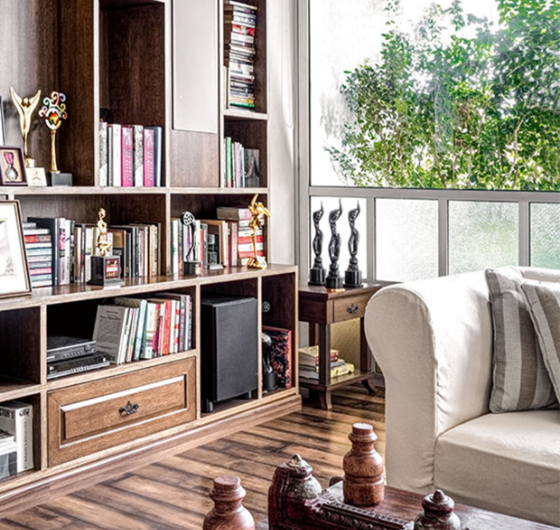 Bookshelf of the bedroom has been beautifully stacked with awards. Do you see the Filmfare awards? How is it possible to have so much creativity in one corner? Image Source - zingyhomes.com