Your bedroom is a place for living and sleeping. But does your bedroom truly showcase your personality? Well, it is important to decorate your bedroom according to your personality as it will illustrate your character. When your guests see your bedroom, they should be able to recognize without you tell them it's yours and say, "oh,that is so you".

A Mini Studio Inside Bedroom For Creative Souls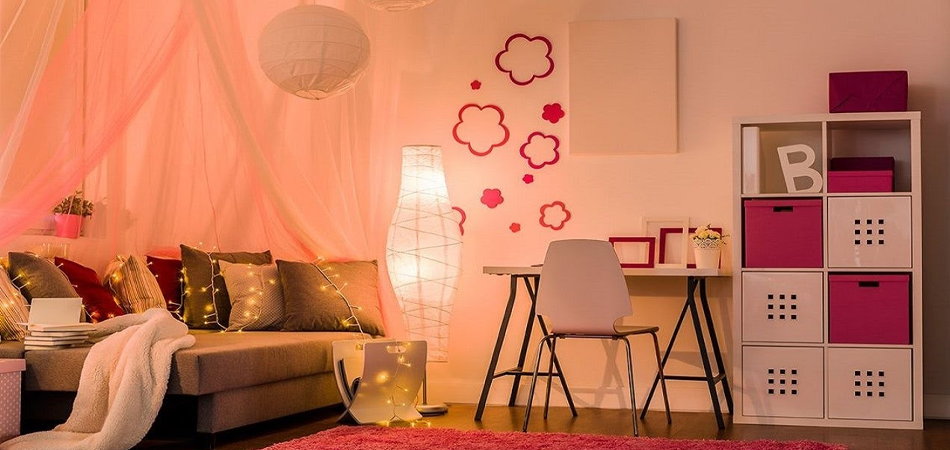 If you are a creative person who loves doing crafts, then your priority is to have a mini studio inside your bedroom to store your materials and a little desk to work. This isn't only a very practical space, but it also gives your bedroom a vibe that will motivate you.To store your materials, you can use nice boxes or a closet. Show your work on your walls and add some beauty to your space.
Perfect Fortress Of Solitude For A Calm Person
If you are a person who is calm by nature and like to decorate your bedroom with neutral colors to create a calm and peaceful atmosphere. Well, this doesn't mean you have to follow a boring design for your bedroom. The trick is to use candles,indoor plants,soft curtains, small water fountains, and tidiness are an important part to create the calm fortress of solitude. Image Source : amara.com

Film Buff's Dream Bedroom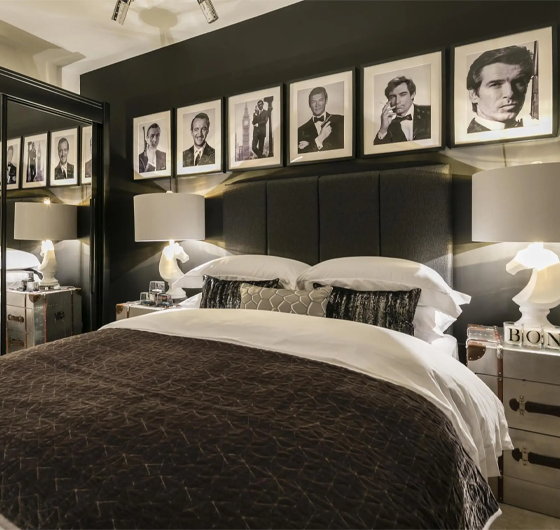 If you are a film buff, then you should create a space that reminds you of your passion for film stars or films. To do so, you just need to decorate your wall with classic posters or film stars. All in all, your bedroom will become the best filmy buff's place. Image Source : homesandproperty.co.uk
Every Book Worm's Bedroom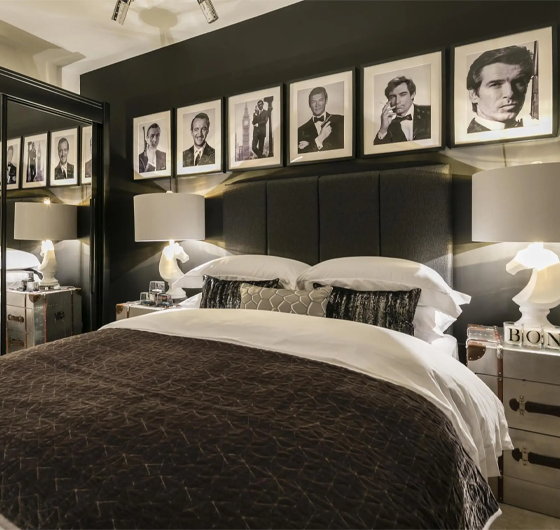 If you are a bookworm, then it is important to make your bedroom the perfect place for you to read and keep your books. There are many creative ways to adapt books in your bedroom, like arranging coffee tables with books, or you can pile your books on shelves or a bench. Another great idea is to use a chapter of your favorite books and use it as a photo frame in your bedroom.

Ode To Elegance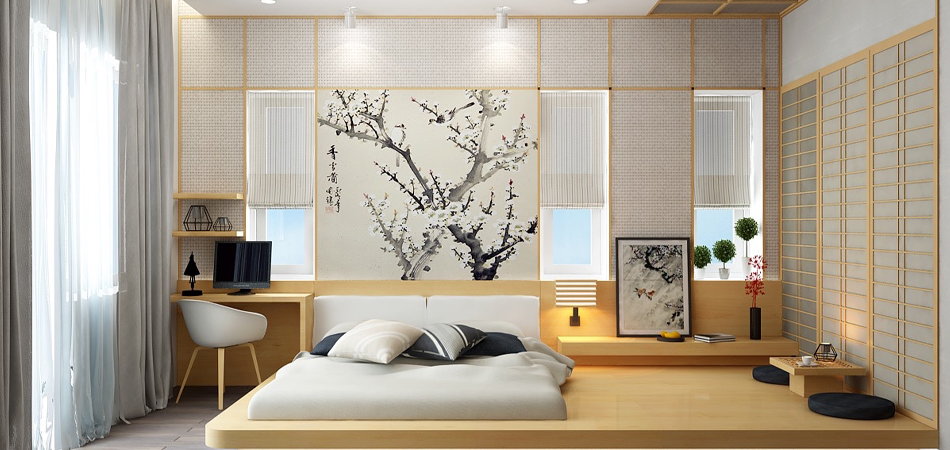 If you are a simple person and want minimalism,then there are many ways to decorate your bedroom in an elegant way. Remember, minimalism isn't only about restricting the decorative pieces in your bedroom. It's about selecting the essential things you have and basing the decorative pieces on a cohesive design. Image Source : home-designing.com