Do you want to add some vertical interest to your outdoor space? Well, if you are wondering which plants to opt for your balcony garden, here is a list of climbers and creepers that can be your pick


Bougainvillea (Bougainvillea)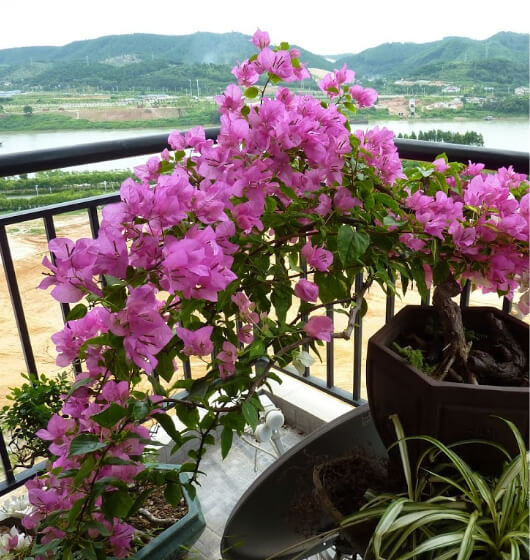 The bougainvillea is an evergreen and climbing shrub with thorny stems. A beautiful bougainvillea's bracts (of pink, magenta, orange, red, white or yellow) can create a wonderful splash of color. What they need: This ornamental plant requires sunlight at least 6 hours a day to produce all those colors we love. For its steady growth, water it regularly, but do not over-water.


Blue Morning Glory (Ipomoea indica)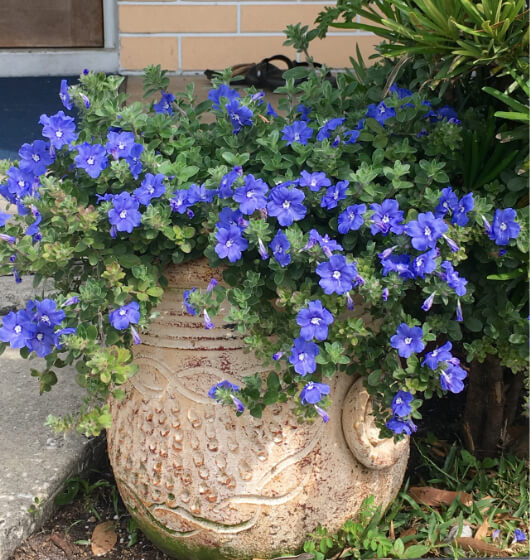 Blue morning glory also known as blue dawn flower or koali awa, this high climbing vine features striking blue-purple flowers, dark-green silky heart-shaped leaves and a twining and a running stem. What they need:This high climbing vine requires exposure to full sun. For the growth of the plant, well-drained soil and regular watering are essential.


Devil's Ivy (Epipremnum aureum)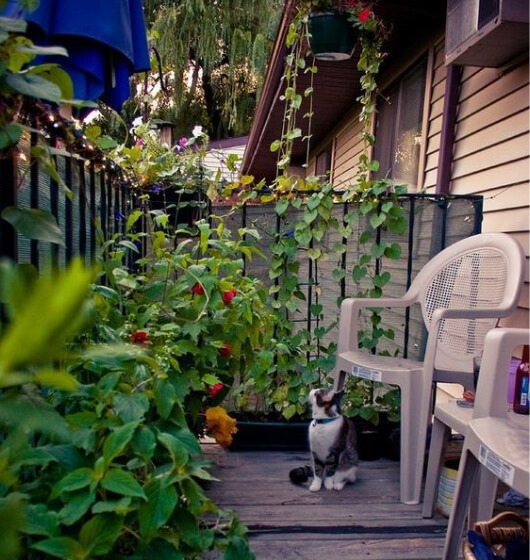 This evergreen climber vine is also known as the money plant or golden pothos in India. The main features of this plant are heart-shaped leaves with yellow or white speckles. It requires low-care and it is a fast-growing plant. What they need: A shaded or semi-shaded zone of the garden would suit this vine. Regular watering is only needed during the summer months.


Star Jasmine (Trachelospermum jasminoides)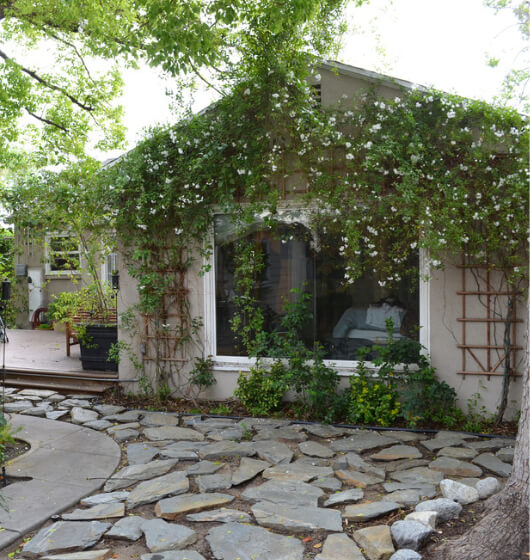 The fragrance-laden star jasmine is an evergreen climber. This versatile plant wears glossy green foliage and sweetly scented star-like white flowers on woody stems. It blossoms abundantly during the late spring and summer season. What they need: Star jasmine requires medium watering and well-drained soil. It can grow well in full to partial sun conditions.


Bengal Clock Vine (Thunbergia grandiflora)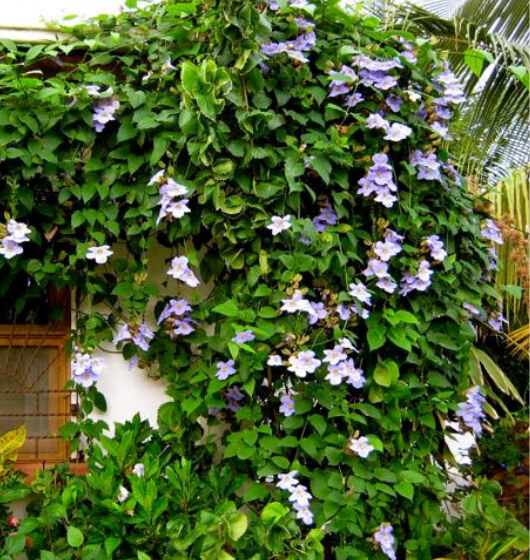 This native Indian plant, also known as Bengal trumpet or blue skyflower, has lovely trumpet-shaped blue flowers, dense foliage, rope-like stems and perennial growth. What they need: This is a low-maintenance and an evergreen plant. It blossoms best in moderate conditions – partly sunny, warm and gently moist weather.


Flame Vine (Pyrostegia venusta)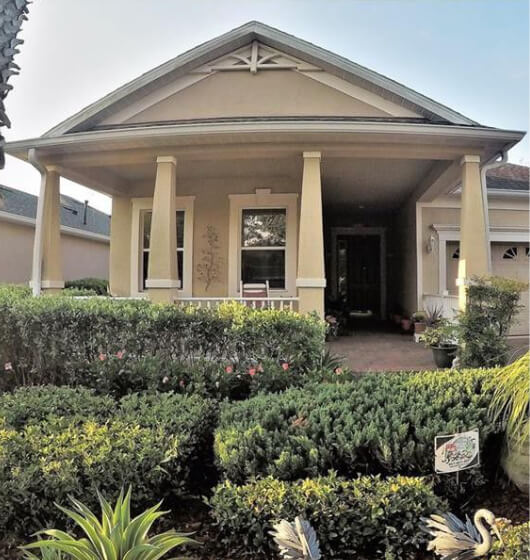 The golden shower climber is a fast-growing plant that blooms with numerous orange-red flowers during winter and spring. The tip of each branch of the plant forms a cluster of 15-20 flowers which gives a distinctive 'fiery' look to this plant.What they need: This evergreen plant needs regular watering. It can grow well in full to partial sun conditions.


Bleeding Heart Vine (Clerodendrum thomsoniae)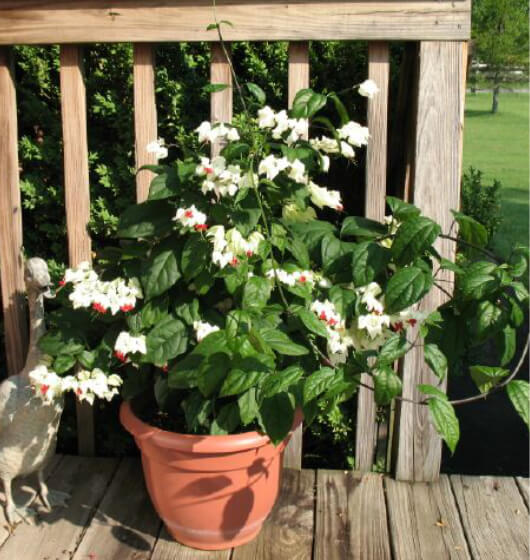 Also known as Glorybower, this plant has bi-colored flowers and bushy green leaves. This plant is famous for its shiny green foliage and stunning crimson and white blooms. The flowers blossom abundantly during the summer. What they need: This climber loves sunlight and thrives when it is watered regularly.