Apart from being a popular public personality, the American reality star and the eldest sister of the Kardashian clan Kourtney Kardashian also has an eye for interior design. It is evident in her stylish California home. From her heavenly living room to her out of this world kids' decor, here are all the spaces from her mansion. 
1. Kourtney's kitchen, pantry and dining space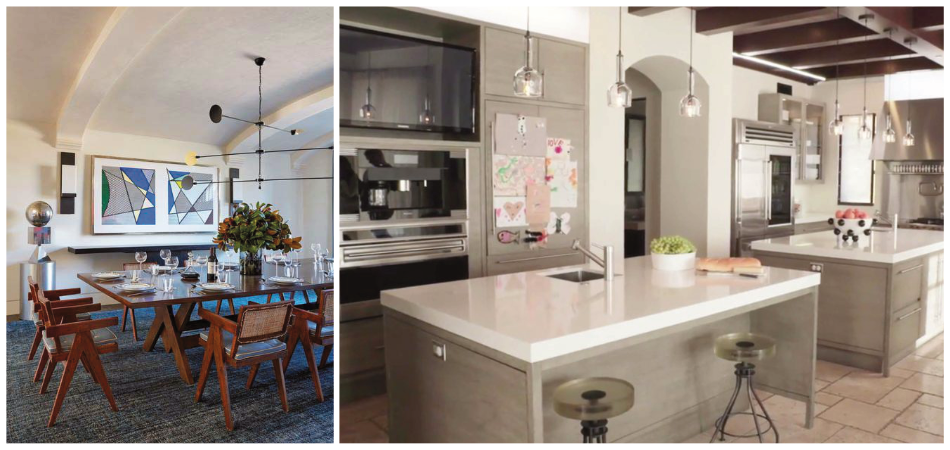 The kitchen is a welcoming space, perfect for a family cookout. It is designed with a sense of community in mind. The walls are painted in a moody green colour while the pantry is super spacious, sporting floor to ceiling shelves. The dining space is also great for entertainment purpose. It is a modern, comfortable eating area which accommodates the entire family during special occasions.

2. The Kids Rooms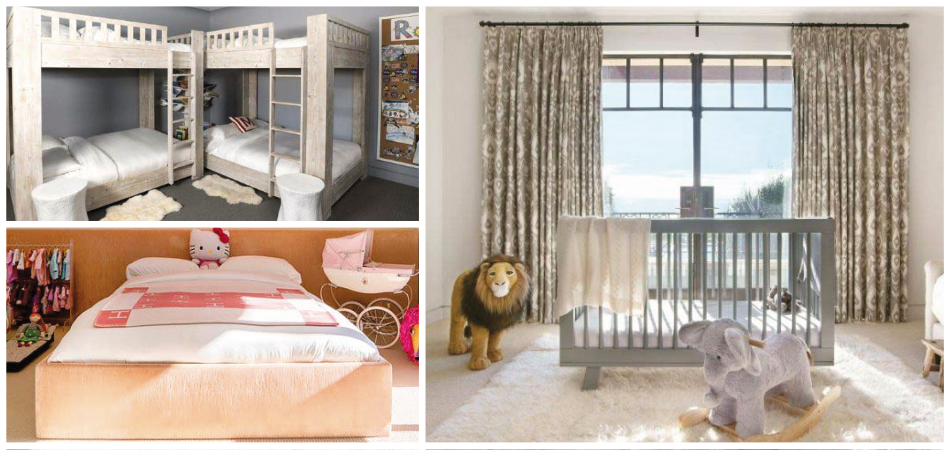 Kourtney's son Mason is a big fan of Star Wars. His bedroom is full of glow-in-the-dark elements and star motifs. The installation of constellation wallpaper and bunk beds make it an ultimate room for kids. Her daughter Penelope has a pretty pink bedroom, decorated with blush colour scheme and a vintage lucite clothing rack. She has given her two-year-old son Reign a plush safari themed bedroom.
3. Kourtney's home office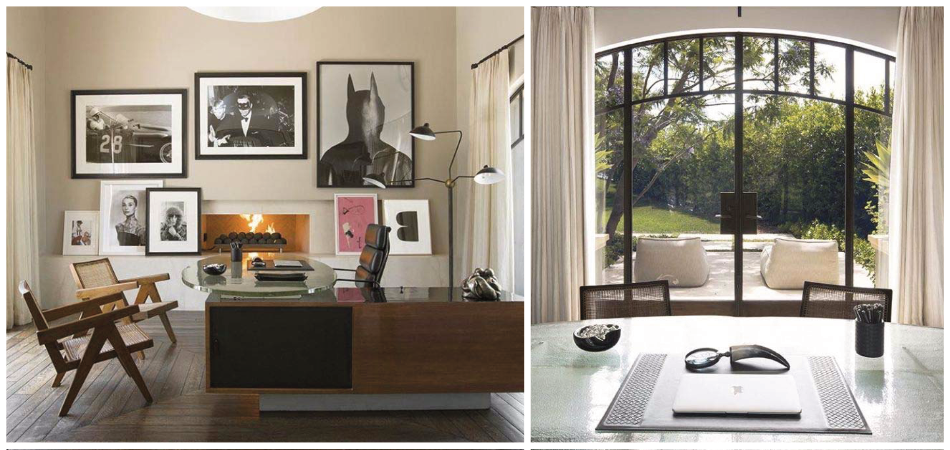 For a boss lady, it is quite natural to dedicate space at home for the office. Kourtney Kardashian has an ultra chic and modern office space, allowing her to get a lot of work done. This space, according to her, captures a "work hard, play hard" aesthetic. 
Related Article :- Take a Tour of Kylie Jenners 16 million los angeles home
4. Living room and guest suite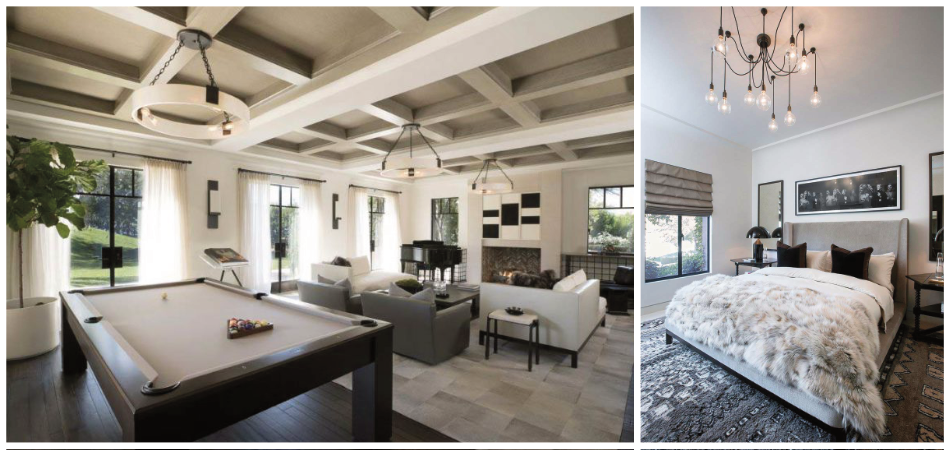 While giving instructions to the Interior Designer, Kourtney made it clear that her living room should be more of a party and entertaining space. The proudly displayed piano which she took piano lessons on, is a gift from mom, Kris Jenner. On the other hand, Kourtney has preferred to go by the vintage rugs, luxe bedding, and even nightstands for the guest suite, giving it a hotel vibe.