The Northern Peripheral Road, most popularly known as Dwarka Expressway resumes the work and is anticipated to be ready by 2019-End
 With major hurdles cleared so far, the Haryana Shahari Vikas Pradhikaran (HSVP) would now complete the mutation process of an 18-km land stretch in favor of the Gurugram Metropolitan Development Authority (GMDA). The GMDA would also transfer a 90-meter stretch to the National Highways Authority of India (NHAI) for construction of the elevated stretch. The region is indeed promising for investment due to seamless connectivity between Dwarka and Gurgaon. 
The Vision for Dwarka Expressway
The 29-kilometer Dwarka Expressway is planned from Mahipalpur to Kherki Daula Toll Plaza. Around 18-km of the total stretch will fall in Gurgaon while the remaining 11-km in Delhi. There will be a three-lane service road on either side. An estimated cost of the entire project implemented in five packages by the NHAI is ₹ 7,500 crores. About 23-km of the Expressway way will be an elevated stretch while covering two Railway-Over-Bridges (ROBs). It will merge with the surface road for entry and exit purposes only. There is a possibility of some multi-level interchanges at major intersections, still on the discussion stage for monitoring traffic, incident-management and toll collection.
Impact on Real Estate
The urbanization now seems unstoppable with a mix of ready-to-move-in and near completion projects. The Expressway comes with state-of-the-art safety features for the commuters and homebuyers. Find top of the line housing projects that are decked up with world-class amenities and benefits. The 1/2/3/4 BHK spacious apartments, luxurious villas, penthouses, plots are all available here. You will be spoilt for choices, and it's entirely up to you what suits the best. The region is filled with 24x7 security, greenery, pollution-free and excellent connectivity. 
Why Dwarka Expressway is Hub Spot for Investment in Properties 
India's leading real estate developers like Hero, Godrej, Shapoorji Pallonji and ATS Infrastructure started their housing projects in Dwarka Expressway with progress on full swing.
Dwarka Expressway has an edge over other highways because of its direct connectivity to the IGI Airport and Gurgaon.
The current traffic inflow is severe for regular working commuters in Gurgaon. Dwarka Expressway is an answer to this problem. 
As an addition to the already ultra-standard metropolitan scenario of Gurgaon and nearby cities, some renowned real estate names have invested in the construction of residential, education, hospitality and healthcare sectors in Dwarka Expressway.
In order to ease the crowd traveling via road between Gurgaon and Delhi, metro rail corridors in Dwarka Expressway are already approved and under construction.

Top Real Estate Projects at Dwarka Expressway
Godrej Air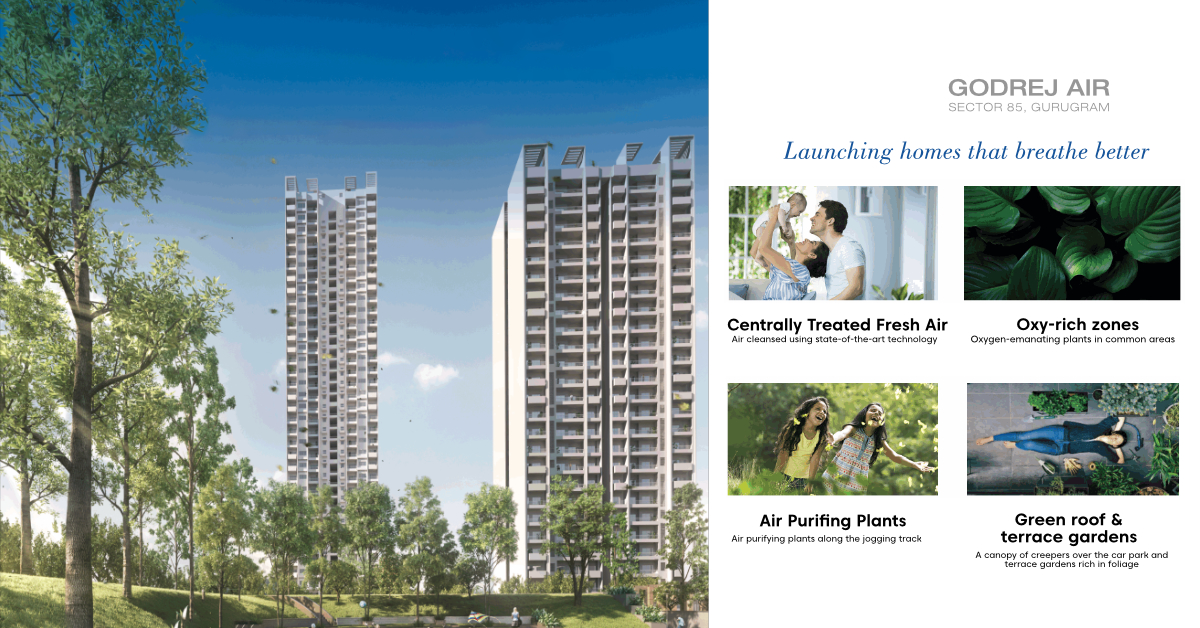 Godrej Air by Godrej Properties comes with a lavish entrance designed with dense green interventions, vertical landscaping & unique water features. The project is spread over 10.04 acres including 5 Towers. Located in Sector 85 in Gurgaon, Godrej Air offers 2/3 BHK homes with a starting price as ₹73* Lakhs up to ₹1.02* Cr. 

Hero Homes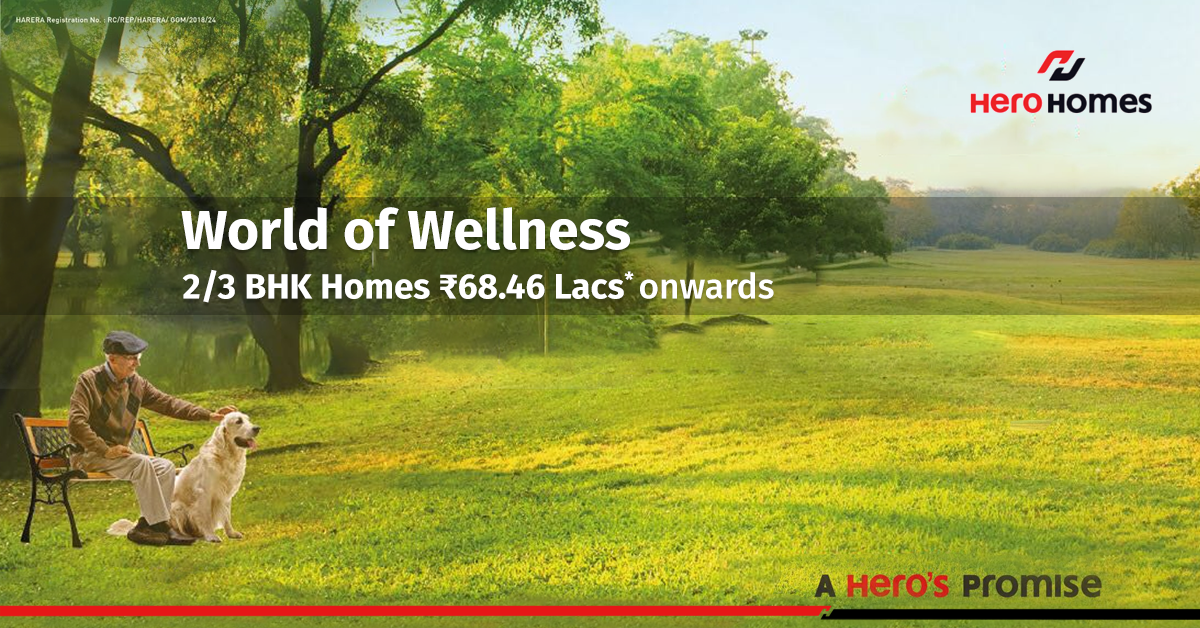 Hero Homes by Hero Realty is the ideal choice for you to buy a home in sector 104 in Gurgaon as it will have direct connectivity with the ongoing construction of Dwarka Expressway. This residential project brings ultra-luxurious 2/3 BHK apartments which start at ₹ 68.46* Lakhs and goes up to ₹ 97.54* Lakhs.

ATS Grandstand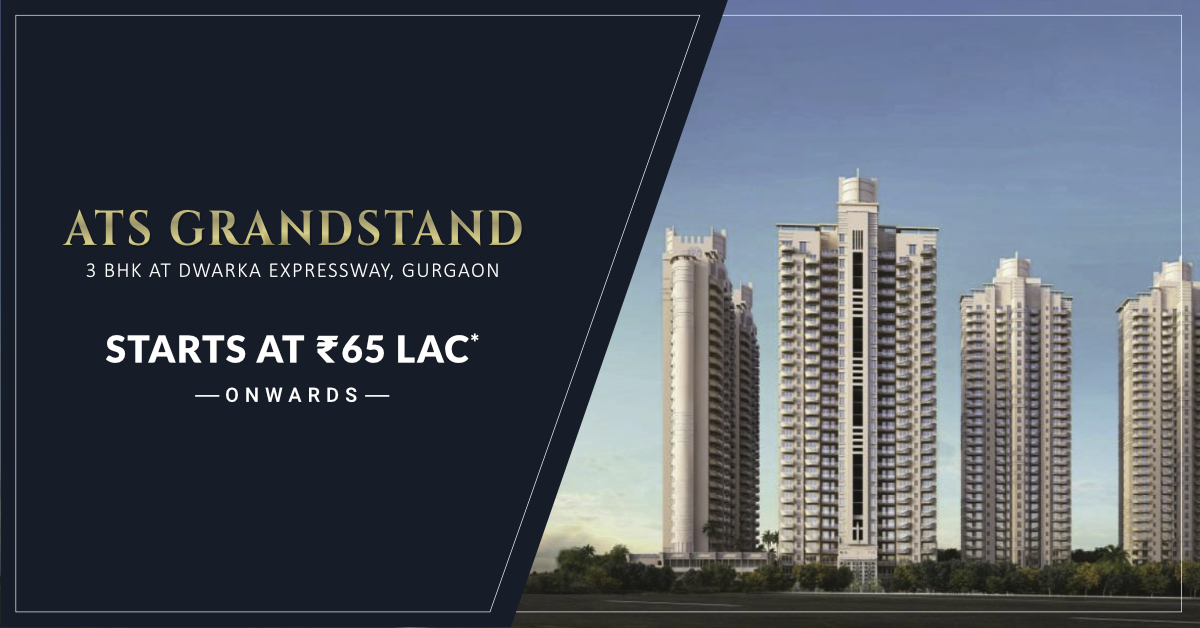 ATS Group is a well-known real estate group for creating iconic projects in India. The Group has now entered in Gurgaon with its residential project ATS Grandstand. Located in sector 99 A, the new project is spread over 13.25 acres which consist of nine high-rise towers with 3/4 BHK apartments starting at ₹ 62.77* Lakhs and maximum of ₹ 77.87* Lakhs.
Shapoorji Pallonji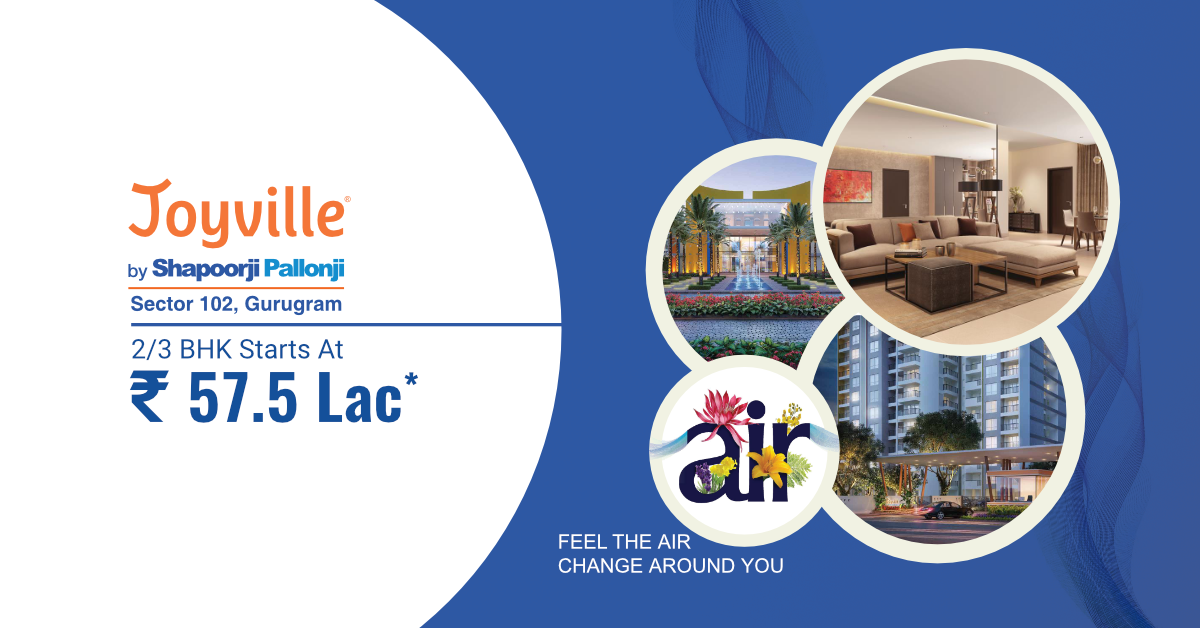 Joyville by Shapoorji Pallonji in Gurgaon is spread across 18 acres located in Sector 102, Dwarka Expressway, Gurgaon. Find spacious and luxurious 2/3 BHK apartments starting at ₹ 59.1* lakhs and 98* lakhs respectively. The future-ready homes upgraded with advanced technology are closely located with NH-8, Sohna Road and Dwarka Expressway.