Table of Contents
After a year of being back to slight normalcy, Covid-19 seems to have made its way to our country again. With the surge in cases, the Government is taking all the necessary precautions to keep this surge in check. As per the official website, there are currently 2371 active cases of Covid-19, and the recovery rate has increased to 98.8%.
The surge first started in China, and since then the Government took proactive measures to test all international travellers. While Covid-19 has not increased to an extent where the country needs to be in lockdown. But why wait for that condition to arrive?
Also, with dense fog and cold wave grips the northern part of India and temperatures dipping as low as 1-degree celsius, it is time to hold the fort and take all the proactive measures possible to not let the chances of the infection increase - especially in this chilling cold weather. 
Here is everything you can do to prevent Covid-19 in 2023!
Tips To Prevent Covid-19 In 2023
The Christmas and New year parties just went by, and the news of the Covid-19 surge has taken everyone aback. In the past, Covid-19 left a deep impression in the last three years. It was a difficult time not only for India but for other countries too. 
With cases surging internationally again, let us check out everything you can do to prevent Covid-19 this time.
1. Practise Social Distancing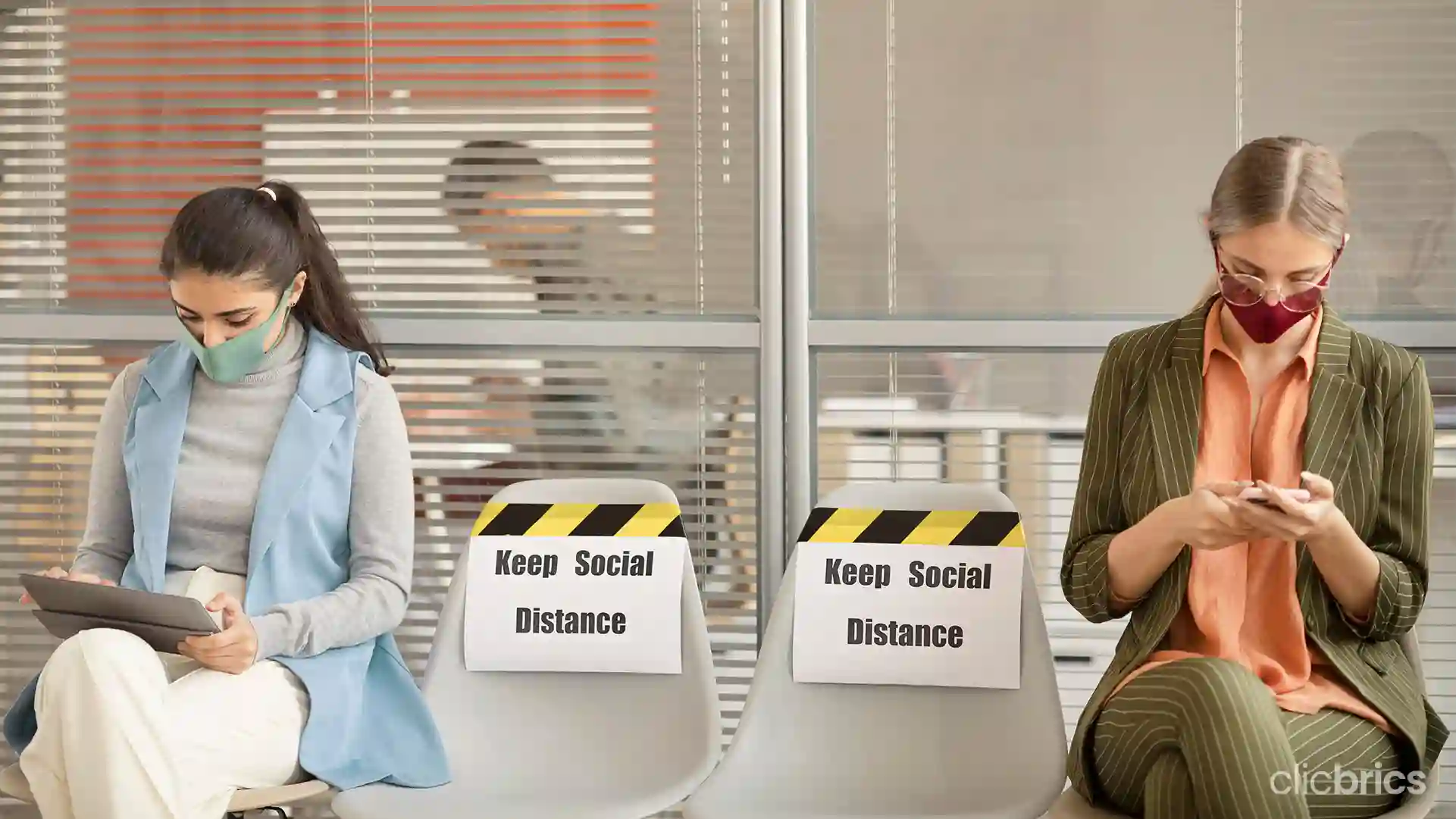 Avoid going to crowded places to reduce the risk of exposure to Coronavirus. Stay 6 feet away from others. Encourage everyone around you to follow social distance. During Covid-19 you would find every wall in India saying "Do gaj ki duri hai zaruri" which translates to "A distance of 2 feet is important". It is time to bring it back!
It is better to avoid any public gatherings, but if you still need to attend them, avoid physical contact with people. Avoid any sort of physical contact like shaking hands, hugs, or holding hands. Avoid touching surfaces like elevator buttons, chairs, door handles, and door knobs. 
Also Read: Special Tips To Keep Your Home Clean During Covid-19
2. Use Masks In Or Outside Home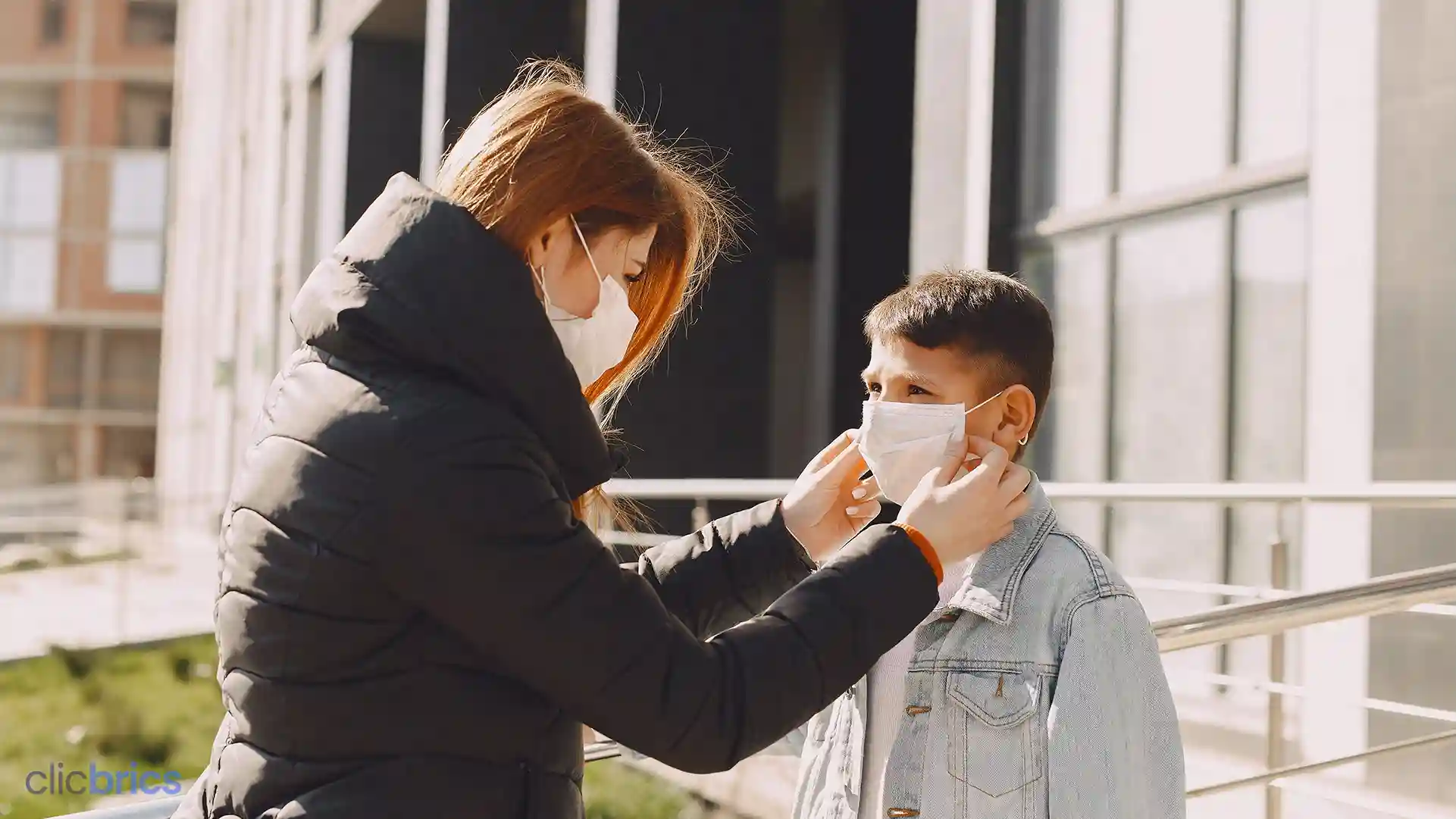 Wear masks when you are travelling or out in public. You mustn't forget about practising social distancing. You cannot have close contact with other people. Use masks even in indoor public spaces like religious buildings, restaurants, busy shopping centres, schools, and public transport. If someone who does not stay with you is visiting you, ensure you keep your mask on.
People often spit or shout in public places. Avoid any possibility of getting in contact with those droplets. Wearing a mask will ensure that no such virus transmission happens, and provide you with an extra layer of protection. Ensure that the mask covers both mouth and nose and is not loose.
You can change the mask every 6-8 hours or when you feel it can become moist. If you are using disposable masks, use a dustbin that has a cover and a plastic bag lining to throw the masks in. If you are using cloth masks, ensure you wash them daily. 
3. Take Proper Hygienic Measures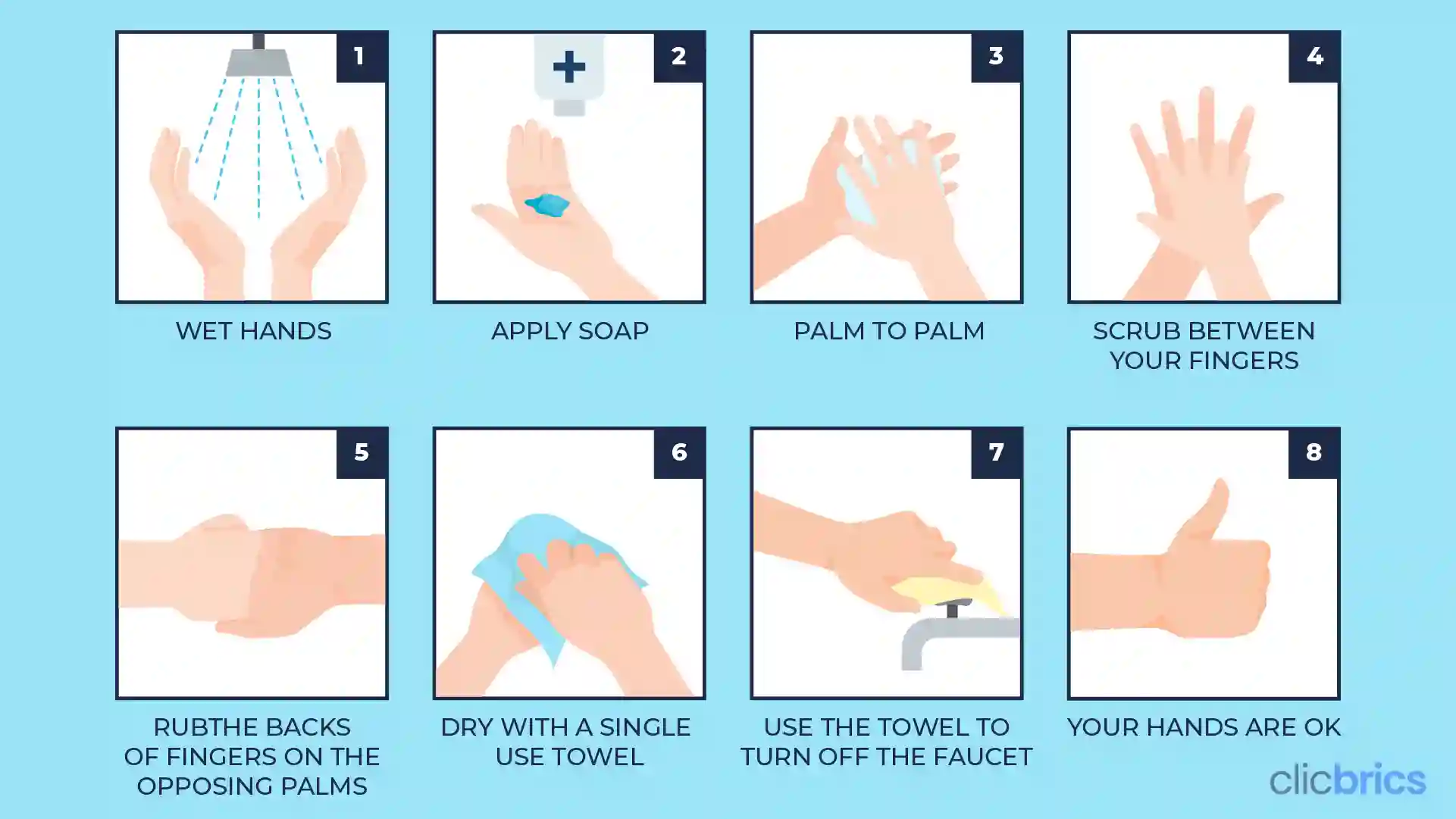 Wash your hands frequently using soap and water. Once you are back from outside, ensure you wash your hands. Wash your hands before and after touching your mask too because you cannot negate the possibility of being infected with your mask. Ensure you wash your hands at least for 20 seconds. In case you are outside, ensure you carry a bottle of hand sanitizer. It may not always be possible to have access to soap and water, so hand sanitizer works as a great alternative to it. 
There is a very high chance that the virus can enter your body via your mouth, nose, and eyes. So, do not touch yours to avoid any risks of infections. Cover your mouth and nose when you cough or sneeze with a tissue or your bent elbow. 
4. Schedule Your Booster Dose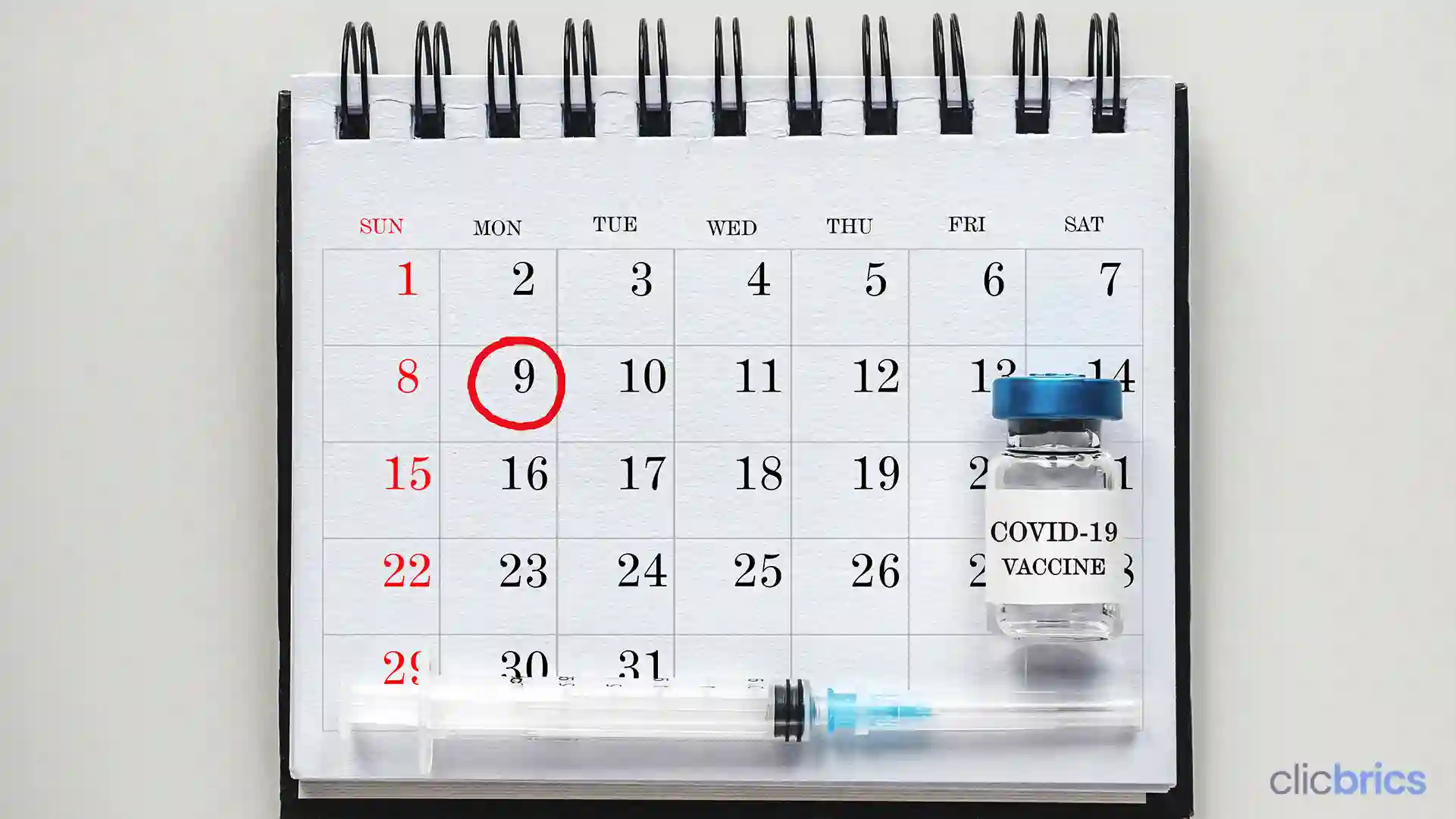 Getting your booster dose on time will ensure you and your family remain protected. The offices and schools have opened up. Ensuring you and your family remain protected after being exposed to public places every day becomes imperative. You may even have senior citizens with heart ailments or chronic diseases at your home. Being vaccinated works like an added shield for them as well as you.  
You can schedule your booster dose by booking an appointment on the CoWIN website. You will be eligible for a booster dose if you have taken the first two doses. You are eligible to get a booster dose 9 months after your second dose. Here is how you can schedule your appointment for a booster dose:
Enter your registered mobile phone number.
The website mentions the booster dose date.
Click on the schedule option.
Add Pincode and district name.
The website shows the vaccination centres in your area.
Select the date and time.
Make the payment to book your appointment.
5. Seek Medical Assistance If You See Covid Symptoms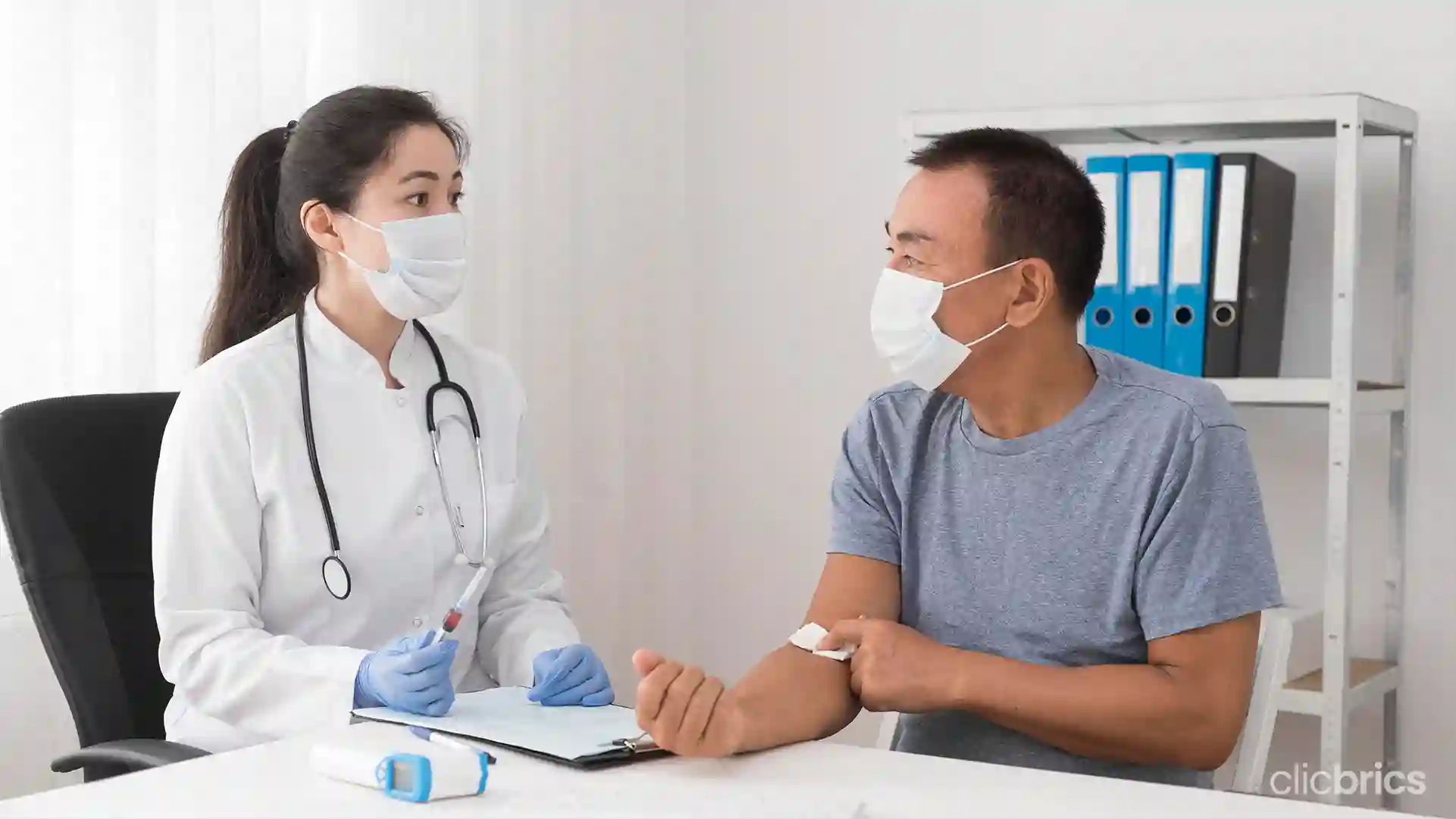 If you have any symptoms of Covid-19 like cough, difficulty in breathing, or fever, it is better to get yourself tested. Isolate yourself from others if you see any symptoms developing. Stay up-to-date with the number of active cases with the Aarogya Setu phone app. Do not panic even if you test positive for Covid-19. Contact your doctor, and they will suggest the right medical assistance necessary you will need to become healthy. Here are some common Covid-19 symptoms you need to be aware of:
If you are detected with Covid, ensure you take care it does not spread to your family members. Here is everything you can do:
Stay in a separate room at home
Wear a mask all the time.
Keep your towels, bedding, and dishes separately.
Make sure only one family member is taking care of you.
 Also Read: Importance Of Real Estate In Pandemic Times
6. Home Remedies To Fight Covid-19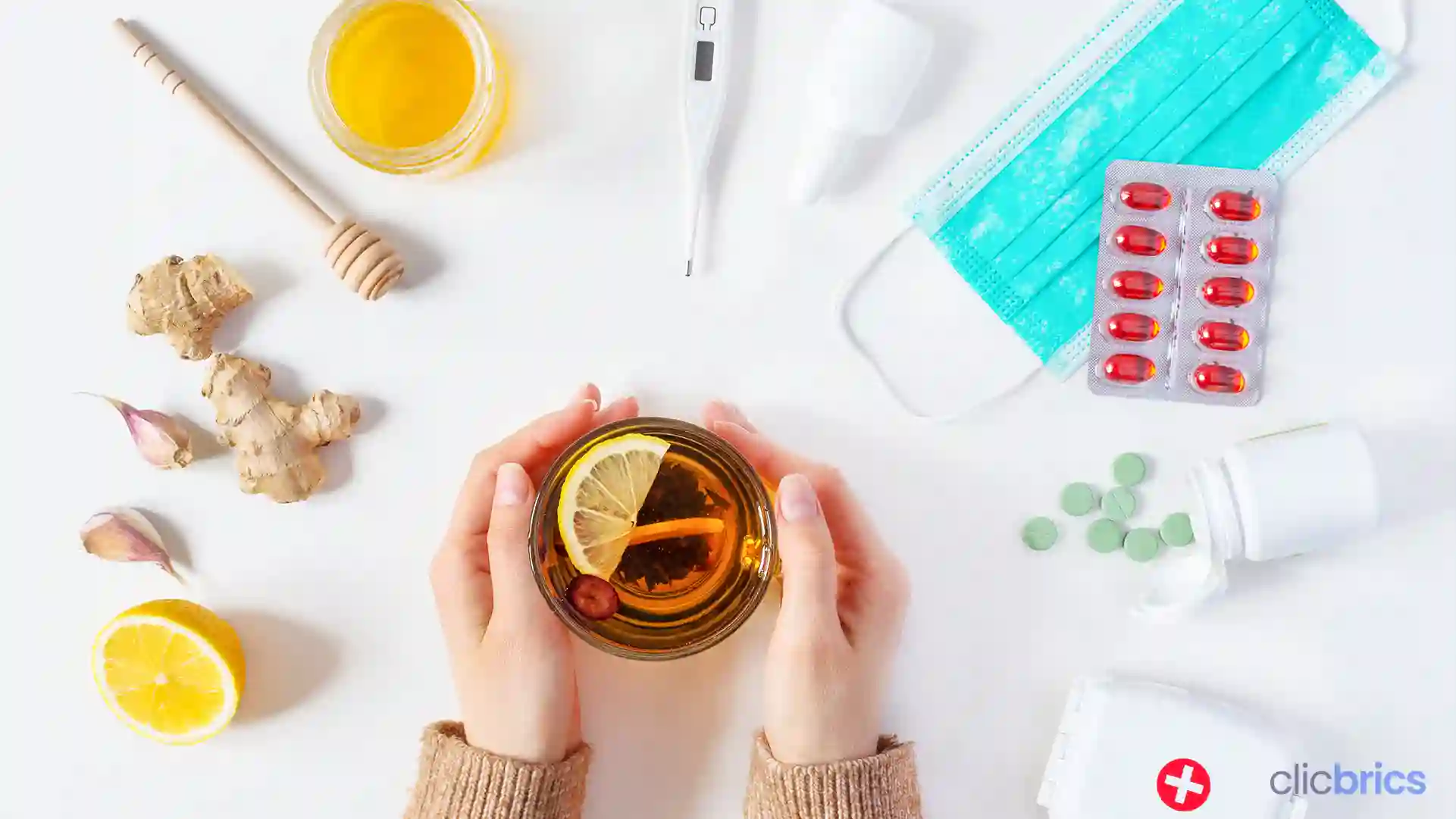 The Ministry of Ayush has suggested some ways to naturally enhance your immunity against Coronavirus. Take all preventive measures along with immunity boosters given there is no medication to fight Covid-19. Here are some recommendations from Ayush Ministry:
Consume warm water around the clock.
Practise Pranayama and Yoga for a minimum of 30 minutes a day.
Use Cumin, Coriander, Lehsun, and Turmeric while you cook.
Drink Kadha made with basil, cinnamon, black pepper, ginger, and jaggery once or twice a day.
Take Chyawanprash in the morning.
Try steam inhalation with mint leaves and ajwain.
In case your symptoms do not reduce, do check with your doctor. 
7. Can I Travel Internationally In Covid-19?
The Ministry of Health & Family Welfare has issued guidelines that you need to keep in mind before you think about travelling internationally. It is valid for all international flights with effect from 1st January 2023. Here are a few things you need to know before you plan your international travel:
Ensure you are fully vaccinated before you travel.
If you are travelling in high-risk countries, you will need to upload the following details on Air Suvidha Portal:
Self-declaration form 

Last 14 days' travel details

Negative Covid-19 RT PCR report conducted 72 hours before
Use masks and follow social distancing as precautionary measures
Ensure you maintain social distance while deboarding the flight
Cooperate with the airport authorities while they do the thermal screening. If you test symptomatic, you will be isolated.
2% of the total passengers coming from Thailand, Japan, China, Singapore, Hong Kong & Republic of Korea will be undergoing a random RT PCR test when they land in India.
Children below 12 years are exempted from pre-departure and post-arrival RT PCR tests. In case they are found symptomatic, they will undergo a self-monitoring period. 
Conclusion
Ensure you and your family are prepared for this surge in Covid-19 cases. We hope this blog will come in handy for you and your family to take the necessary precautions. Make sure you follow all the precautionary measures even if festivals and gatherings do not stop. 
Stay safe amidst the surge in Covid-19 cases!