It's autumn season of the year, and the time has come to create cosy space at your home. By cosy space, we not only mean decorating your living room but the entire home indeed. To welcome fall in the most amazing way, we share some tips which will bring warmth and good vibes straight to your home interiors as well as some significant makeover in the exteriors. Time to get creative and crafty.
1. Start your autumn-themed decor with the kitchen and dining area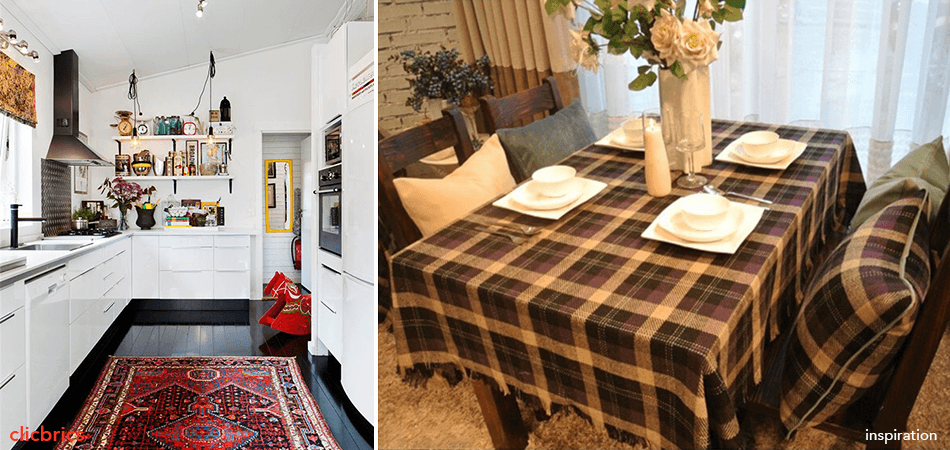 By the time autumn comes, cooking barefoot in the kitchen floor seems not so comfy.  Adding a warm rug or two, depending on your kitchen size can be a thoughtful idea. Those who are used to cooking while placing sleepers/shoes away from the kitchen will feel warm punch with a rug under their feet. Replace dining table cloth with thin warm blankets and relish your meals with immense joy.
2. Turn your bathroom into more intimate space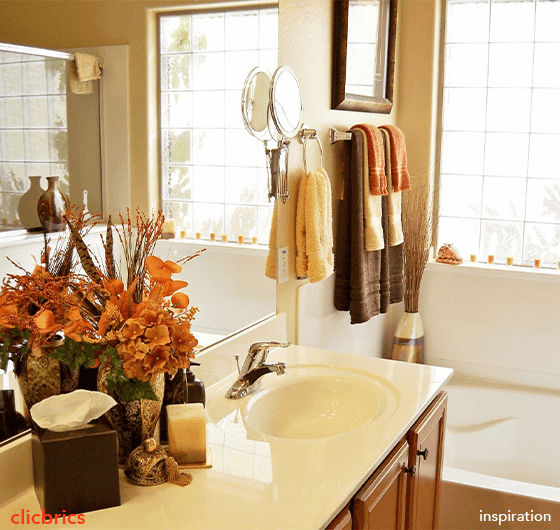 Autumn can also be considered as preparation before winter begins on a full swing. Why limit the decor of your bathroom by installing only a geyser? Since the need to feel warm will last for four to five months, there's no harm in making a few more changes. Orange, golden and brown colours are the right fit for the season. Hence, purchase towels, curtains, rugs and candles of these colours.
3. Cushions that make you fall back now and then
Imagine inviting your guests at home and making them sit on an upholstered leather sofa, can you realise the immediate uncomfortable contact with the coldness? Yes, the leather sofa does remain cold in the cold season. Hence, place some cushions covered with warm cover materials such as wool and faux fur. Adding some more in the living room and other corners of your home will be fun and warm.
4. What can you add in your bedroom to make it autumn ready?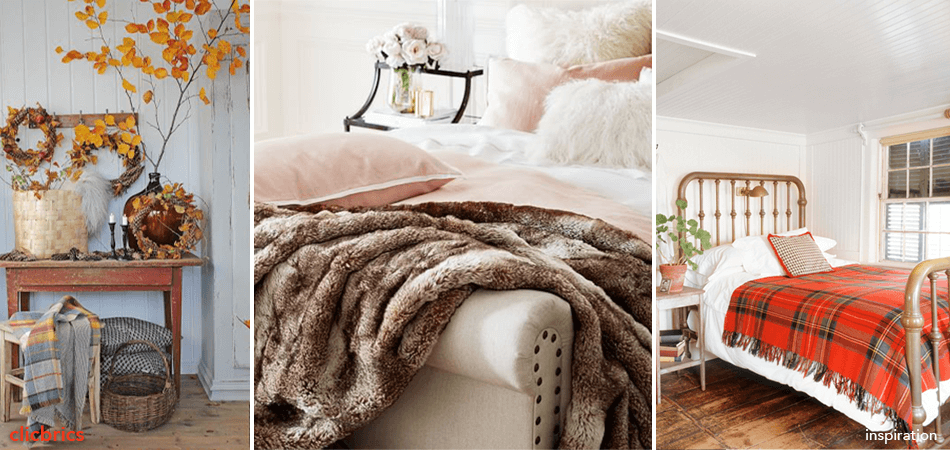 Adding a plaid blanket or a dark faux fur blanket will be the best tip we can share with you for your bedroom. We bet that these two shall be your best cuddle buddies. Next additions that you can follow are the knitted cushions and replace cotton pillow covers with the warm ones. Get crafty with dried branches with leaves or merely the tree branches. Paint and place it in a vase.
5. Rocking chairs for your outdoor space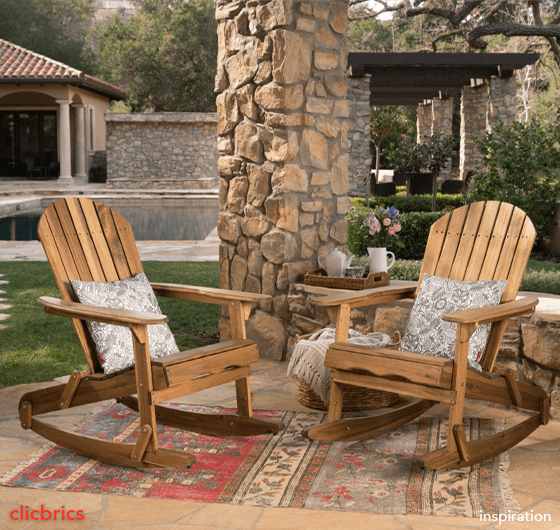 When the weather gets cosy, the first thing that you wish to do is soaking in the sun while reading a book or conversing with your loved ones in the outdoor space. Adding a rocking chair or two will give you ultimate comfort, and you may end up taking outdoor naps.