Flooring is one of the things that aren't given too much focus while designing Indian homes. However, by using some creativity, a floor can change the look and enhance the decor theme of your home. Here are the following types of floor stone that are suitable for the Indian homes
Marble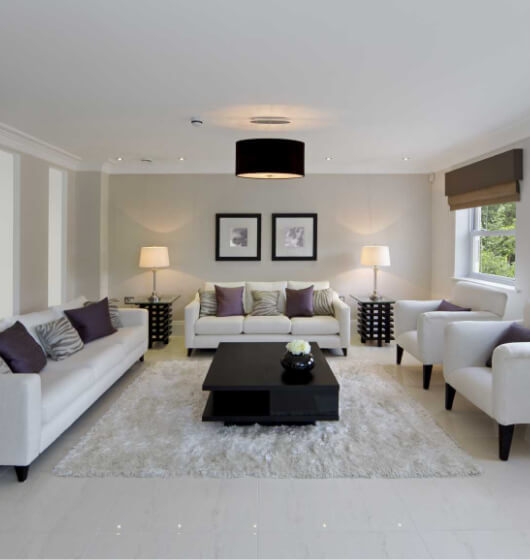 Marble is one of the most popular and resilient flooring materials if you want a surrounding of both antiquity and luxury. This is highly durable flooring material which comes in a different range of patterns and colours. Since it is a premium material in terms of appearance and pricing, it is best to show off in your living room.
Granite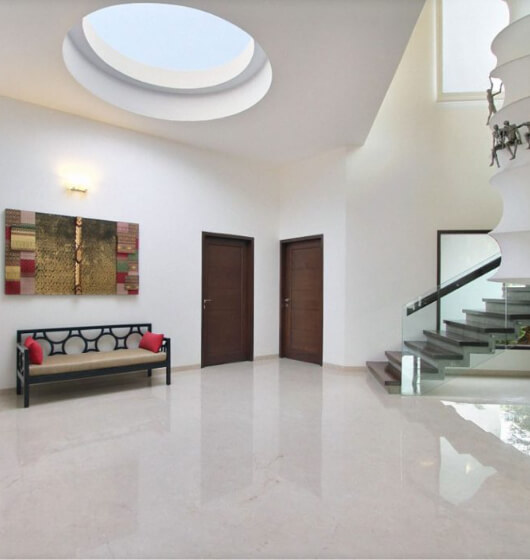 Granite is a hard stone with a distinctive and beautiful natural grain. Because of its resilience, this stone is great for both indoor and outdoor use. It is available in various colours, grains and shades and it can be applied to floors as well as walls. This hard-edged stone has the ability to survive in heat and foot traffic.
Slate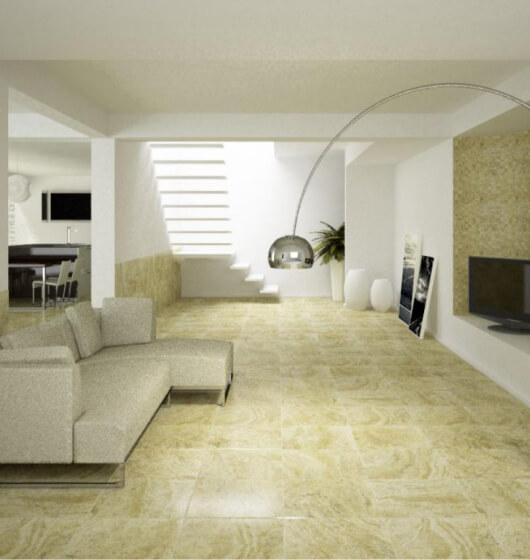 Slate is a beautiful porous stone. The best part of this stone is you can cut and make it into sheets. This is widely available in gold, grey and black colour. This stain-resistant surface can work well in both dry and wet areas of your house. Slate can be used for your living room, bathroom, hallway, dining and kitchen areas.
Sandstone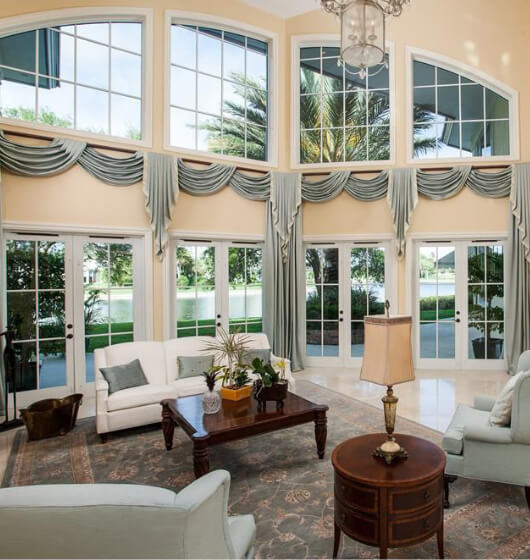 This is one of the most widely prevalent stones available in India with large variations in grain and colour. This is highly durable stone with distinctive features. It can be used for both indoor and outdoor use.
Limestone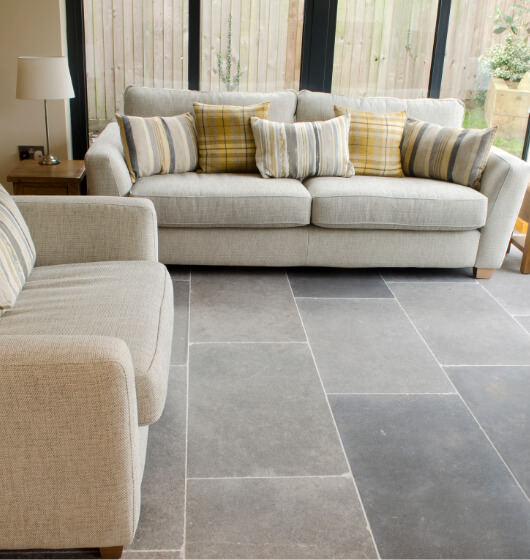 This is a naturally porous sedimentary stone that is available in a variety of colours, starting from creams to charcoal. These stones are a great choice for all kinds of decor styles ranging from traditional to contemporary.