Giving birth to twins is a special biological phenomenon, and when parents become the chosen ones to have been blessed with the gift of twins, why not make it even more special with the bedroom ideas we are about to share that range from toddlers to teens. Twins require equally divided attention and love, and we are here to make things easy for you. 
1. A bedroom for toddler twins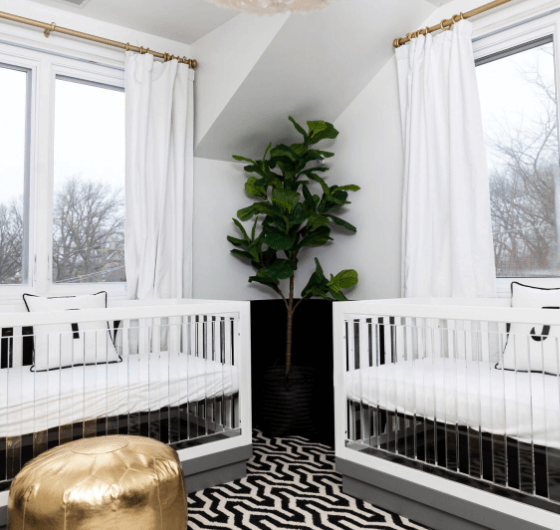 A bedroom with identical beds is what occurs in mind at first when parents are planning for their twins. Decorating a bedroom for your toddler twins with two equal parts can be started by placing identical cribs. Dominating the room with colour white will be another great idea to fill the ambience with peace and cleanliness. Opting for other lighter shades can equally serve the purpose.
2. A large room for baby twins who have entered the stage of moving and playing a lot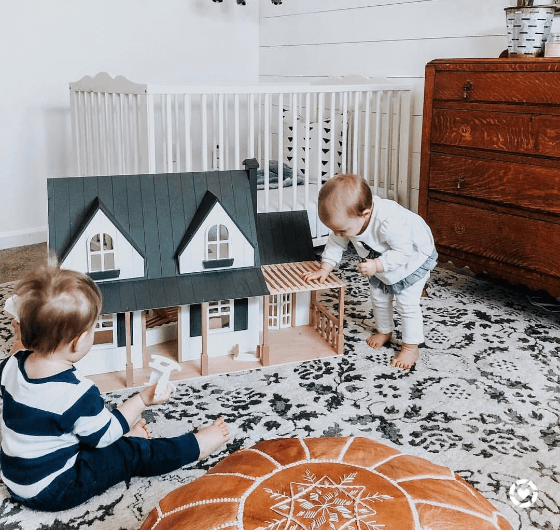 Having a bedroom for twins already demands two beds along with other necessities in twos. The bigger challenge for the parents will start when their twins will begin to walk. Their enthusiasm towards learning to walk is simply unstoppable which is followed by playing. To manage all this activity, parents need to practically select the largest room at home and turn it into their kids' bedroom. 
3. A fashionably minimal bedroom for twin girls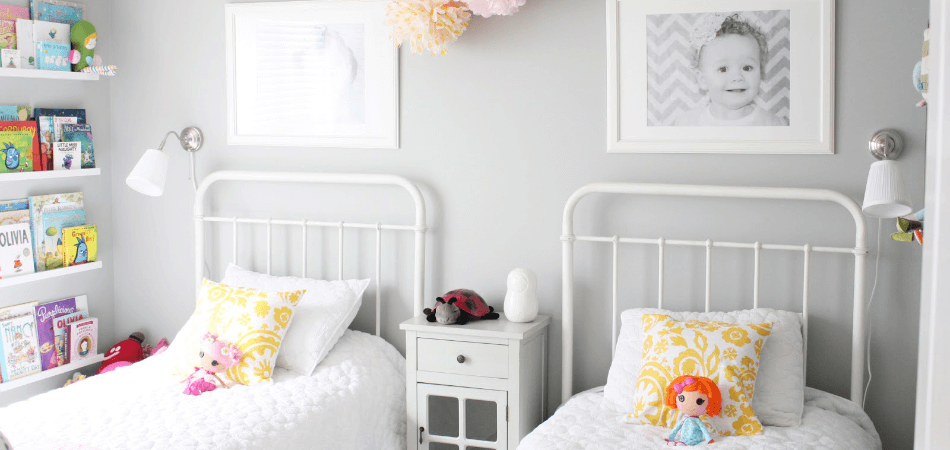 A bedroom for your girls where two iron beds are purposely placed close to each other so they do not feel lonely and are less afraid at night. It looks stylish with the minimum fuss around. The artificial flower decor gives a girly touch to the entire space. 
4. A well-organised bedroom for twin boys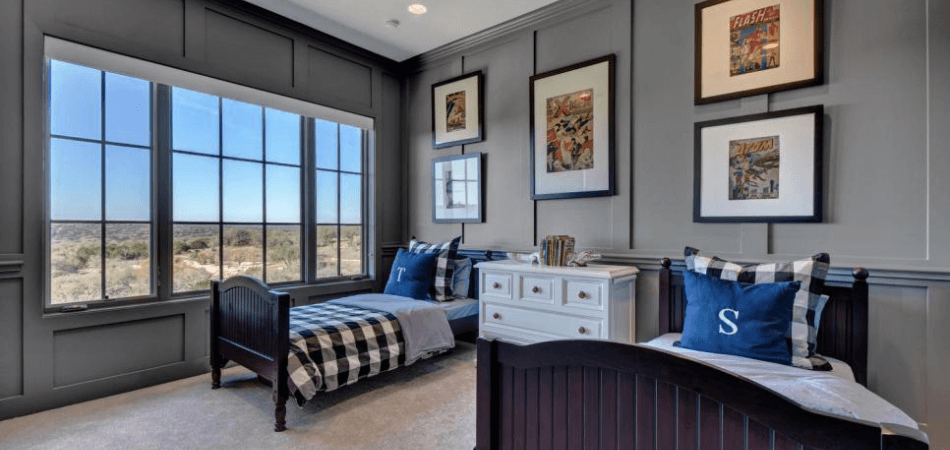 Balance and symmetry are the highlights of this bedroom designed for your twin boys. Art frames placed neatly on the walls have given elegant shape to the room. Using monogrammed pillows with the first alphabet of your boys' names will give a personal touch to their belongings.

5. The concept of bunk beds never fail to impress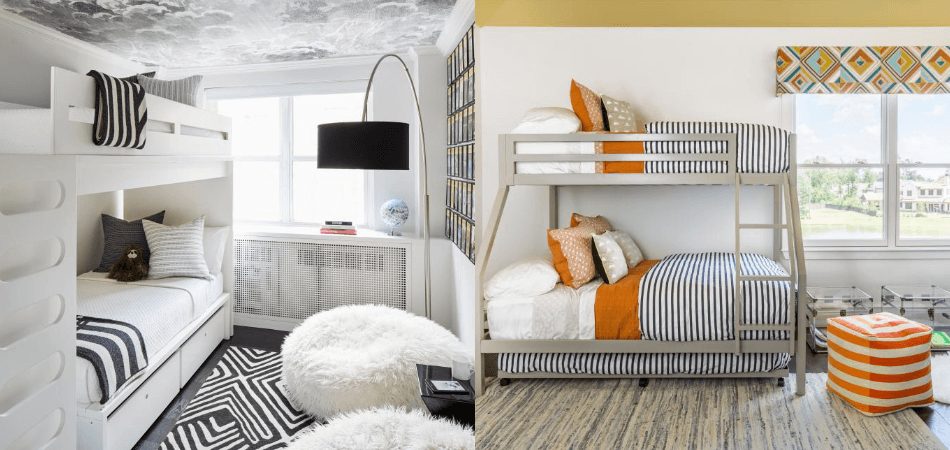 When parents have to work on super-small spaces to design a bedroom for twin kids, bunk beds are the most useful thing they can rely on. Besides sleeping comfortably, bunk beds will be fun and playful to the kids.

6. Necessities in a bedroom of teen twins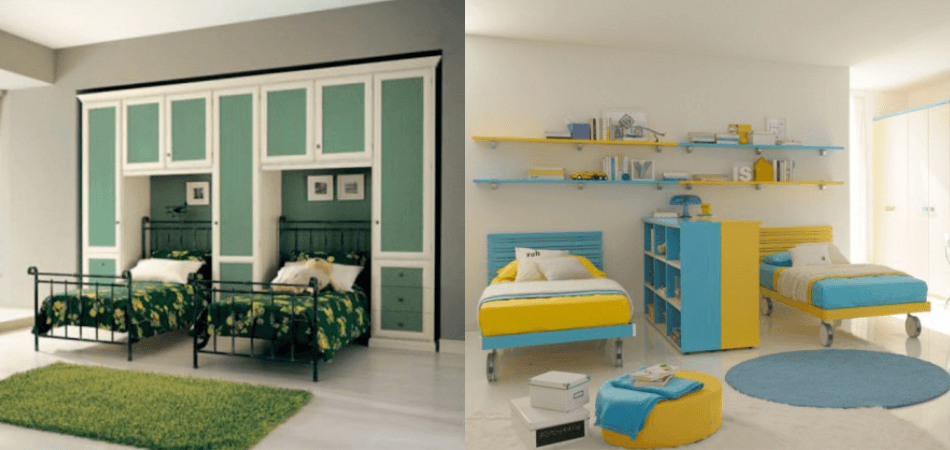 Well, even at the stage of teenage, if your twins are happily sharing a bedroom, some necessary changes in their bedroom are highly recommended. Parents have to think beyond providing comfortable and identical beds to them. Consider the importance of academics and everyday homework. 
Related Article:- Nursery Design Tips That Parents Will Absolutely Love For Their Toddlers