If you love reading books and have a good collection of books you love reading, then why not create a cozy home library where you can hit the couch, grab an old favorite book and tune out for at least two to three hours with a cup of coffee? Read on to see how you can easily create a smart space for an organized and stylish home library and let your mind run free.

Live Big with Lots of Lounging
A home library should not be limited to a catchall for your books—dedicate this area with a set of big comfy armchairs to create an enormously cool and cozy library corner.

Add a Room-Spanning Library into the Mix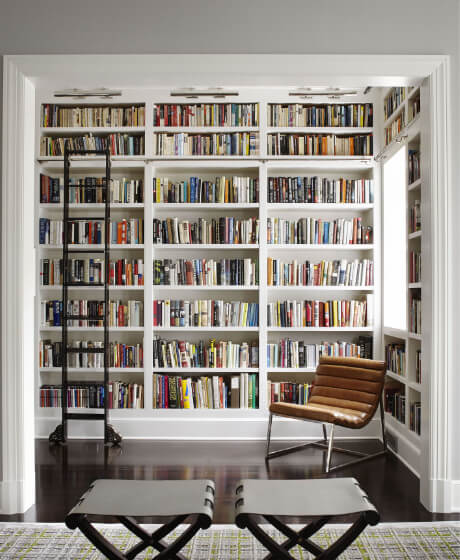 Floor-to-ceiling bookshelves can create a big visual impact, and you can easily pair the bookshelves with an equally eye-catching gallery wall. To give you library a modern touch, add a library ladder.

The Traditional Beauty of a Classic Library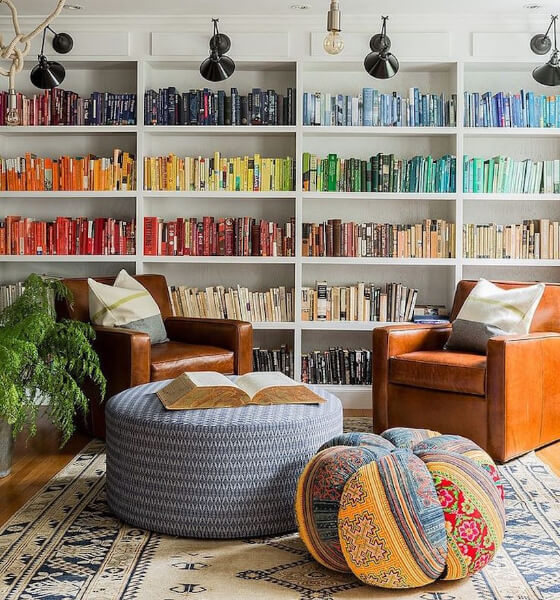 There's no denying the charm of color codes of a classic library. Try for the grand and gorgeous design elements for your library that evoke the beauty of Cambridge or Oxford. To give them the traditional feel, arrange your books by color. Think vintage globes, brass lighting or stately busts.

Line Your Walls with Shelves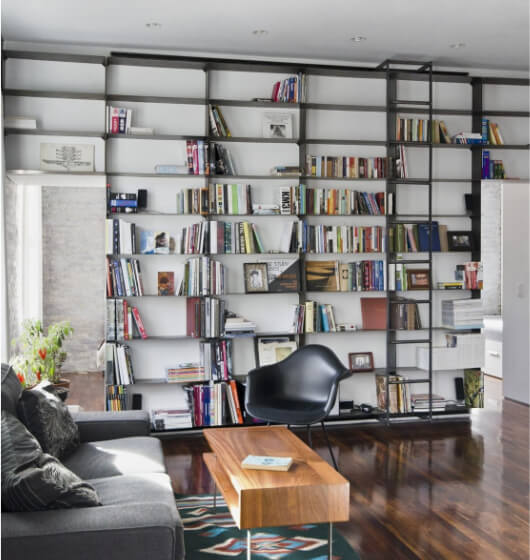 If you don't have enough space, infuse an existing room with a library wall with shelves stacked with books you value. Shelves can transform the space into a casual reading room for leisurely weekends.

Add Art to the Library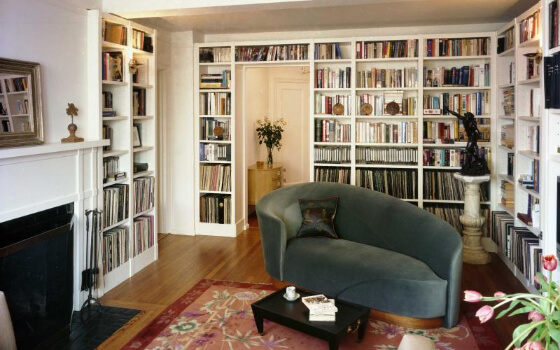 Don't limit your library only to the literary arts. Balance the collection of books with displays of artwork and collections to create a look that recalls curiosities.

Bring a Beautiful Architectural Elements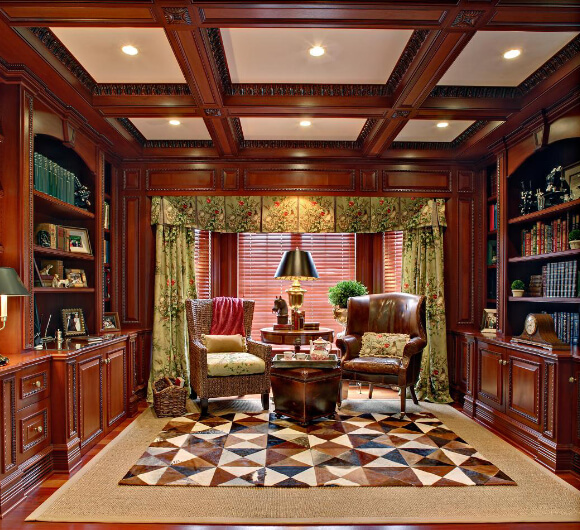 Why not create a reading space as colorful as your books? Bring a beautiful architectural element and add a few exotic accents such as coral to give a calm look.

Focus Your Inspirations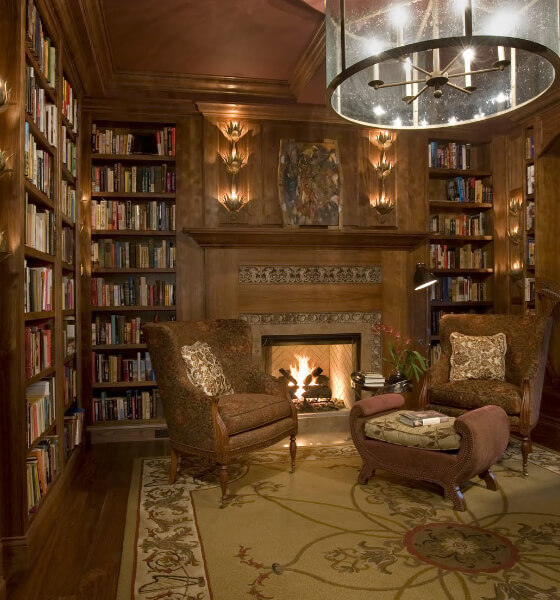 If you don't want to dedicate an entire room, try to look for those areas where you can fashion bookshelves to hold your cherished books. For your sophisticated library area, this fireplace with a curated selection of books to spur your inspiration.