It's quite a well-known fact that the interior colours will impact how you feel when you spend time in your room. But most of us don't realize that the same fact applies to the exterior of your house as well. Your front door colour may need some change but choosing the best colour for your front door can be a daunting task. Here are some of front door colours ideas for your home.
A Cheery Yellow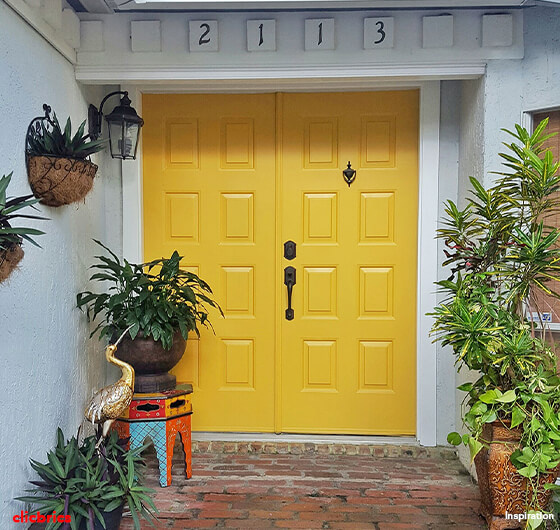 You can transform your home's exterior by painting your front door, but yellow may not be your first choice for a door colour. However, it's a bright and cheerful color that radiates warmth, happiness, and is inviting to all who enter. A yellow door will make the exterior bright and fresh. Match your yellow door with flower pots, a doormat, and a beautiful lamp.



Bright Blue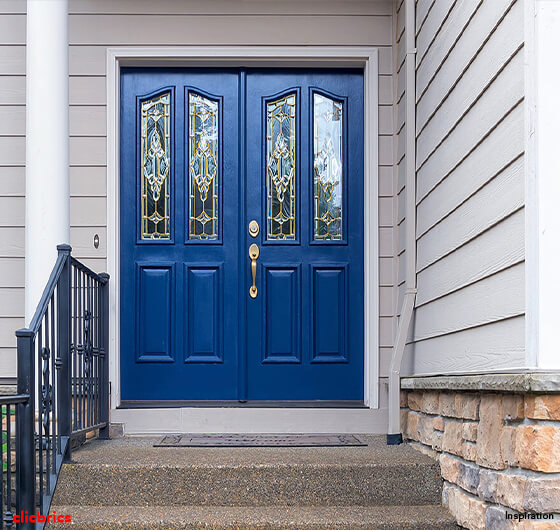 Your front door acts as the face of your home; something that your guests will notice first when they visit you. Therefore choose a colour which makes the perfect style statement. Make a statement front door by painting with blue colour. A lively blue colour can create an inviting entrance to your home.
A Vibrant Orange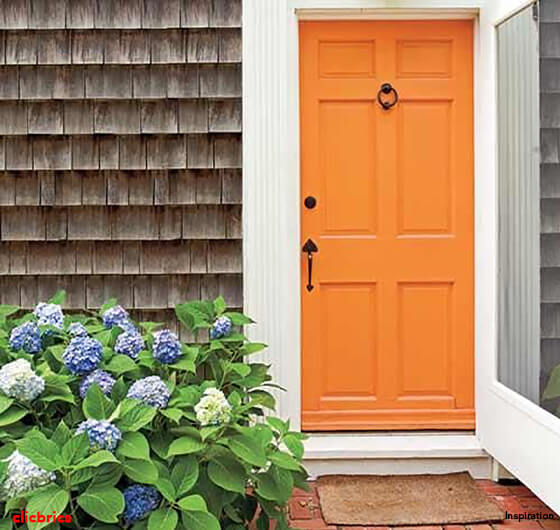 Don't shy away from selecting bold and bright colour for your front door. Orange colour is a an incredibly vibrant and friendly colour option that goes well on your front door as well as the ones inside your home.



A Timeless Red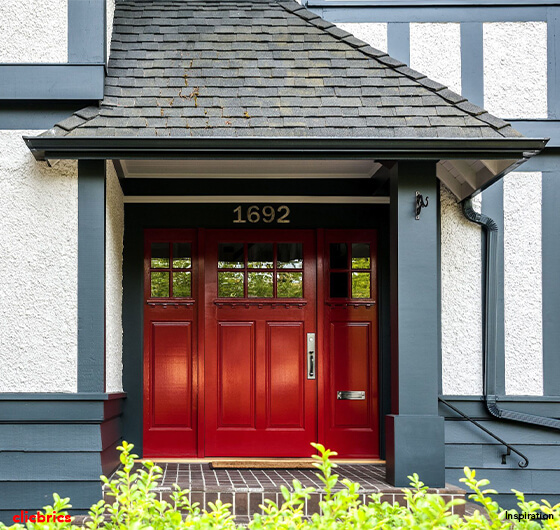 There's no doubt about it, a bright red front door can create a stunning entrance to your home. The richness of this colour echoes fineness and it can add some contrast to your entrance decor. Therefore, it is a perfect choice for those who are looking to stand out from the crowd.



Go Green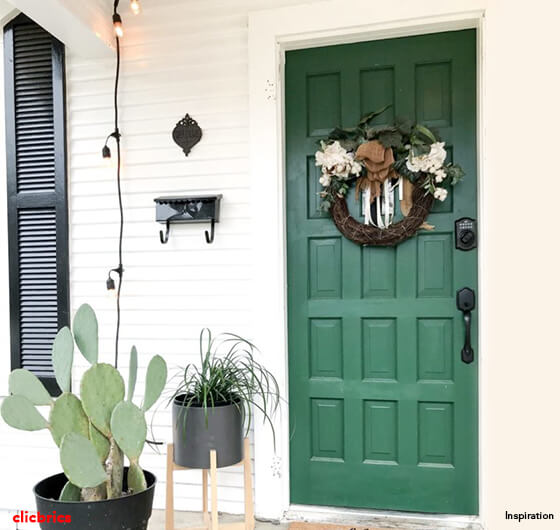 Green colour is one of the safest exterior colour. This green colour will blend with whatever landscaping you have and look beautiful in the background of all your Insta posts. It might even work as some stress buster after you arrive home from a long day at work.