You seem to have decided to declutter your wardrobe, and you wish to start with your shoe storage. Arranging shoes can be a real struggle as they are not easy to pack and stack. The uneven shapes and heights could be troublesome. Tempted to throw all your footwear on one shelf leads to clutter and lousy management. 


Let Glass Doors Do The Flaunting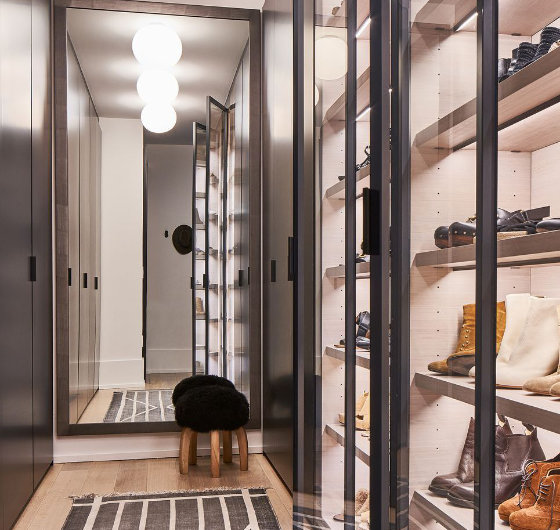 When you already have a dedicated space for your shoe collection, why hide them in a closed wardrobe? Customize the shoe closet with glass doors and display your assortment of shoes. Let your love for shoes be transparent and beautiful. We bet that your shoes are bound to give a mesmerizing view to the visitors. Image Source - pinimg.com

How about a mixed-bag of open and close concept?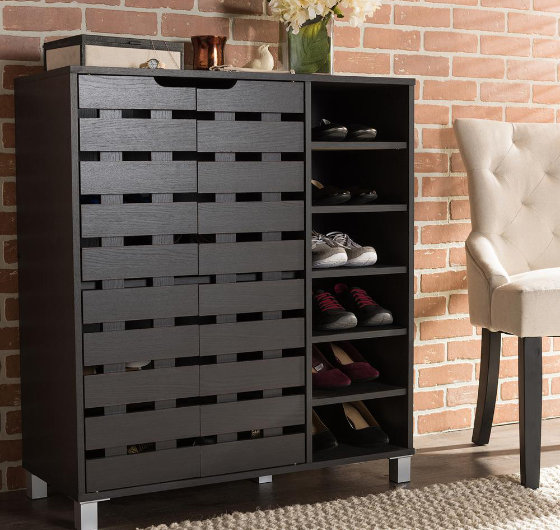 The idea to have a shoe closet with and without doors is equally functional and stylish. While some of your shoes are shiny and appealing to the eyes, others are maybe your less favorite. To have comfortable accommodation for both types, opt for a mixture of open and closed shoe storage. The old ones can comfortably rest behind the doors. Image Source - homedepot-static.com

Make everything accessible and within reach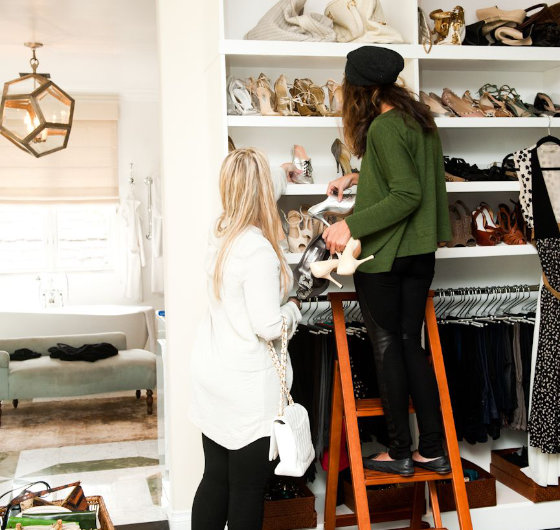 When you have an entire dedicated space for your shoe closet, it is quite natural to have filled every corner with shoes. Chances are you may end up over-managing the closet and place the shoes even close to the ceiling. Take heed of our advice and avoid doing so. On a bad day, you may fall from the step stool while managing the shoes and get injured. Image Source -i.pinimg.com

The size of the shoe shelves should vary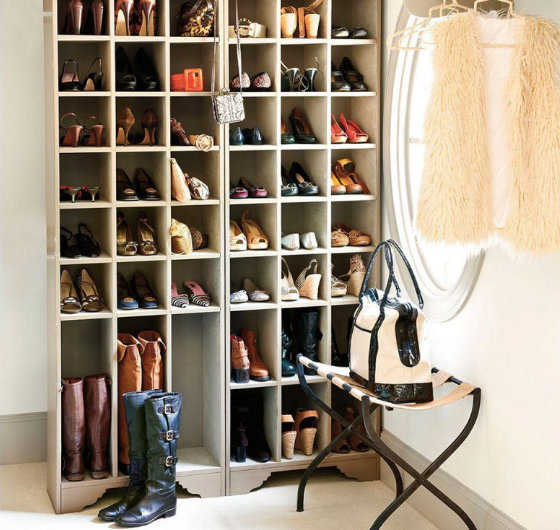 If you are the type of person in love with all kinds of shoes, this advice is primarily for you. Seeing the boots and high heels bend while placing them on shelves is hurtful. Why try to forcefully fit your specific pairs of shoes when you can repurpose the size of the selective shelves. Prevent the clutter and take care of the shoes in the right way. Image Source -mathewguiver.com

Shoe shelves along with a rack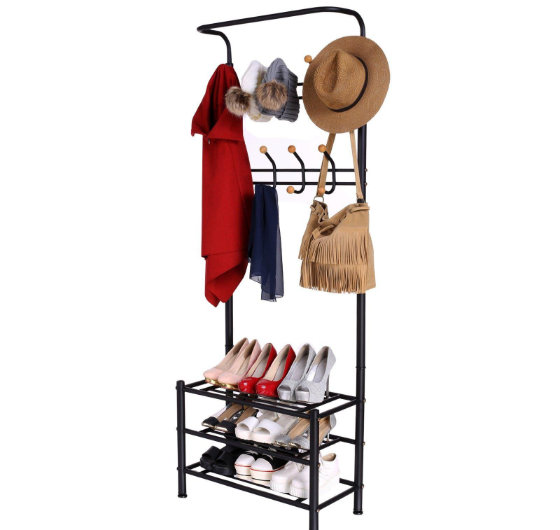 For those who do not have a dedicated closet for shoes and are confused about where to organize them, a clothing rack can come to your rescue. Opt for a clothing rack that has built-in shelves below for shoes. This hack helps you arrange multiple things within a single space. Image Source -dhgate.com