The area rugs are a usually large and space-defining element in a room. Want to pick a rug that goes with the flow of your room style? It does require some work and tricks. You get to see various styles and colours of area rugs while shopping. We teach you the tips that will help you pick out the right rug (small or big) for the chosen space at your home.
Go funky with a tropical themed rug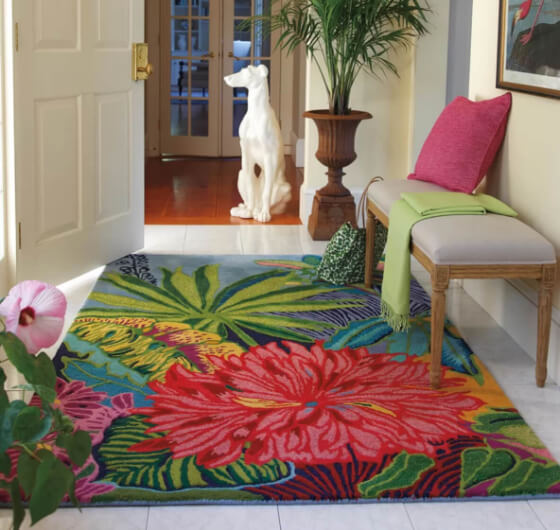 Too much decor at a single space can go blunder. Therefore, a tropical themed rug is purely meant for a soft coloured and minimal room. The bright colours with flower patterns on the floor would do wonders and strike the right tone. Feel funky and get comfortable with this one as it surely can break the monotony of the room. 
Image Source - freshome.com
Go with colour matching technique
While picking a rug, you could match it to the colours of the decided room. The same coloured area rug as that of the room will beautifully blend. If you are so much in love with a specific colour in the room and wish to keep everything around in that way, the matching technique will work at its best.
Get creative with an accent rug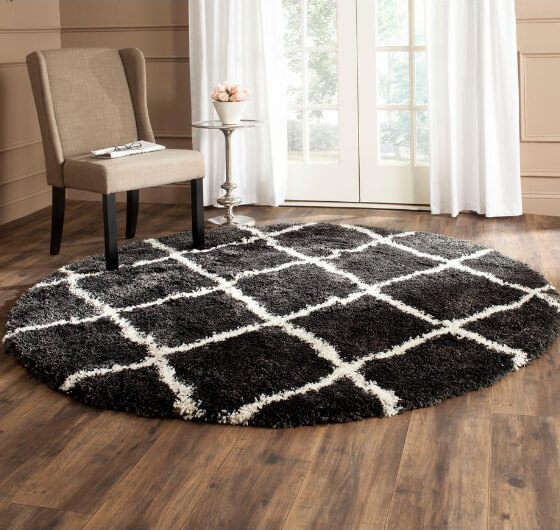 With an accent rug, we basically aim to add a stylish touch to your space. Its smaller size will allow it to occupy only a tiny portion of the room. With an accent rug, add warmth to cold stone or tiled floors and feel soft on the feet and change the look of your floor instantly.
Geometric patterns for visual interest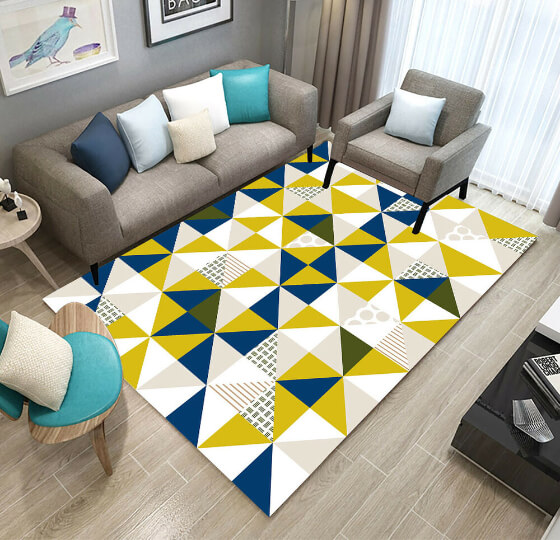 A rug that focuses on a geometric pattern adds visual interest to a room, and fit in almost anywhere. Meant for modern industrial spaces, geometric pattern rugs are equally favourable to a bland space.
The sea-side experience with a blue rug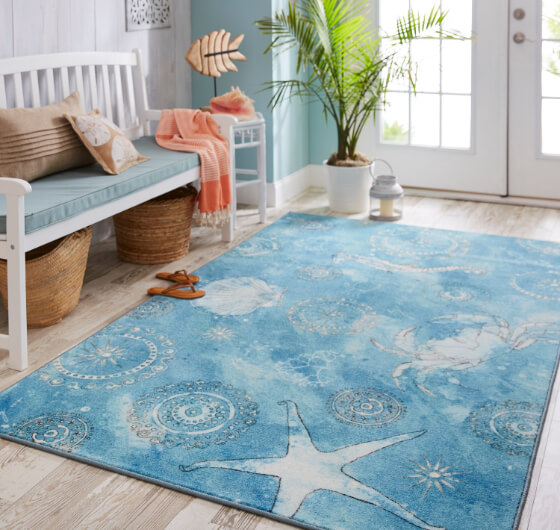 How about creating a beach-inspired living room? The blue colour instantly connects with the idea of a beach. Go with a rug with ocean blue having a soft texture and floral prints. On a bad gloomy day, such decor accessories can lighten up your mood and infuse happiness in the whole surrounding.