Table of Content:
Hey there, fellow Mumbai home seekers! Are you on the lookout for your dream home in this bustling city? Being in the Indian real estate industry, we understand that navigating the Mumbai property market can be an exciting yet daunting task. When buying a property, one crucial aspect is understanding the factors influencing property prices. And especially in a city where property prices can vary significantly from one area to another, having an accurate property valuation in Mumbai ensures that buyers and sellers are equipped with the necessary information to make informed decisions. 
Whether for purchasing a residential property, investing in commercial real estate, or evaluating rental rates, property value calculator in Mumbai provide a foundation for negotiating fair deals and ensuring transparency in transactions.
Real Estate In Mumbai 2023: A Glance
The real estate market in Mumbai has displayed remarkable resilience and achieved yet another milestone in May 2023, as stamp duty collection soared to unprecedented heights. Based on data provided by the Inspector General of Registration, Maharashtra, the state's stamp duty revenue in May experienced an impressive growth of 14% compared to the same period the previous year, reaching approximately ₹827 crores. Although registrations declined by less than 0.5%, totalling 9,786, the steady revenue growth indicates the city's vibrant real estate market.As per the data, most transactions occurred in the western suburbs, accounting for an impressive 58% market share. 
This data indicates that the key factors contributing to successful conversions are the perfect combination of location and design. Prospective buyers are showing a keen interest in properties in Mumbai that possess these desirable attributes, resulting in a higher conversion rate - from inquiry to sale.
In this blog post, let's walk you through the key factors that impact property's market value in Mumbai, helping you make informed decisions and find the perfect home. Let's dive right in!
1. Location, Location, Location
In real estate, location is king, and Mumbai is no exception. The neighbourhood in which a property is situated can significantly affect its value. Factors such as proximity to commercial hubs, transportation facilities, schools, hospitals, and recreational amenities play a vital role in house price estimation in Mumbai. 
Whether it's the trendy suburbs of Bandra or the upcoming areas in Thane, understanding the impact of location on property prices is essential.
Also Read: Why Panvel In Navi Mumbai Is One Of The Growing Real Estate Hubs?
2. Infrastructure Development
Mumbai's ever-evolving infrastructure is a significant driver of property prices. The expansion of transportation networks, including metro lines and highways, can greatly enhance connectivity and accessibility to different parts of the city. 
Infrastructure projects such as the Mumbai Coastal Road, the Navi Mumbai International Airport, and the Mumbai Trans-Harbor Link are crucial factors that have influenced property market value in Mumbai's respective locations.
3. Demand and Supply Dynamics
The demand and supply of properties in Mumbai directly impact their prices. High demand coupled with limited supply can lead to a surge in property prices, while an oversupply of properties can result in downward pressure on prices.
Understanding the current market conditions and eyeing upcoming residential projects can help you gauge the demand and supply dynamics in different areas of Mumbai.
4. Amenities & Facilities
The availability of amenities and facilities within a neighbourhood significantly contributes to property values. From shopping complexes and entertainment centers to parks and healthcare facilities, these amenities add convenience, enhance overall livability, and affect an area's price trends. 
Properties located in well-developed neighbourhoods with amenities tend to command higher prices.
Explore: Changing Price Trends In Mumbai
5. Market Trends and Economic Factors
Property prices are influenced by broader market trends and economic factors. Factors like interest rates, inflation, GDP growth, and government policies can impact the real estate market. 
Keeping an eye on these factors and understanding their influence on real estate appraisal in Mumbai can help you make strategic decisions and time your investments wisely.
6. Historical Sales Data and Comparative Market Analysis
Analyzing historical sales data and conducting comparative market analysis are essential tools for property valuation in Mumbai. 
By analyzing recent sales of similar properties in the area, you can gain insights into the prevailing market price trends in Mumbai. This information can empower you to make informed decisions when negotiating the price of a property.
Check Out: Latest Property Prices In Mumbai
Estimating Property Value In Mumbai With Clicworth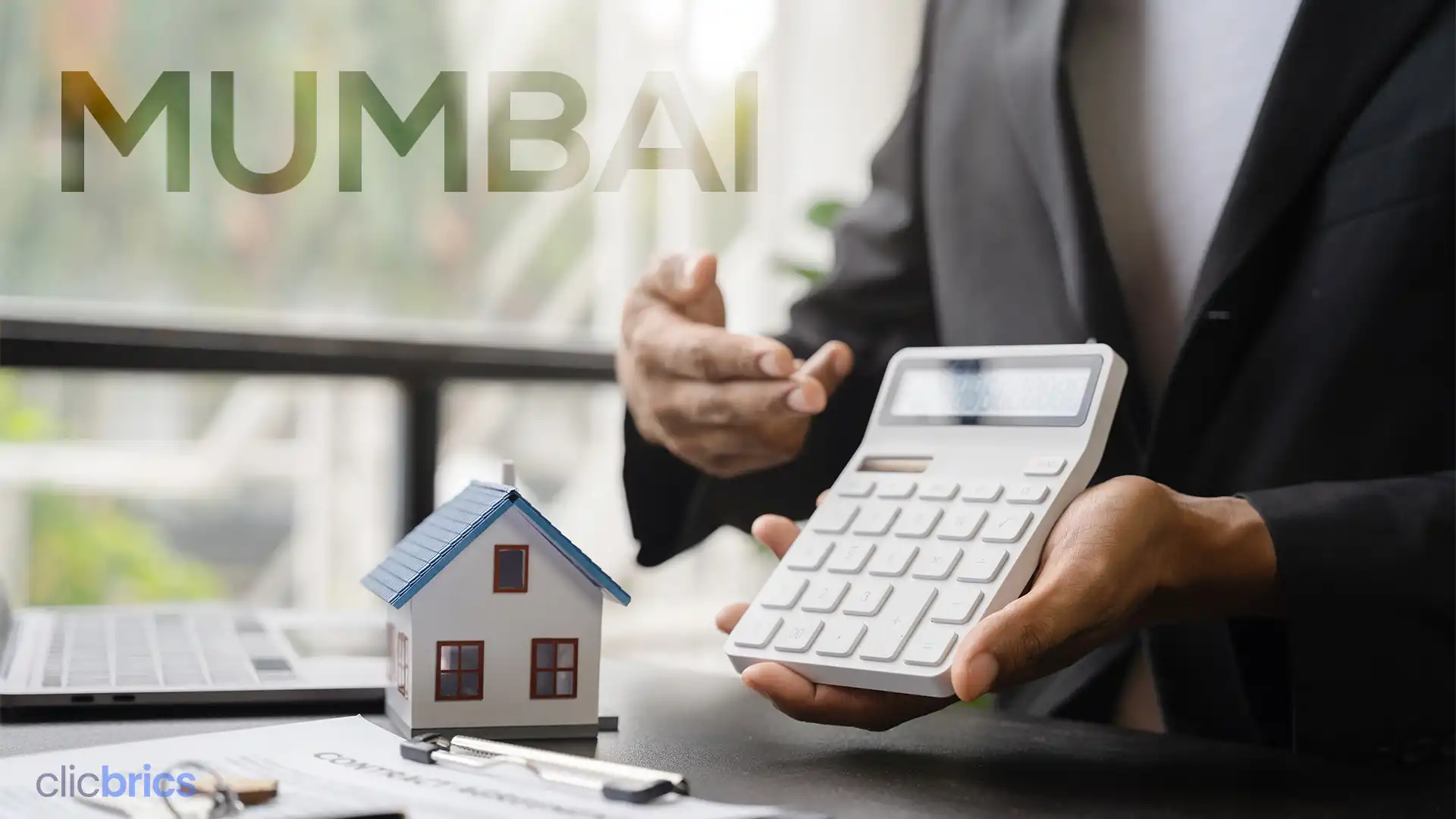 When accurately estimating a property's market value in Mumbai, Clicworth has to be your go-to tool. With its advanced algorithms and user-friendly interface, Clicworth (powered by Clicbrics) simplifies property valuation in Mumbai. 
You can obtain an instant and accurate valuation report by inputting key details such as the property's address and size. Clicworth's AI-powered tool considers various factors, including recent sales data and market trends, to provide reliable price estimations.
The Takeaway!
Understanding the factors that influence property value in Mumbai is vital for every home seeker. By considering factors such as location, infrastructure development, demand and supply dynamics, property price trends, and leveraging tools like Clicworth, you can confidently navigate the Mumbai property market. Remember, finding the perfect home is not just about the price—it's about finding a place that meets your needs, suits your budget and instills the confidence of buying a home you've always dreamt of!