The royal couple who welcomed their first child recently has been making headlines for another big move. Meghan and Harry had announced leaving Kensington Palace on November 2018. With their first born child Archie, the couple has moved to Frogmore Cottage to start a family. We have collected some interesting facts about their new address. Take a look:  Image Source - theprojectsworld.com
Frogmore Cottage located on the grounds of the Windsor Estate in Berkshire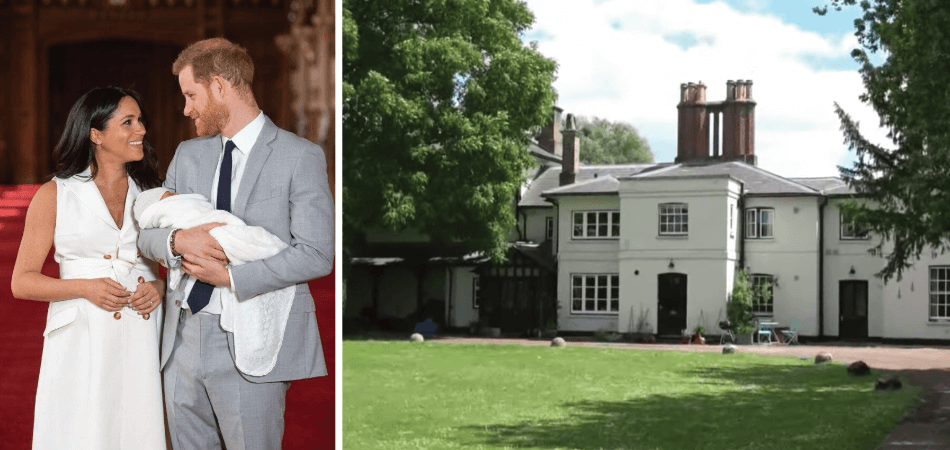 The Duke and Duchess of Sussex are living in a new royal home which is reportedly away from the hustle and bustle of London life. It is around 25 miles west of London. Frogmore House as a royal residence since 1792 recently underwent renovations which begun with converting separate staff quarters into a contemporary home for the couple who prefer privacy for raising their child.
Frogmore cottage with a man-made lake and beautiful gardens
The cottage has a man-made lake which in fact is treated as a royal burial ground where one can find the tomb of Queen Victoria and Prince Albert. Other exterior attractions of the estate include gardens which are a personal favourite of Queen Elizabeth II. She has decorated the gardens with over 4,000 trees and shrubs across the 35 acres of land.
Meghan and Harry's attachment with Windsor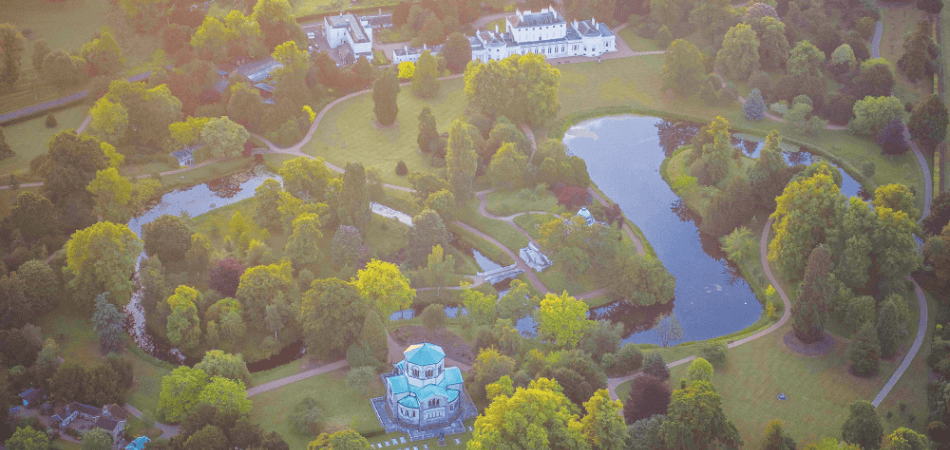 Windsor holds a special place for Meghan and Harry as the couple tied the knot at St. George's Chapel in Windsor Castle and later, their engagement photos were taken. Their new home Frogmore Cottage is a 10-bedroom cottage listed as a two-story, stucco-faced house sitting in the north corner on the grounds of the Windsor Estate. Image Source - usmagazine.com
Before and after conditions of the royal cottage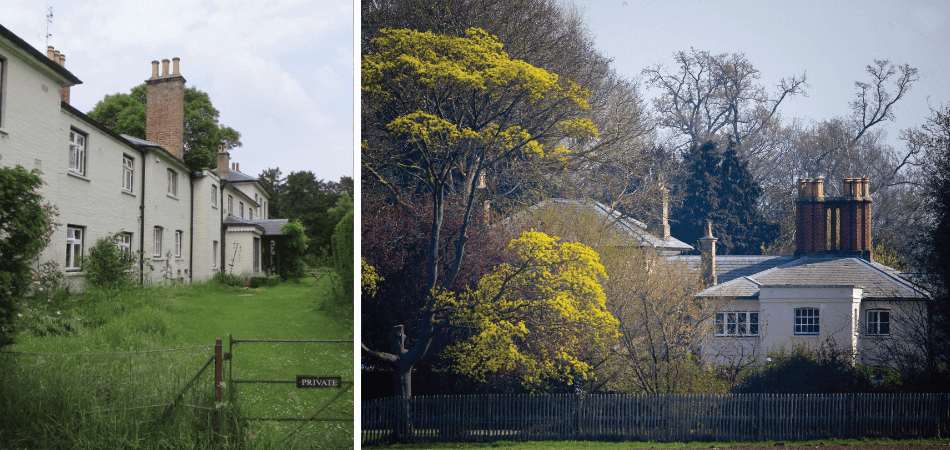 The Frogmore cottage was in not-so-good condition and had the presence of little security. The builders have accomplished their mission in giving it a serious and royal makeover, especially major landscaping on the grounds. The health-conscious lifestyle of the couple has an influence on the renovations as they have opted for non-toxic paint throughout the residence.
The renovated Frogmore cottage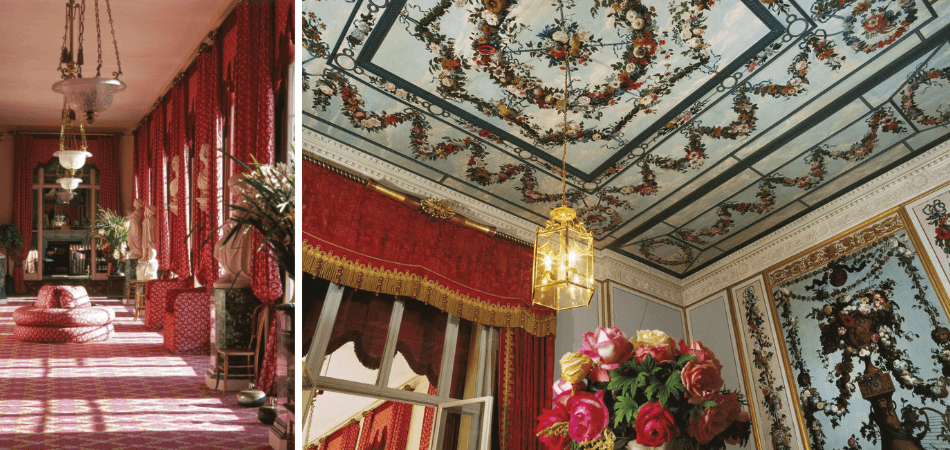 Meghan and Harry have given a combination of  California and English influences on the renovation of the interiors. The huge gourmet kitchen comes with an instalment of a custom dining room designed by Meghan. One can also find an eco-boiler and a floating spring floor for yoga sessions. The cottage also gets an additional organic vegetable garden as a special preference by the couple.
Amazing attractions of the cottage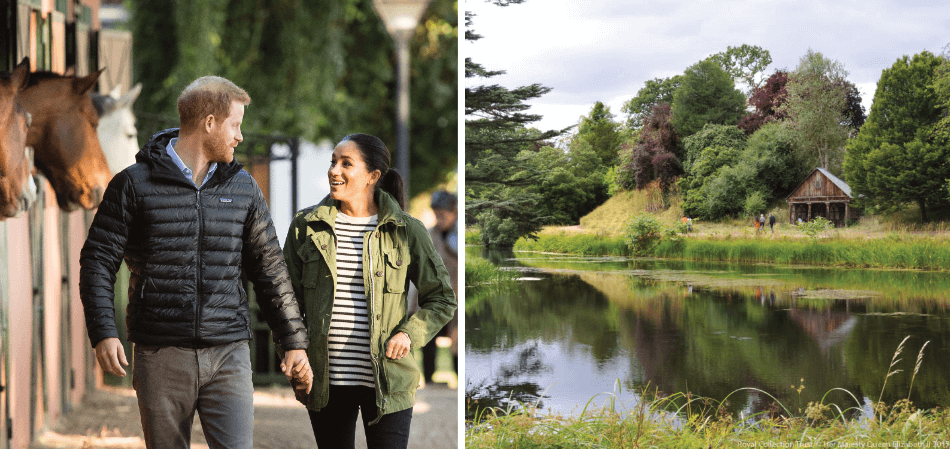 The lush green gardens and fields along with the man-made lake of the cottage will allow the couple, their baby and two dogs to roam around in endless acres of the estate. The High Street is just a walk away where local vendors sell daily needs ranging from vegetables to baby clothes as well as specialised pedigree Sussex herd beef available in the farm shop.