Diwali is undoubtedly one festival in India where the electric lights are used to the fullest to decorate our homes. The electric chain of small light bulbs beautifies the ambience of the house in no time. If you have been decorating your home traditionally with just one or two forms of lighting, go extensive this time. 
1. Light up the empty bottles in a true Diwali style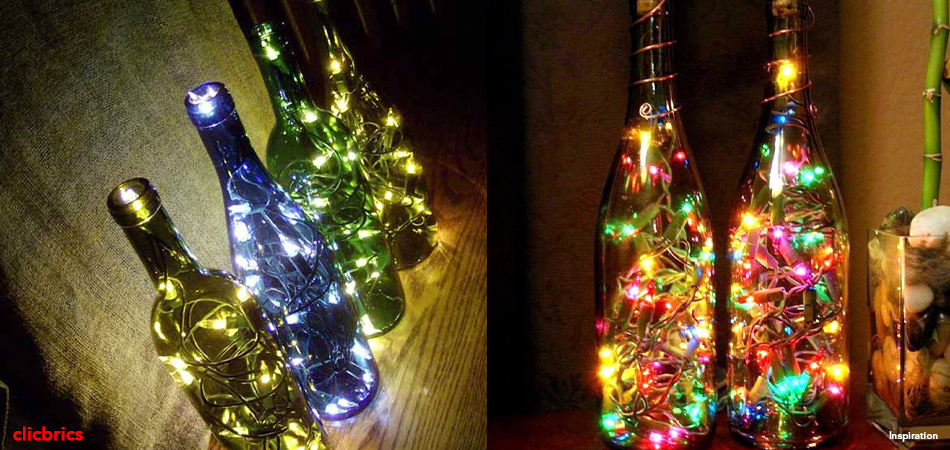 Give yourself a pat on the back if you have still not thrown away the empty bottles. Our first idea is about recycling the bottles as well as the string lights you are most probably having from the previous year celebration. Here, you need to think innovative by filling up the bottles with those string lights and see how amazing the final product would look. Why not gift them as well?
2. How about a watering can with lights flowing instead of water?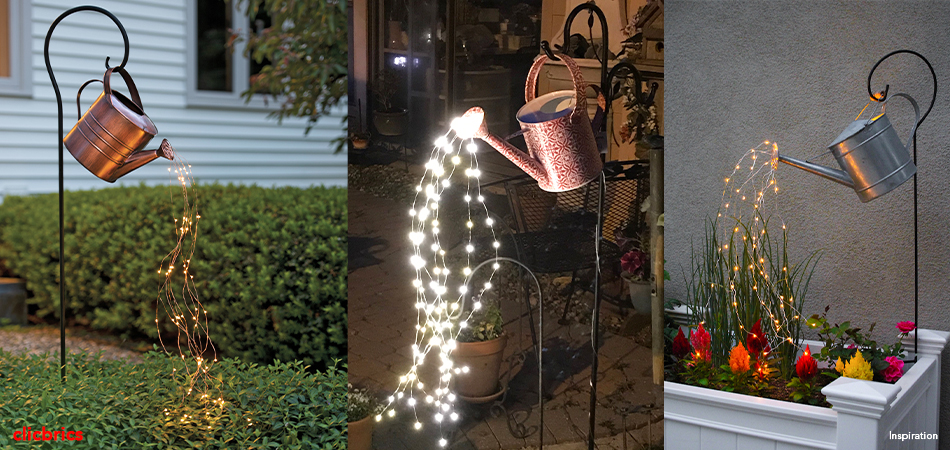 You use the watering can to shower water on flowers and plants throughout the year.  Give the can a decor twist during the festive days. Fill the showerhead holes with glowing string lights and see how a piece of your fantastic idea would catch the attention of all. Try this trick on hanging flower pots too.



3. There's a lot of bulb designs available in the market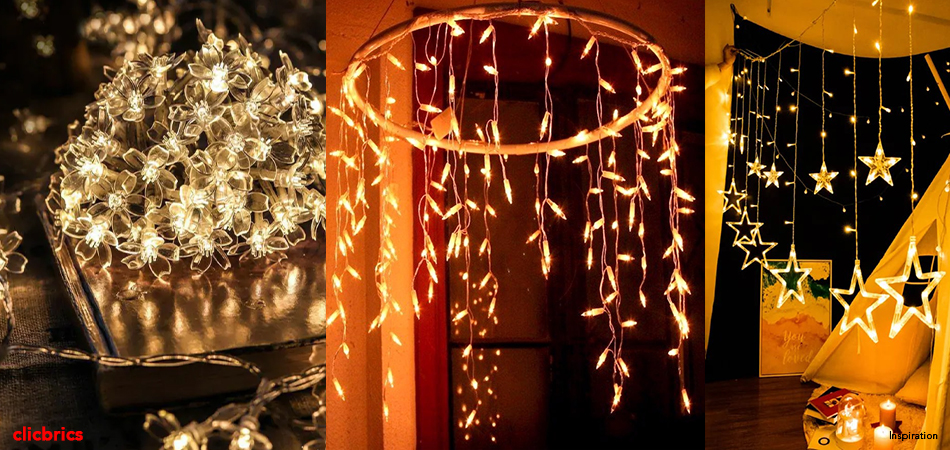 For so many years, you have been playing with different colours of the string lights while no exploration with the designs. At present, there are a variety of shapes, sizes, and designs of bulbs in the string lights offered by the creative sellers. Stars and flowers lighting will be an excellent choice to celebrate the magic of lights. We bet your home shall appear no less than a fairy land.
4. Say out loud, what are you celebrating?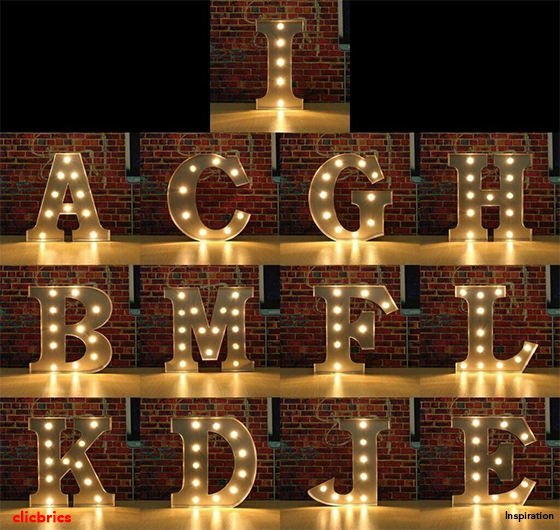 Besides the regular messaging and verbally wishing each other "Happy Diwali", how about expressing this time with your lighting decor? You can do it by buying the alphabet letter lights and arranging the letters as Happy Diwali. Place it at an ideal space of your home. Let your friends and family use the space as a perfect backdrop to click their Diwali-special selfies. Execute the ideas NOW.