Why leave your ceilings bland and boring when you can decorate them beautifully like any other home space. Follow our ideas and revamp your plain ceiling into a tastefully designed space. Give everyone a reason to look up to the ceiling and gaze in awe for a while.



1. Shower flowers on your ceiling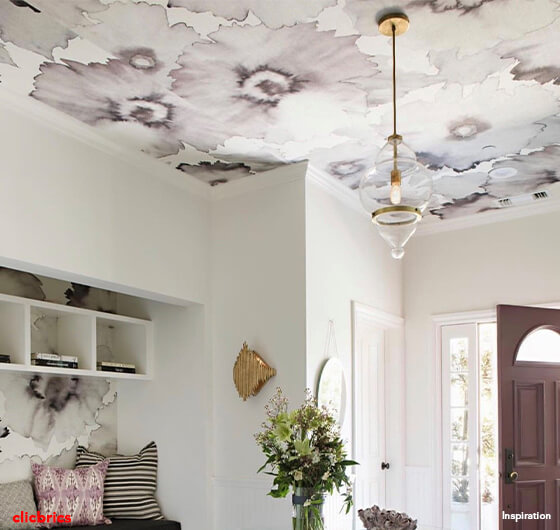 Beside your walls, you can use wallpapers on ceilings as well. Go for floral ceiling wallpaper if you wish to feel dreamy and fresh. Floral will also add a pretty personality to the entire room and clearly catch everybody's attention. Try going with the mild colours that will rightly brighten up the room and send soothing vibes.



2. Think of a wooden-style ceiling, and the choices are abundant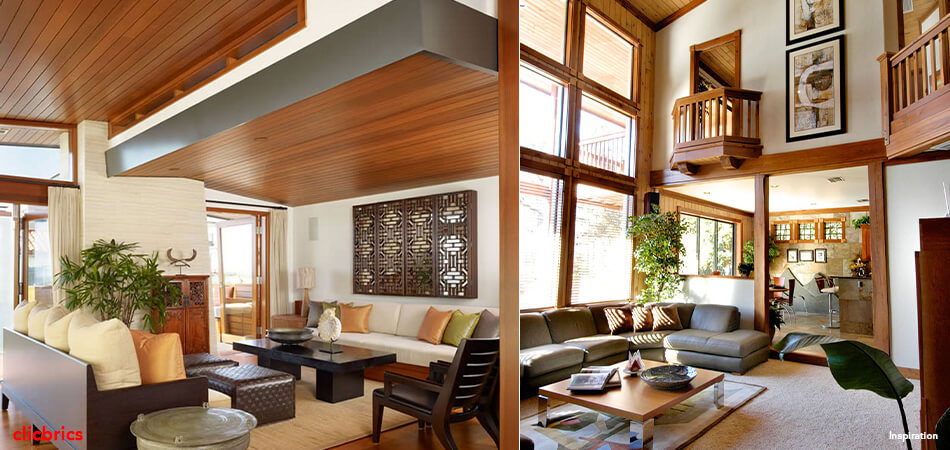 Being a natural element, wood has the quality of giving a warm and charming vibe instantly to wherever it is placed as a decor item. So, how could ceilings be left out? If you are the one who loves to fill the home with wooden warmth, design your ceiling space with the one.



3. Making ceiling spaces stunning with wooden designs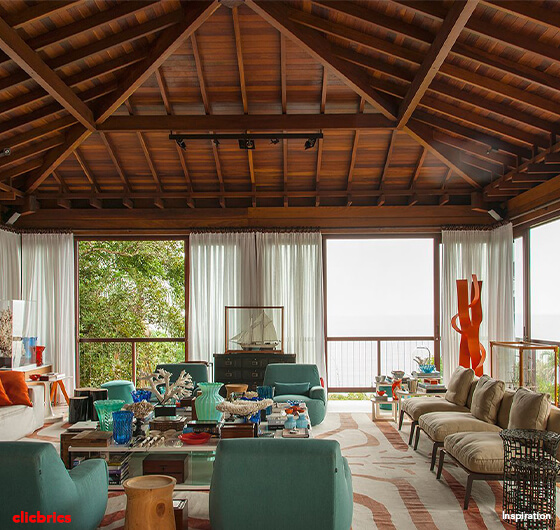 See how others are experimenting with wood for the ceilings. From industrial, and contemporary to contrast and country, every style works well. Timeless and vintage appeal are the most significant benefits that wooden ceilings acquire.



4. Go lavish with glass ceilings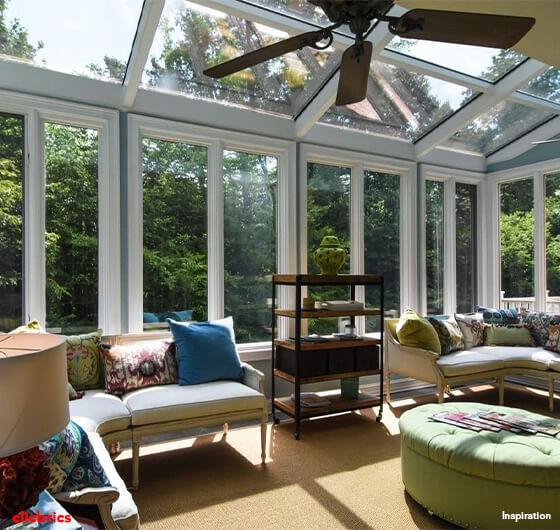 Not many of you have thought of installing glass on your ceiling earlier. If not tried yet, do it and see how luxurious your space would feel. Glass ceilings have the ability to let the maximum amount of natural light pass in your room. It also makes the room seem spacious and lets you connect with the outside world while staying indoors.



5. Experience the feeling of living under the stars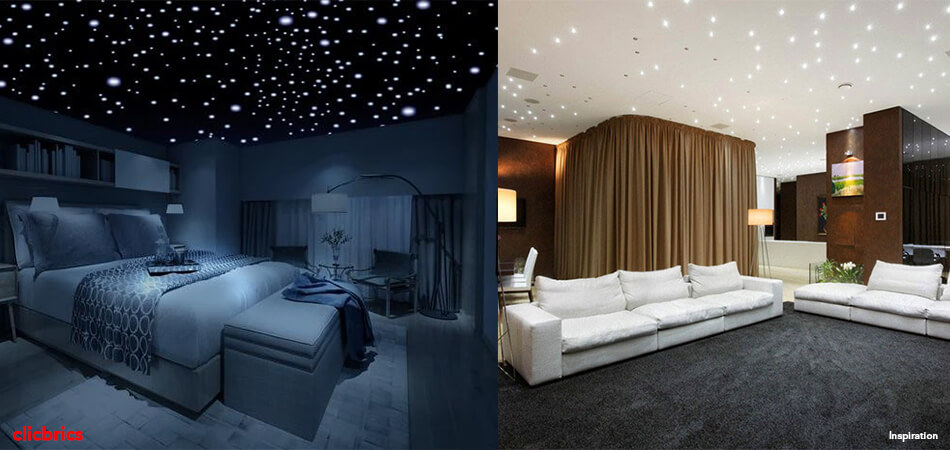 The starry sky has always been a piece of fantasy to all. How about having one at your home? You can either stick the star shapes or opt for fiber optic star ceiling kit to create the scene of sleeping under the stars. Such an idea works best for your kids' bedroom.
6. Stripes are a good idea for the ceiling decor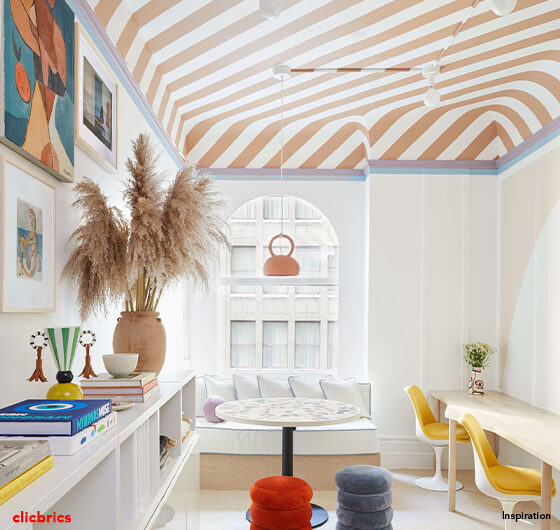 The idea of infusing stripes on your ceiling is to give a contemporary look. Depending on the type of space and for whose room you are designing striped ceilings, you can go from mild to bright coloured stripes. Also, take care of the compatibility of other decor items in the room.



7. If limited space is bothering you, shift your plants to the ceiling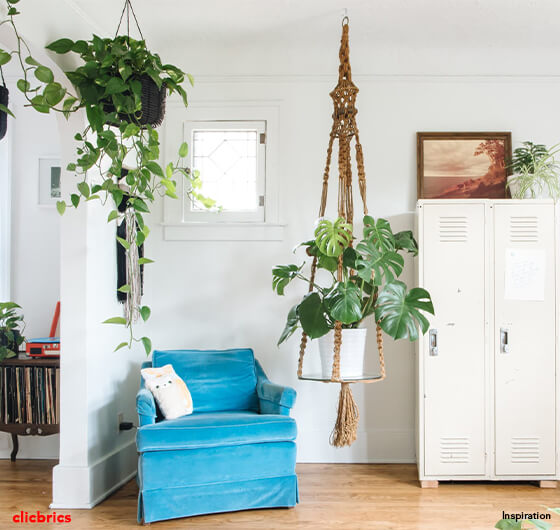 The air-purifying plants are usually kept in different corners of your home, but have you tried hanging them on the ceiling? Such an idea will not only create an exciting ceiling look but help you save space in your home. Plants that will grow and overflow from the pots look best for this purpose.