Eid, more commonly known as Ramadan, is around the corner. It is the festival of sharing love and happiness with your family, friends and loved ones. Everyone wants that their house should spark and look festive during the most joyous days in the Islamic calendar. This Eid, be creative and follow these ideas to decorate your house. Take a look!
Light Up The Home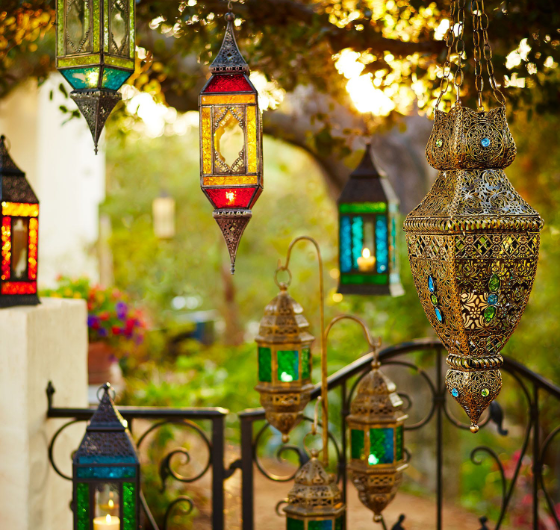 Eid brings brightness in life of the people. This pleasure should be reflected in your home as well. This dazzle up the outdoor of your house with pretty strings of lights. Place some ornamental lanterns or Moroccan lamps around your house to welcome Eid.
Decorate Rooms With Eid Balloons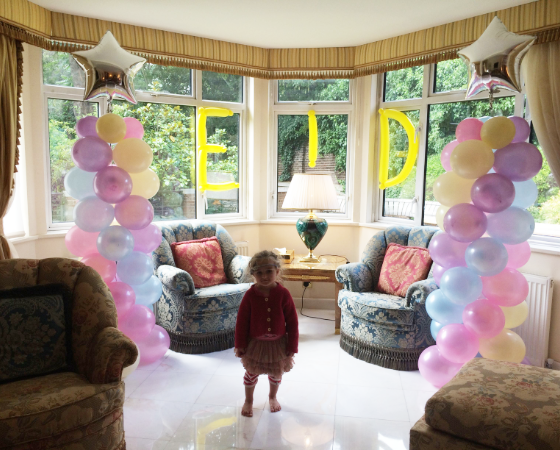 Get in the holiday spirit by decorating your house with Eid balloons. Fill each room with these Eid balloons and pack each balloon with little surprises like a secret stash of Eid money and treats. This will help make your home feel extra special on this joyful day.
Use The "Eid Mubarak" Wreath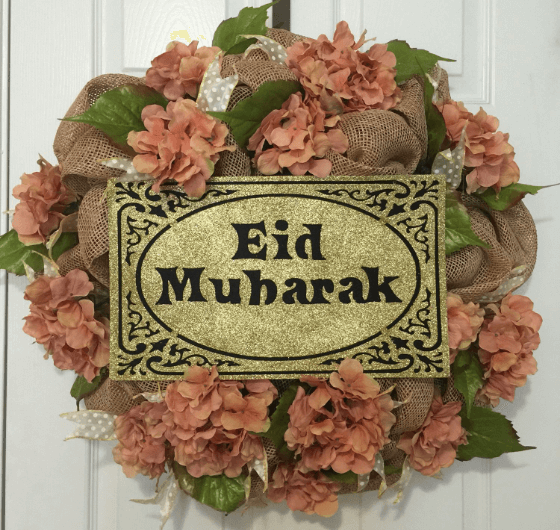 Welcome, all of your friends, family, and other guests with a special wreath. You can buy it from the shop or make a wreath. A common greeting during this joyous day is "Eid Mubarak", so you can put "Eid Mubarak" greeting on the wreath. Hang these wreaths on your entrance doors.
Bring The Festive Spirit With Traditional Rugs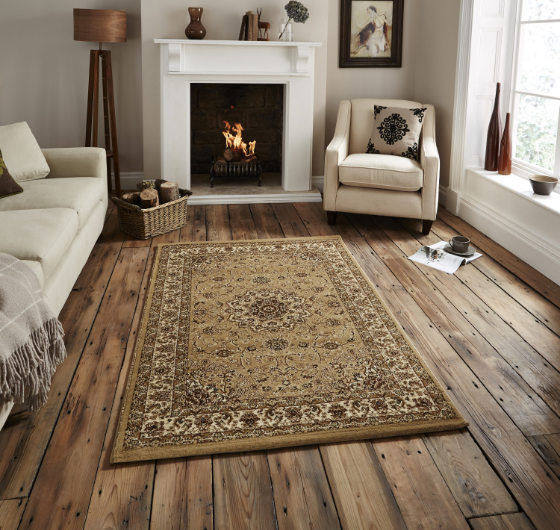 The Islamic culture is known for the beautiful and ornately designed rugs in the world. An elegant rug adds warmth and style to a home. You can use traditional rugs, such as" Musallah" which are commonly used during the festival of Eid. It will add warmth, divinity and style to your home

Table Settings to Sparkle Eid Celebration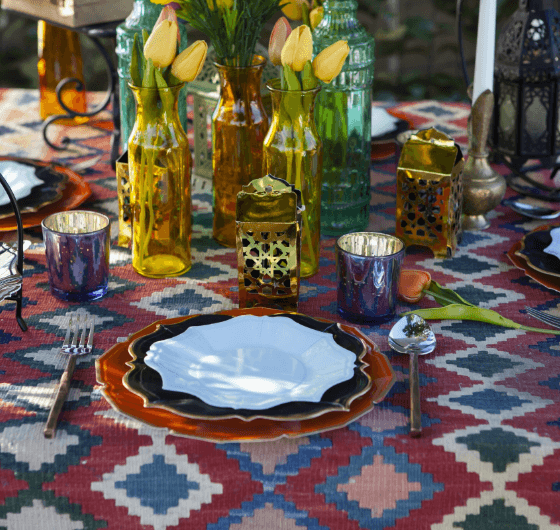 No Eid is complete without a delicious spread of food. Thus one of the most important parts of Eid decoration is to arrange your dining table as you will be preparing plenty of food. By presenting the food in a stylish manner, you will definitely make an impression on your guests. You can use clay vessels if you want to give a traditional touch.