Whether you are renovating your old bathroom or constructing a new one, don't forget bathroom mirrors. These mirrors are considered as one of the most important design elements for a bathroom of any size. So, why settle for a plain bathroom mirror when you can have a stylish mirror that matches your decor instead? Consider these bathroom mirror ideas when designing your bathroom design:

Mosaic Mirrors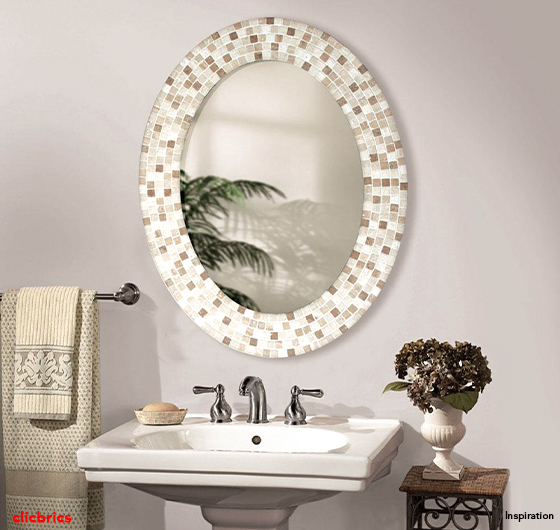 Stop using the usual metal frame for your bathroom mirror and instead try mirror mosaics as your mirror frame. Small bits of mirror mosaic pieces placed creatively along the sides of your bathroom mirror will create a stylish and creative look. Add modern lighting and you can turn a simple mirror into an eye-catching statement piece.

Antique Mirrors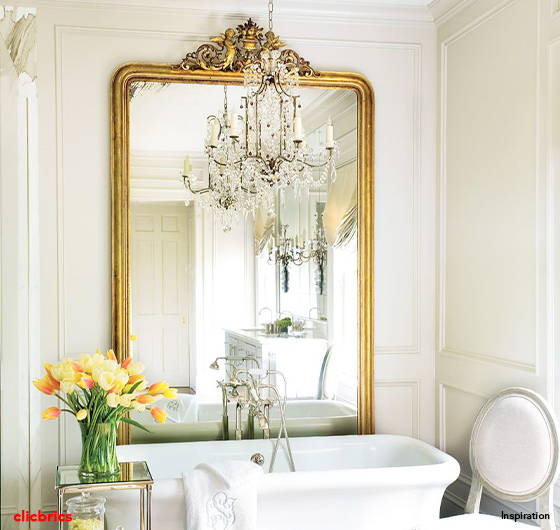 Mirrors have been a magnificent focal piece of elegance in household bathrooms since the 19th Century. Then why not use a vintage or antique mirror that's full of history and charm? If your bathroom is designed in a classic bathroom theme, this ornately carved mirror is a perfect design for your mirror. This ornately carved mirror will look like it's worth hundreds of dollars.

Irregular Mirror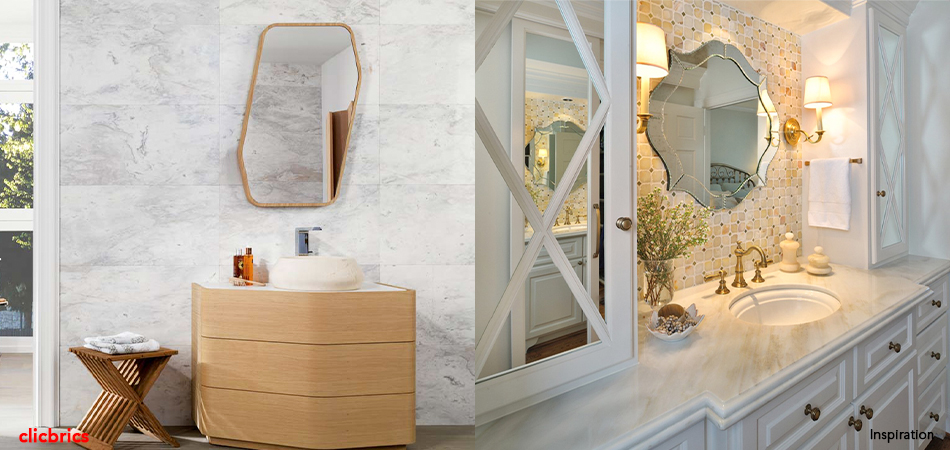 These days, irregularly-shaped mirrors are very popular, especially in modern-style and boho-style bathrooms. Irregular bathroom mirrors are a perfect way to add a ton of design game to the walls. These irregular mirror designs will look great whether your bathroom is traditional or modern. And it's far from boring!

Multiple Mirrors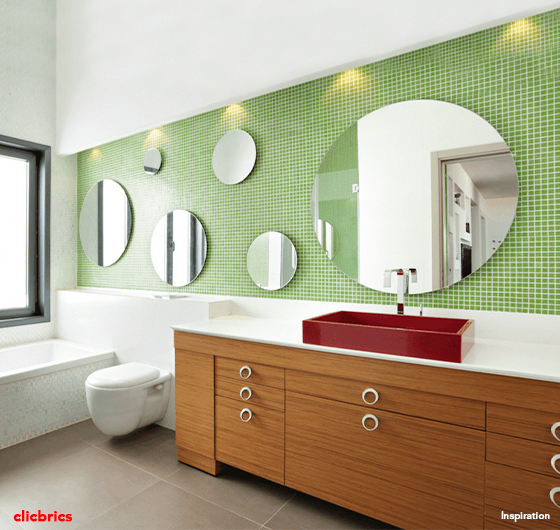 Why use a single large mirror when you could use multiple mirrors in your bathroom? This will can tie the look of a bathroom together while adding depth and style. A large bathroom mirror could be replaced with three or four mirrors arranged to fill the exact same space.

A Mirrored Cabinet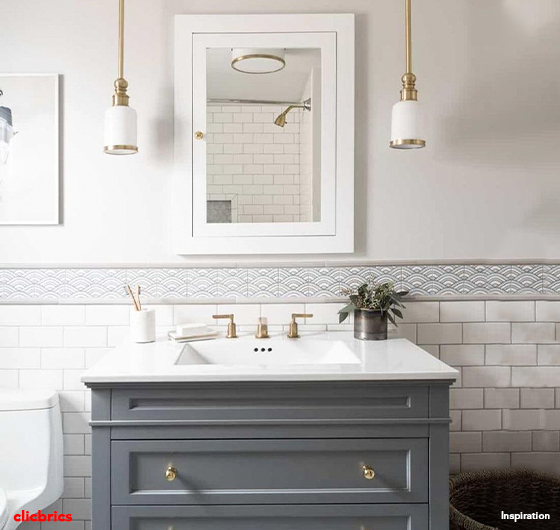 If you don't have enough space in the bathroom, a mirrored cabinet will make things a lot easier. A mirrored cabinet will not only save space in your bathroom but also improve the appearance of your boring bathroom.