Are you serious about giving your bedroom a bright, fresh look? When it comes to the bedroom, you can choose light shades of colour like white colour that instantly add a soft touch to your restful room. A lick of white paint can change the ambiance of a bedroom without doing much. Take a look at our top white bedroom decorating ideas to create your own white kingdom.
Choose A Scandi Style For Peace And Tranquillity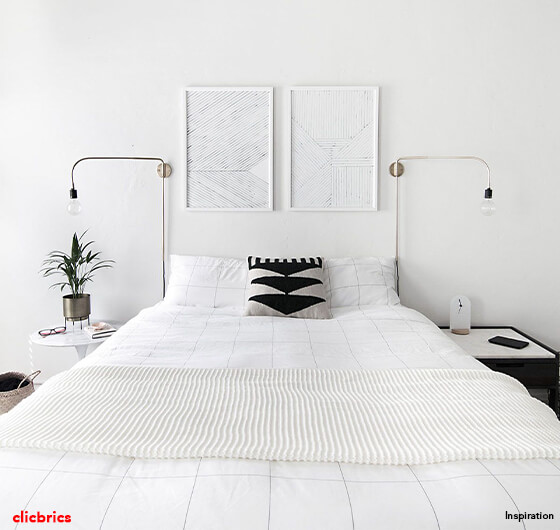 Scandinavian bedrooms are one of the most relaxing spaces you can find. The Scandis usually have minimal amounts of colour. Minimal clutter, natural light, white wall panelling and luxurious bed layered with cushions and pillows. It can be a great option for a bedroom if you really can maintain it.



Add Calming Colour Wallpaper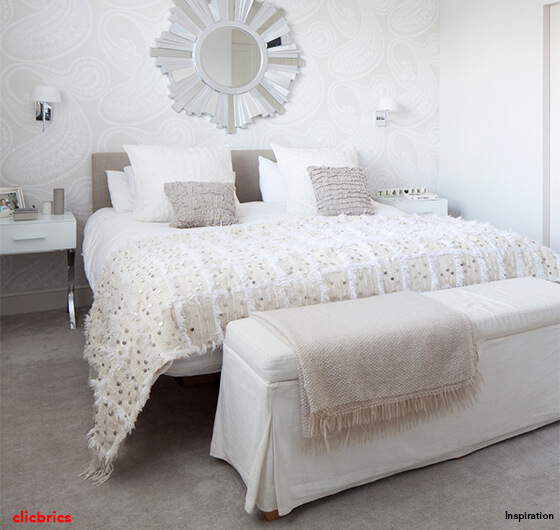 If you're looking for white bedroom ideas, a feature wall with subtle wallpaper can be the winning ingredient. Your bedroom is one such place where you relax after a hectic day, so choosing the right design is important in dictating the mood you want to create. Give pace to all white scheme by using calming colour wallpaper.
Suit-Up With White Mirrors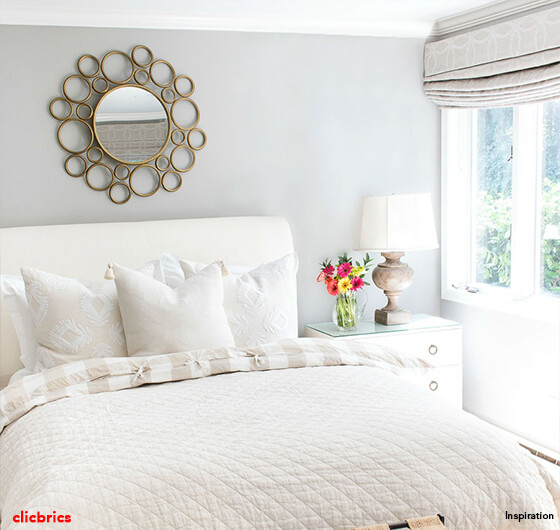 Mirrors aren't just used for a decorative element in an interior but also they can be used for making a space feel brighter and larger. Place a vintage mirror above your bed to help make the room feel brighter and larger.



Elevate Your Bedroom With A Stylish Headboard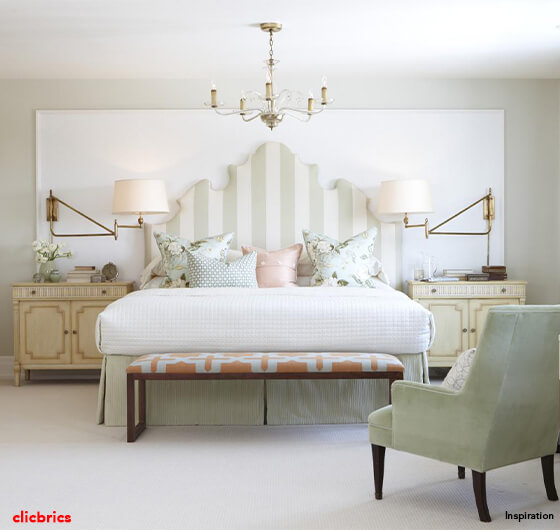 When it comes to decorating your white bedroom, a medley of soft colors, new throw pillows, soft linens and window dressings work wonders for transforming a space. But it's the statement-making headboard that can hold it all together. Choose a stylish wooden headboard which can make a bedroom a little more cozy.
Make It Bigger With Stripes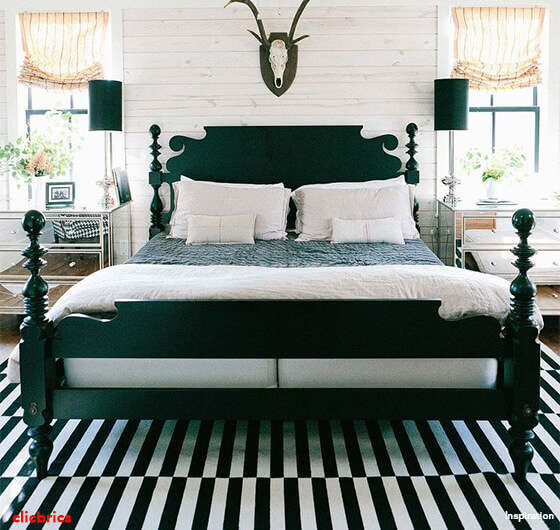 If you don't have enough space in your white bedroom for a piece of large furniture or a statement piece, you can use a bright striped area rug. Yes, it can make all the difference when it comes to add a little bit of brightness. A striped area rug gives the bedroom a larger look while corresponding with the color scheme.