Table of Content:
Are you considering renovating the flooring in your home? The cost of installing new flooring has become quite high in recent times. However, if you're looking for a more budget-friendly option, you might want to consider exploring cement-based floor designs. Cement is widely utilised in various construction trades and serves as a crucial binding substance in building construction.
We've compiled a list of cement floor design ideas that might compel you to give it a try. But first things first, let's find out if a floor design with cement is something you would like or not!
Is Cement Floor Design For You?
A cement floor design is for you if:
You want low-maintenance and durable flooring that withstands spills and heavy foot traffic
You want to update your home's flooring in a budget-friendly way without sacrificing quality or style

You are looking for a versatile flooring option that you can customise with a range of colours, patterns and finishes

You prefer an eco-friendly and sustainable flooring option
Keep Reading: 8 Types of Cement in Construction: Common Uses, Grades
7 Unique Cement Floor Design Ideas
Here are some of the striking cement floor design ideas you can try for your home. Read further to know about them. 
1. Acid-Stained Concrete Floor Design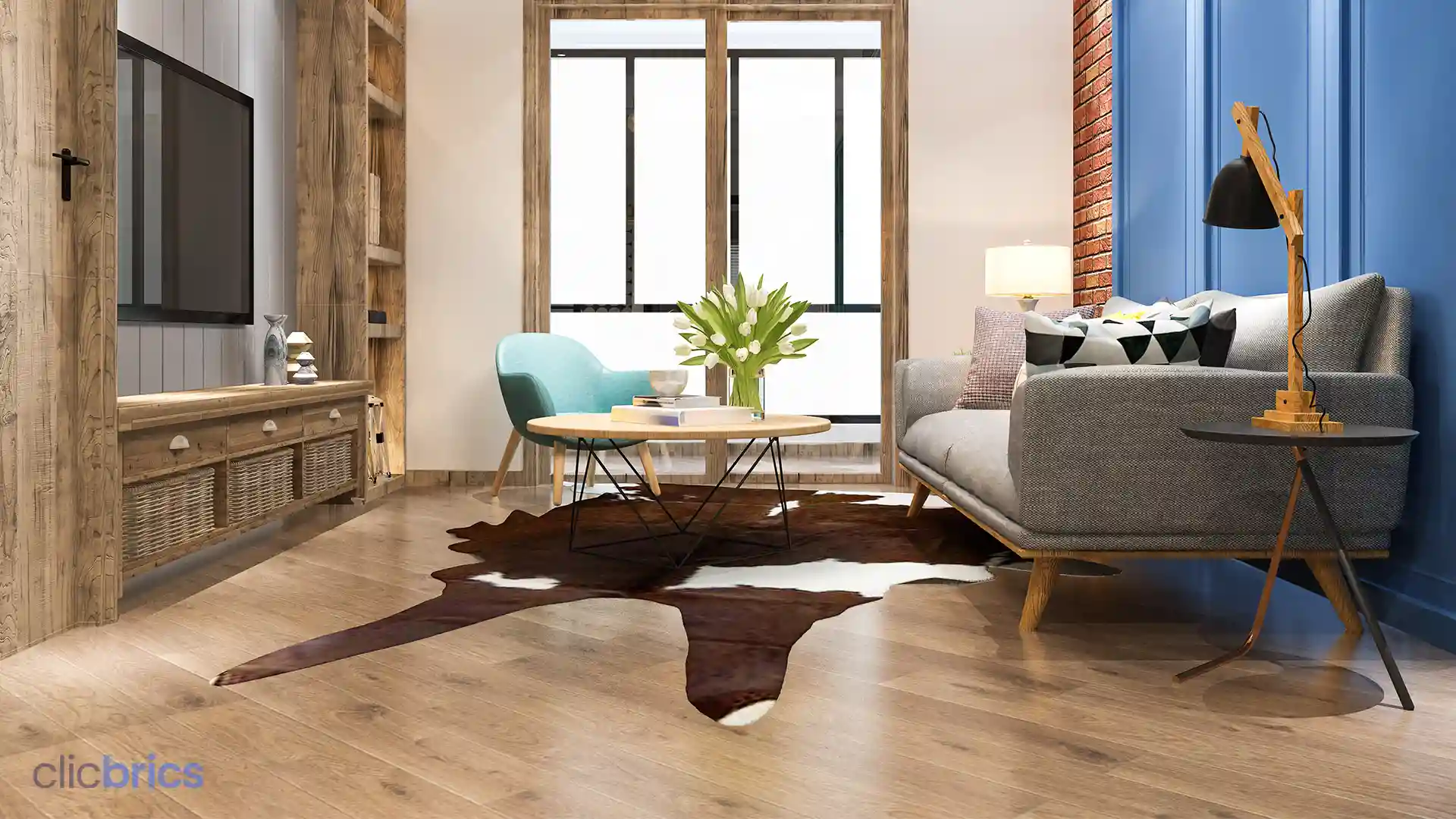 Source - Direct Colors
You can add elegance to your space with acid-stained cement floors. The surface is treated with acid to create a unique marbled effect with colour variations in this process and is perfect if you want an earthy and natural-looking floor design. 
Here are a few benefits of this cement floor design:
It looks beautiful and elegant
It does not wear out and makes the surface UV resistant too
It does not peel, chip or fade, and if stained effectively, it can remain unaffected by water too
With this cement floor design, you can pick from earthy tones like brown, terracotta, tan, and soft blue-green.
You can transform it to create a more polished or refined texture, look, or feel
It is almost impossible for allergens and pathogens to penetrate this floor design
It is cost-effective and future-proof, as you will not incur expenses later due to damage.
2. Metallic Epoxy Coatings On Floor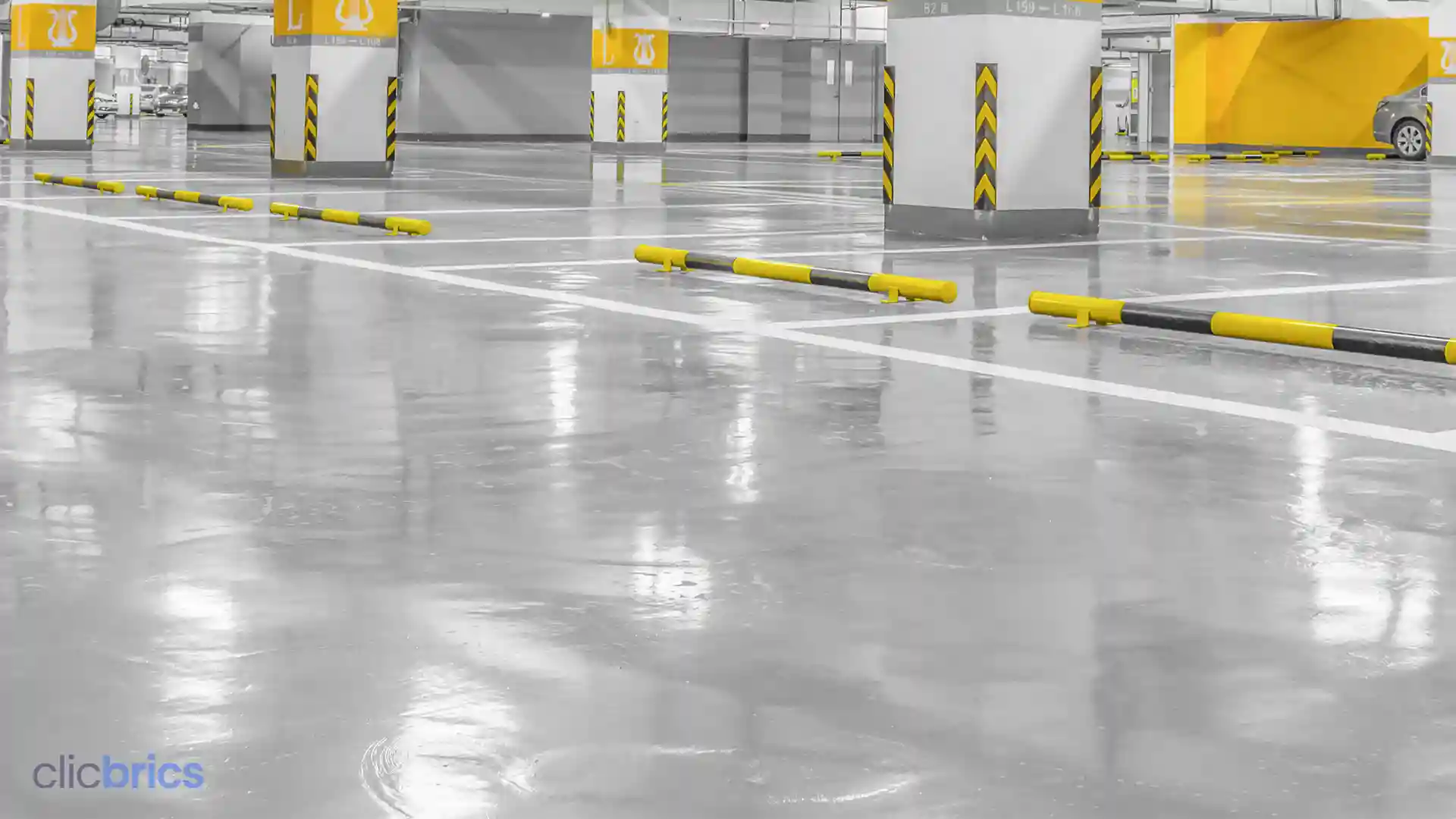 Source - Dreamcoat Flooring
Old and worn-out floors can be an eyesore. So, if you want to give your home's flooring a modern and sleek look, you can try this cement farsh design with metallic epoxy coatings. The epoxy gives it a high-gloss finish. Hence, this flooring is easy to clean and durable. 
You can customise these coatings with many patterns and colours that match your decor. Here's why you can opt for this floor design with cement:
It is resilient and resistant. Hence, it does not crack or wrinkle
It is tough and resists most chemicals, heat and fluids
You can create a unique design due using various installation techniques
It can last several decades
It is safe and looks artistic
3. Patterned Stamped Concrete Floor Design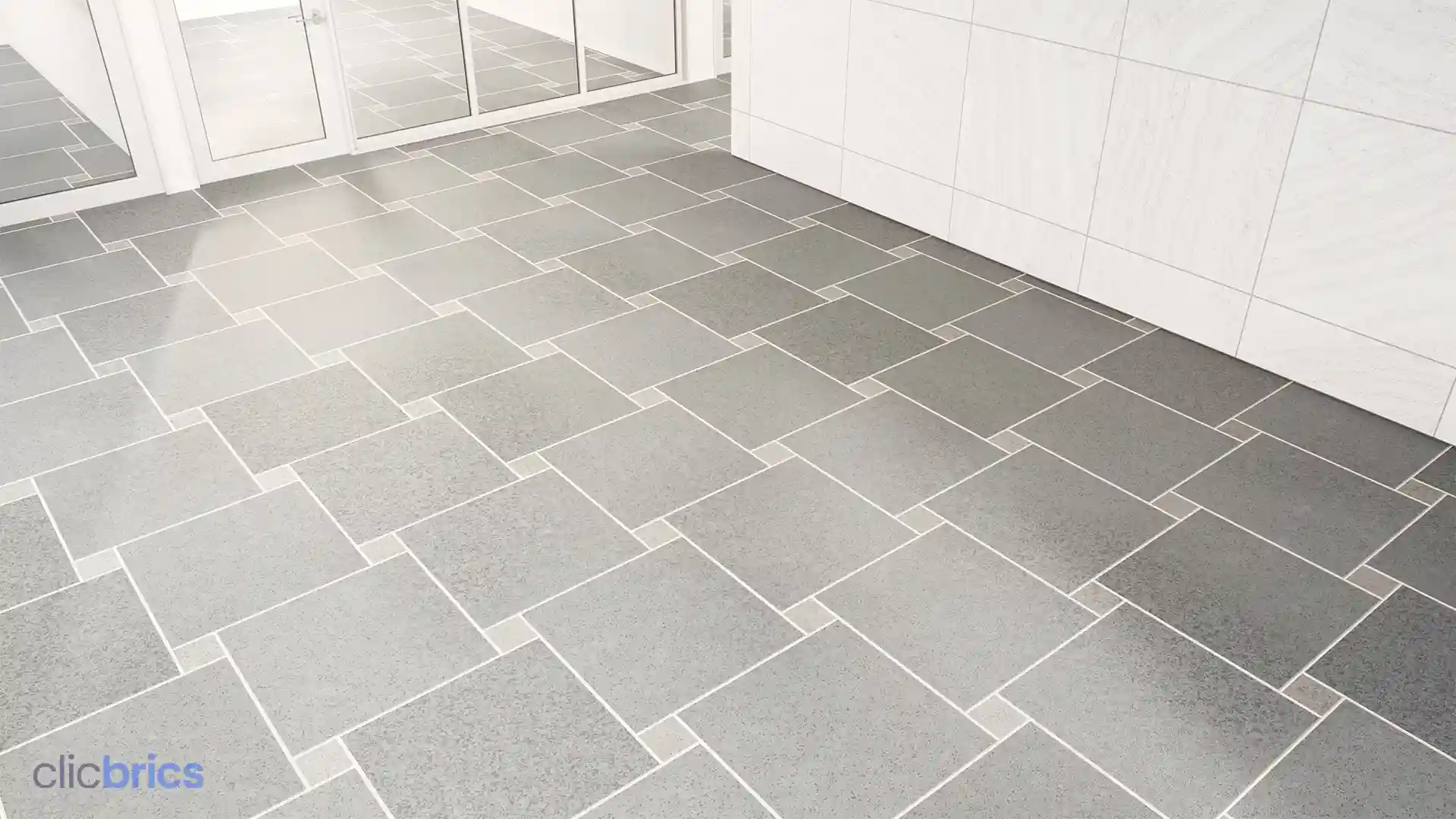 This type of floor design creates the look of natural wood or stone. It makes a great option for outdoor cement floor design for outdoor spaces like a walkway or a patio. You can also customise it with patterns and colours you like. 
Here are a few benefits of using this cement floor design:
There are better design possibilities for this flooring design as you choose from many colours and pattern options.
It is durable and lasts long, as it can hold heavy foot traffic and furniture. 
It is easy to install and customise
It does not require too much maintenance.
It is less labour-intensive during installation.
It is economical and gives you a new custom look without paying a high price.
It enhances your home's curb appeal.
4. Terrazzo Floor Design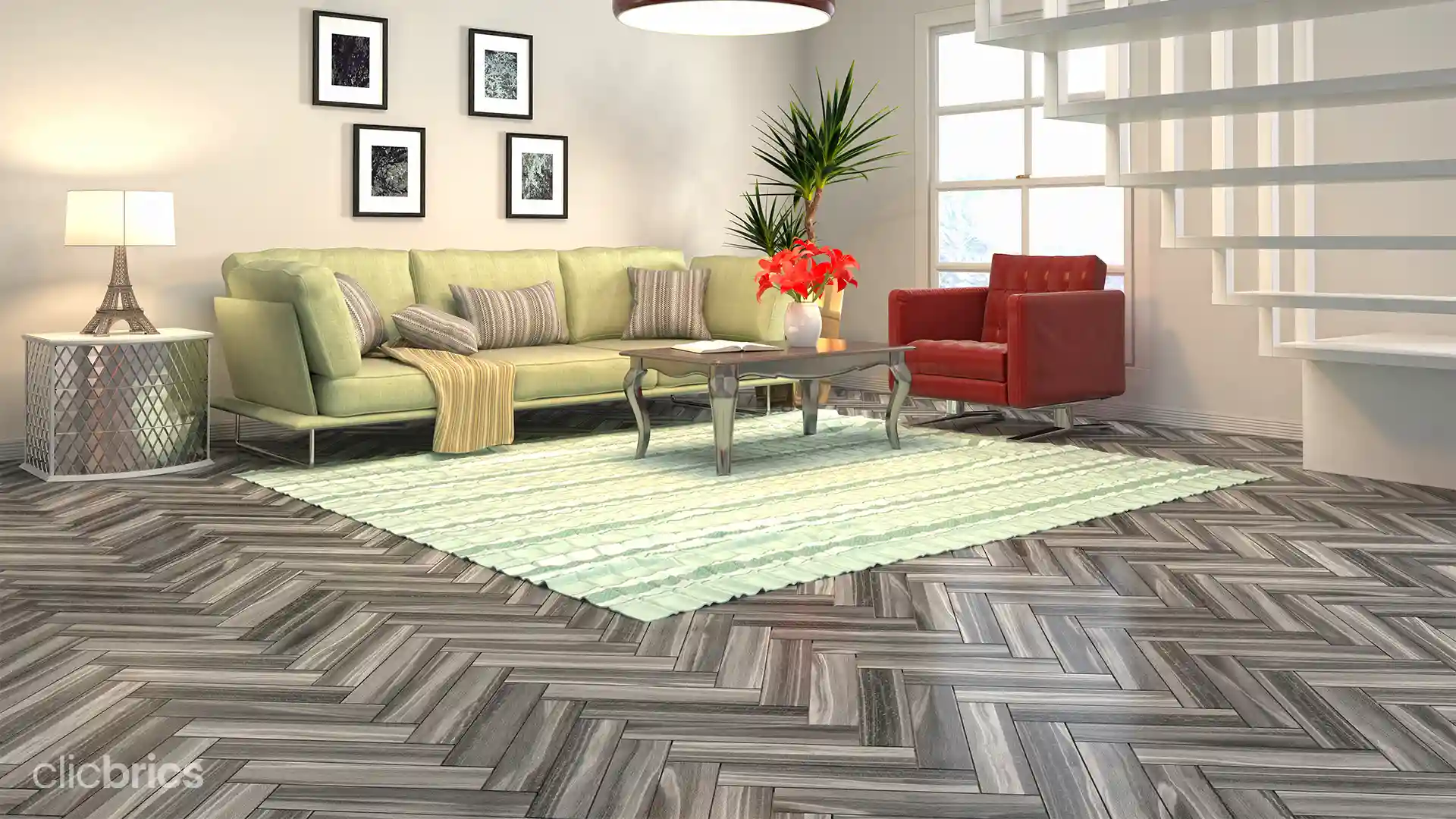 You can opt for terrazzo flooring to create a luxurious and unique look with a cement floor design. It is for you if you want a high-end finish in your home without burning a hole in your pocket. These are an ideal choice for your kitchen or entryways. 
Here are a few benefits of this painted floor cement design:
Its lifespan is longer than that of a building
It is durable and inexpensive to create
It looks good in areas that receive sunlight 
The colours of this cement farsh design are well accentuated 
This flooring design can be customised as per your need
It is easy to maintain and resists cracking
Suggested Read: What Is The Difference Between Mosaic & Terrazzo Flooring?
5. Floor Design With Textured Overlay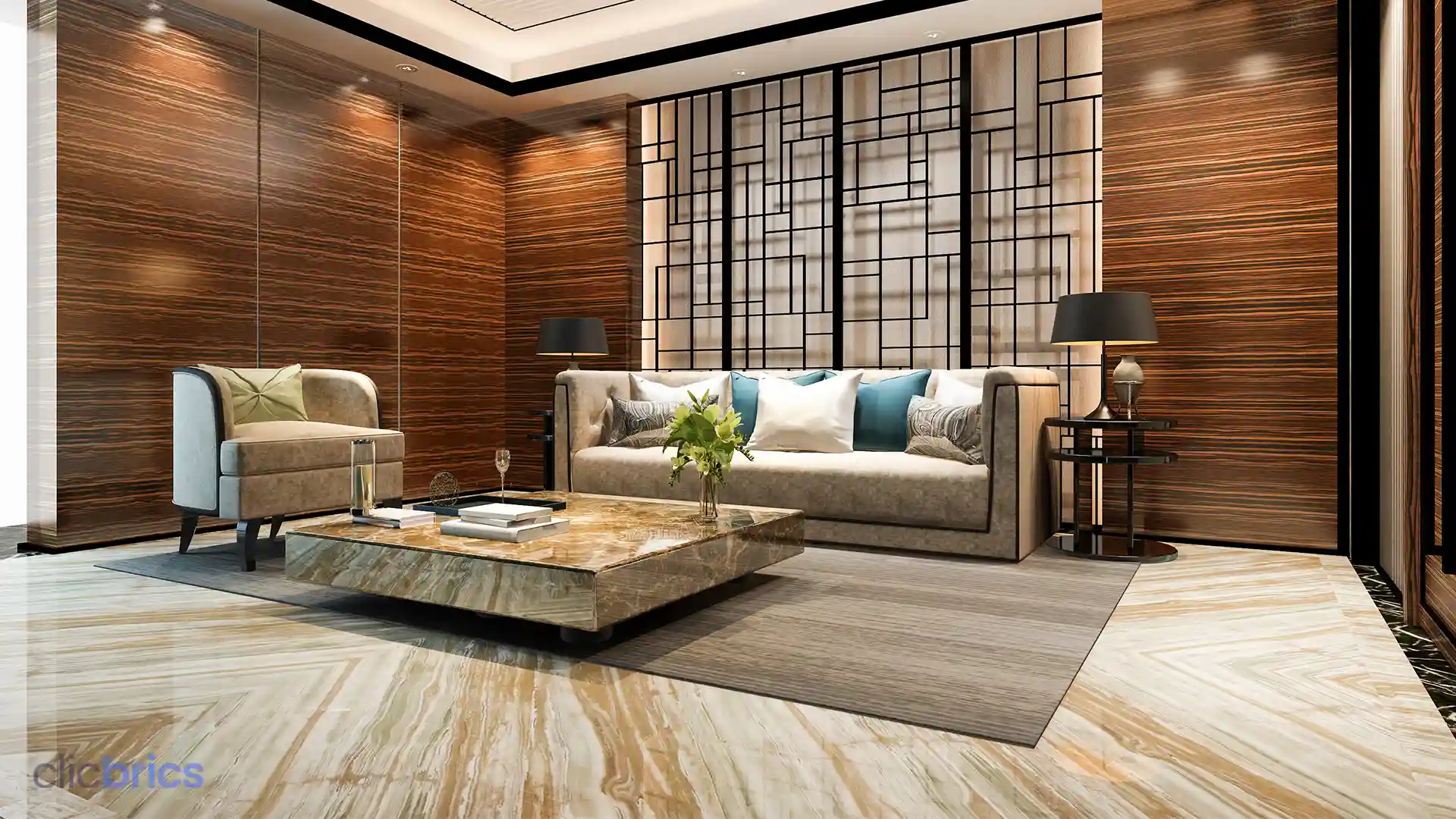 This cement floor design adds texture to your cement floors. It is a perfect option to add dimension or depth to your space. You can customise the overlay with any texture and colour that matches your decor. You can also use it as an outdoor cement floor design. 
Here are the benefits of this floor design:
It looks beautiful and elegant 
It is more economical than laying hardwood floors
It resists damage due to heavy equipment or stains
6. White Cement Floor Design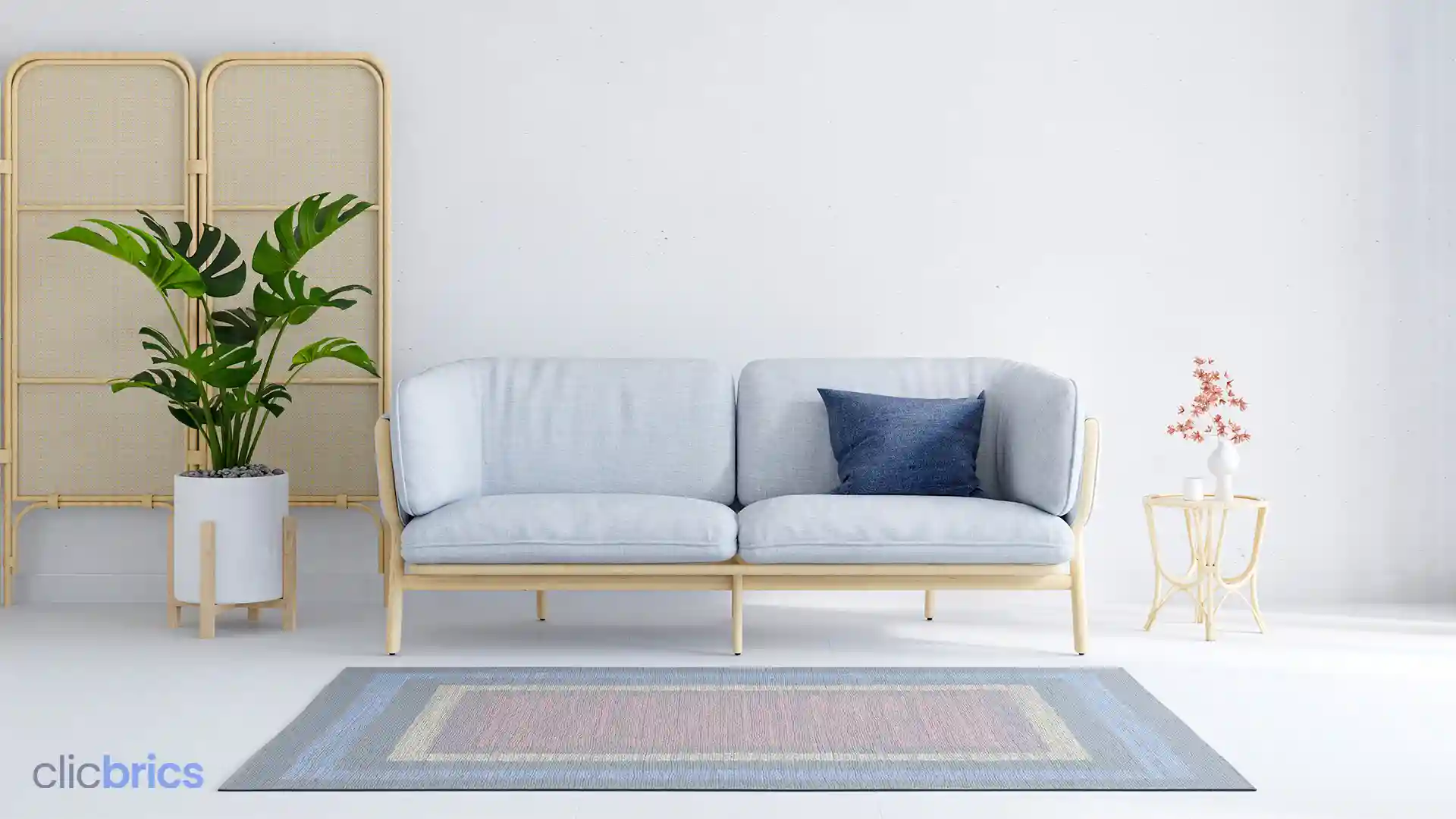 A white cement floor design is perfect to make your home look minimalistic. You can pair it with a range of decor styles. You can also experiment with various patterns and textures to form a subtle geometric design on the floor. 
Here are a few benefits of this floor design:
It makes your home look brighter
It is durable and can withstand high temperatures
It is naturally waterproof
Keep Reading: 5 Handpicked Granite Flooring Designs For Your Home
7. Concrete Dye Floor Design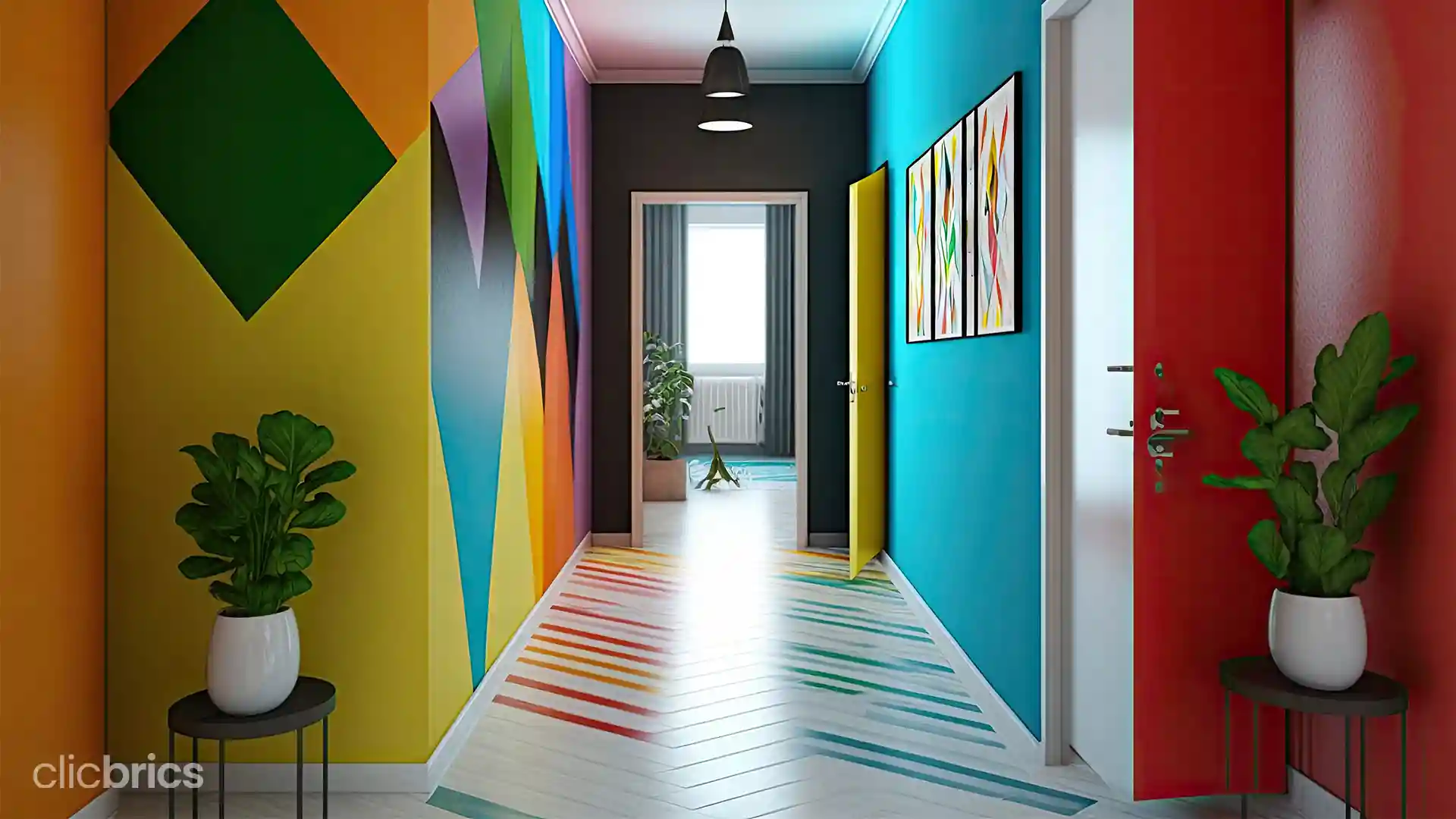 You can add vibrant colours with concrete dye using this floor cement colour design. It is perfect to make your space look bold and eye-catching. You can customise your floor design with different colours of dye. 
You can even try multiple colours if you want to make a statement. Here are a few benefits of this cement floor design:
It is resistant to fading and does not peel off with time
It is highly versatile and can complement your decor well
It is environment friendly
Conclusion
We hope this blog gives you some great ideas for incorporating a stunning cement floor design for your home that can add personality to your home. So, do not hesitate to try something new because there are endless possibilities of elevating your home's look with these designs.