Every year, Ganesh Chaturthi is celebrated in every part of India, but no other state can match the grandness of Maharashtra towards this festival. Maharashtra's entire population show their highest form of devotion in celebrating the 10-days long festival. B-town celebrities equally show their zeal in honouring Lord Ganesha's birth. Let's find out who all decorated their Lord Ganesha the best.
1. Sonali Bendre back to her home celebrating Ganesh Chaturthi - happy and healthy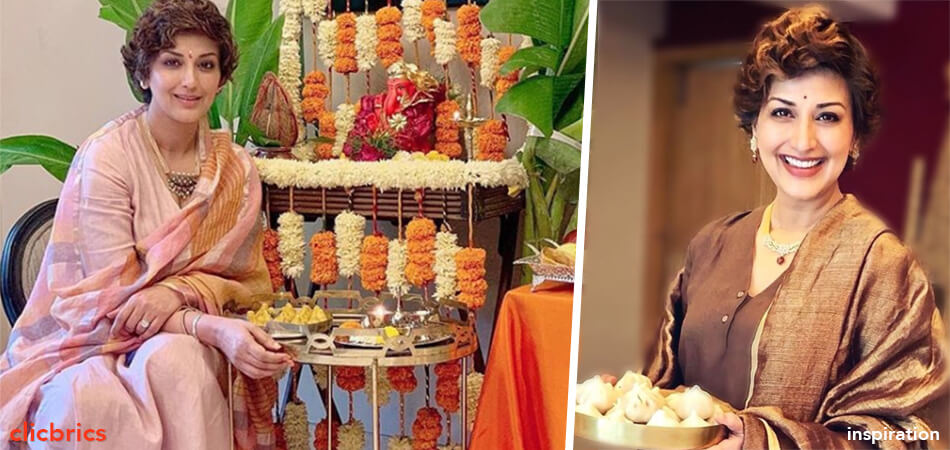 Sonali Bendre is first on the list this year as her fans are delighted and inspired by her recent recovery from Cancer. Last year, she was undergoing treatment in New York and missed the celebration. She expressed her joy in social media, "I'm so glad to be back this year, healthier and stronger, celebrating with my family. I truly believe if there's faith, it reflects more on the inside.."
2. Dia Mirza's eco-friendly celebration of Ganesh Chaturthi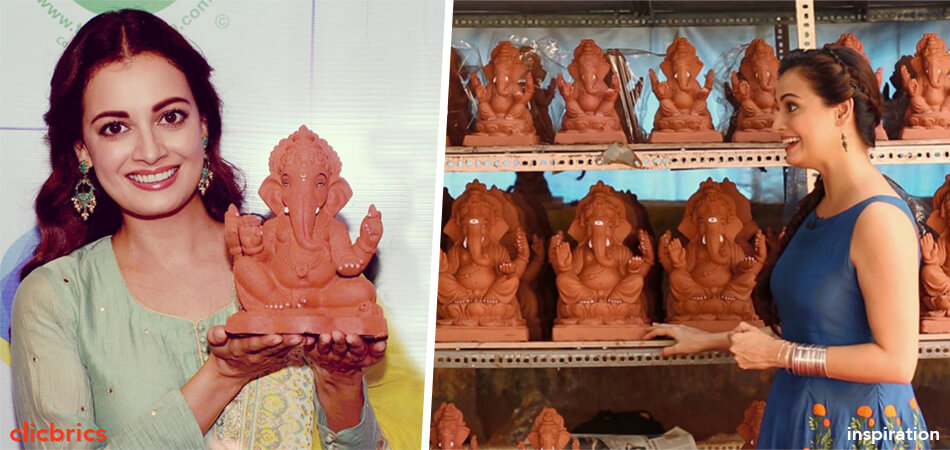 Dia Mirza is one celebrity who has been actively supporting and contributing to global issues such as climate change and environmental degradation. With the same concern, she brought a clay-made Ganesha idol, also denoting the birth cycle of the God who was created from clay/earth. She highlighted the eco-friendly quality of such idols which will not harm the sea creatures after Visarjan.
3. Shilpa Shetty's yellow decor for Ganesh Chaturthi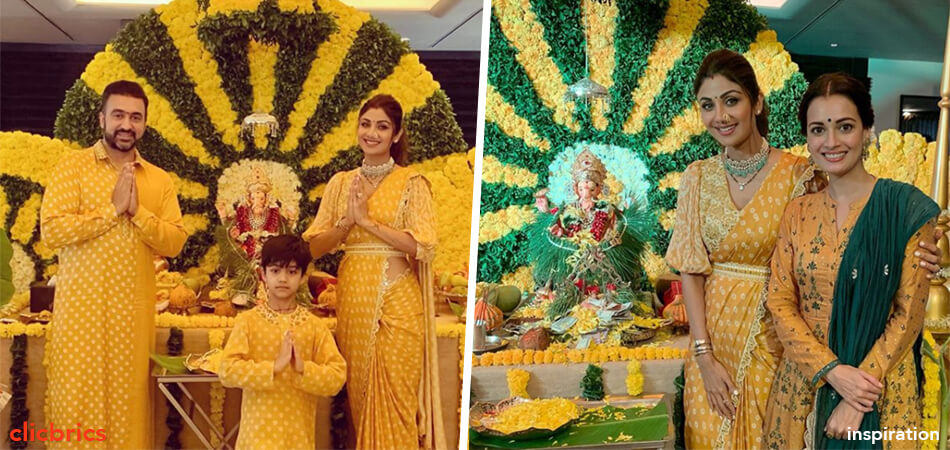 Celebrating the festival with high spirits was also seen at Shilpa Shetty's home. She, along with her husband Raj Kundra and son Viaan matched their outfits with the yellow decor of Lord Ganesha. While expressing her concern towards Mother Earth on Instagram, she shared with her fans to have brought eco-friendly idol. Dia Mirza paid a visit to their home later and appreciated the initiative.



4. Vivek Oberoi joined the list of B-town celebrities welcoming Bappa home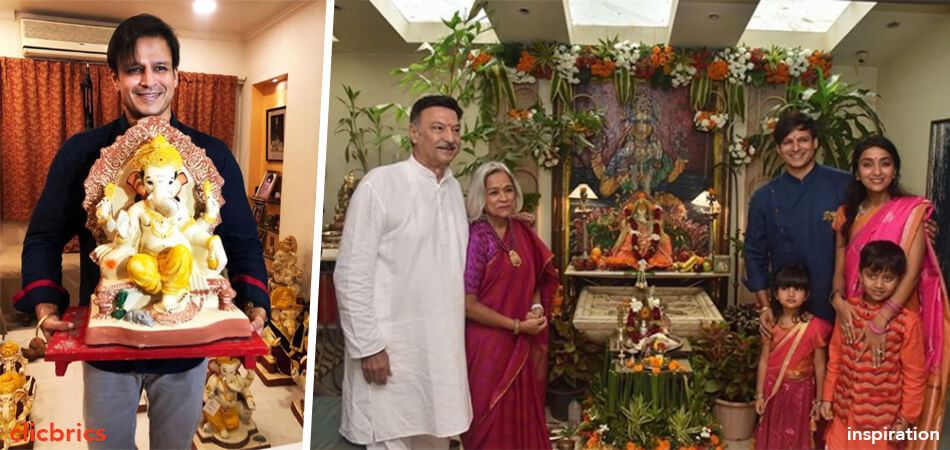 Vivek Oberoi's picture of holding a Lord Ganesha idol went viral. The picture hinted the grand preparation of the festival at the actor's home. Later, on celebration day, he shared pictures posing with his family with a heartfelt note on social media, "Wish you all a very happy & eco-friendly #GaneshChaturthi! Let's all do our bit to protect our environment. Go green and say no to plastic."



5. Ganesh Chaturthi celebration by the Ambani family at their residence Antilia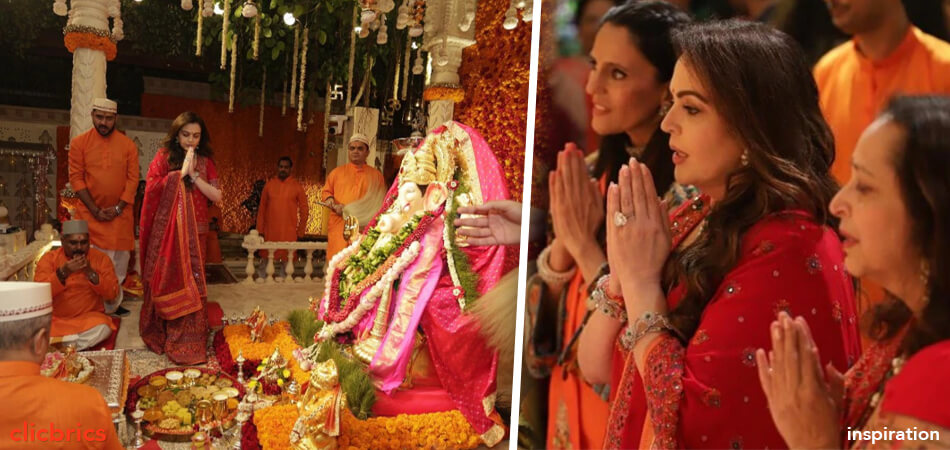 The Ambani family decorated Antilia with lavish decorations beginning with the floral decor outside the residence. Hundreds of diyas were kept at the entrance and chandeliers made out of flowers and lights covered the roof. The idol of Lord Ganesha had lavish ornaments. With the number of guests invited from Bollywood, sports and politics, the celebration was indeed one of a kind.