Do your kids have a lot of books? If you are struggling to arrange them in one place, we are all set to teach you the shelving tricks with the various designs, shapes, and sizes of bookshelves. First, know what type of books your kid is interested in. It will help you to choose the right bookshelf. The type of bookshelf you choose can also match with the theme of his/her bedroom or playroom.

How about the first letter of your kid's name?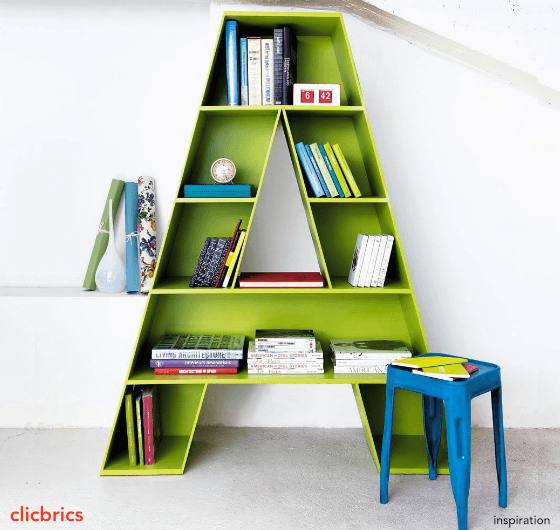 The tangible quality that books offer, no other material can do it. However, organising books can be a challenge. Take inspiration from your kid's name itself. One of the best ways to personalise the bookshelf of your kid is by using his/her name's first alphabet as the bookshelf design. With such designs, the kid can keep the books vertically and horizontally.

For the love of music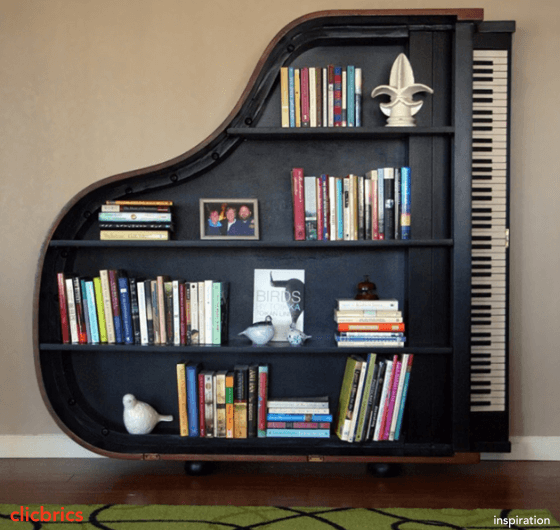 Is your kid already enrolled in a music class? Then, a bookshelf with a musical theme would do wonders. Paste some pictures of musical instruments or give the entire bookshelf the shape of a specific instrument. Believe us, your effort won't go waste.

Think about your kid's favourite sport and execute the design in a bookshelf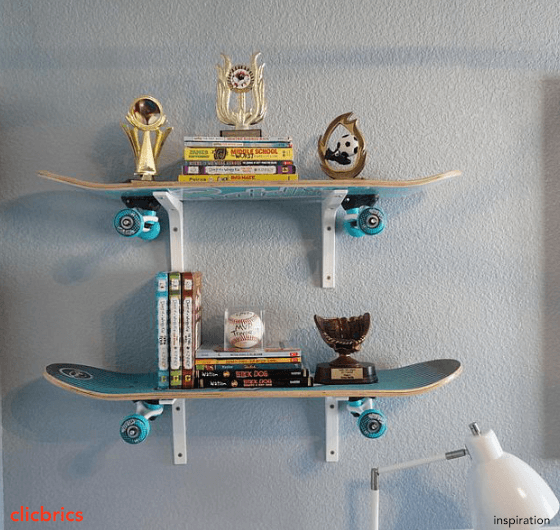 If he/she is a sports enthusiast and actively participates in the sports competition at school, you have every reason to arrange a bookshelf with a sports theme. Keeping the trophies won by your kid along with the books can surely give him/her more happiness. Also, add posters of sports personalities, in case your kid is a fan of someone.

A dollhouse bookshelf and fairy tale books will be a great combo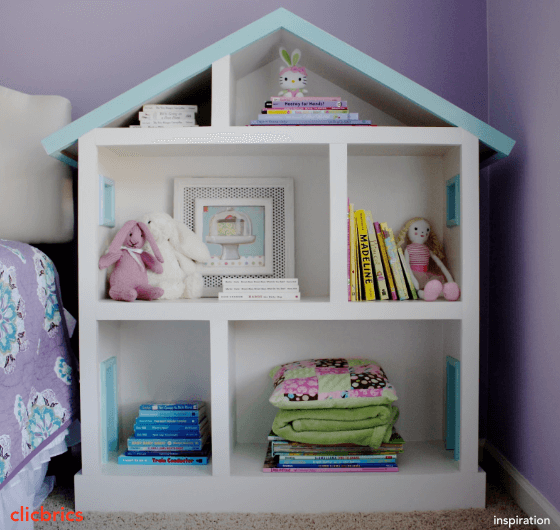 Your kids, especially the girls are fond of dolls, and dollhouse. Why not gift them a bookshelf with the same theme? Add books in some spaces while others can be stuffed with toys. We bet that your little princess will fall in love with this cute piece of a bookshelf in her room.

A bookshelf ideally for kids who have a huge collection of books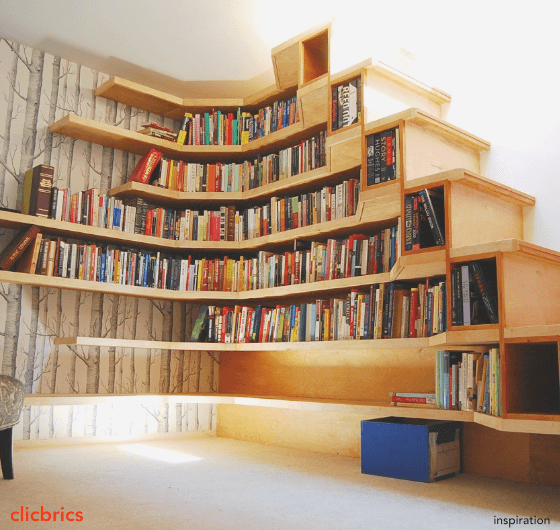 The stair-stepped bookshelf is so huge that not only your kids but the entire family members can treat it as a common bookshelf of all. It is functional and eye-catching, almost serving the purpose of wall decor. Place a hundred books here, and you will still find more space on the bookshelf.