Although a bed with a headboard can add a focal point to the entire room, they're not in the budget for everyone. So, can your bedroom still be beautiful without a headboard? Believe it or not, yes. Whether you are on a fixed budget or just want to try something different, there are plenty of fabulous budget-friendly ideas for headboard alternatives. Let's take a look:
Paint an accent wall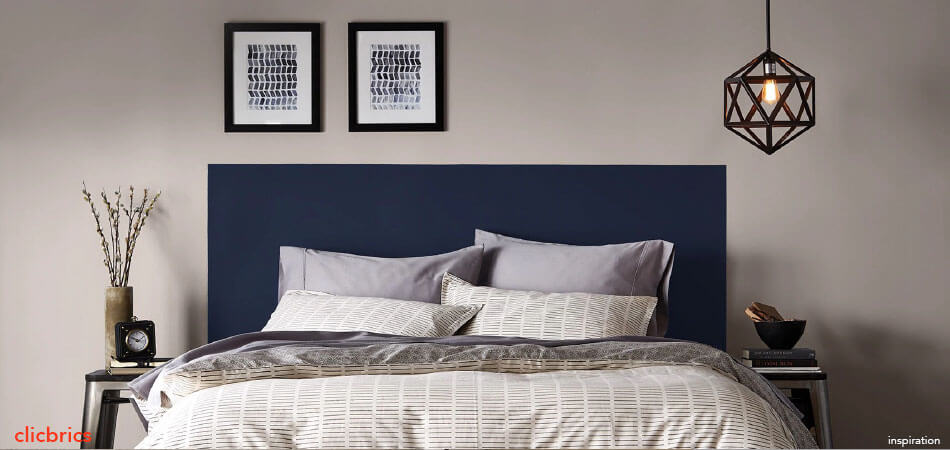 One quick way to create the illusion of a headboard is by painting a headboard. Pick your favourite colour and paint the accent wall. It's an affordable way to define the bed– even without a headboard and it doesn't take up any space at all.



Use a set of old doors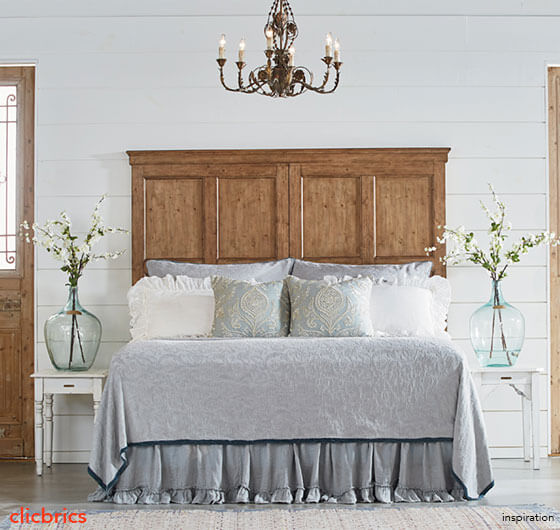 If you have a set of old wooden doors with a great patina, its time to put them to good use as an alternative headboard by sandwiching them between your bed and the blank wall.  Just make sure that if the doors are quite heavy, you should secure them to the wall first.



Floating furniture as a headboard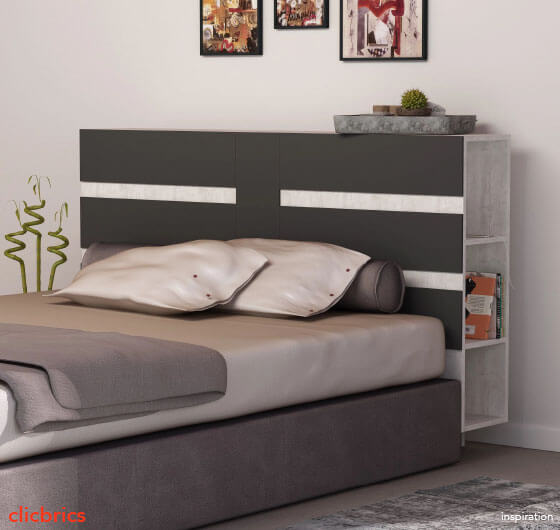 If you have the space for a headboard in your bedroom, but you still want to replace it with something, floating furniture would be a great solution. If you have enough space, you can float a cabinet, dresser or desk in the bedroom with a space to open the drawers on one side and use the back of the furniture piece as your headboard. 

Room divider as a headboard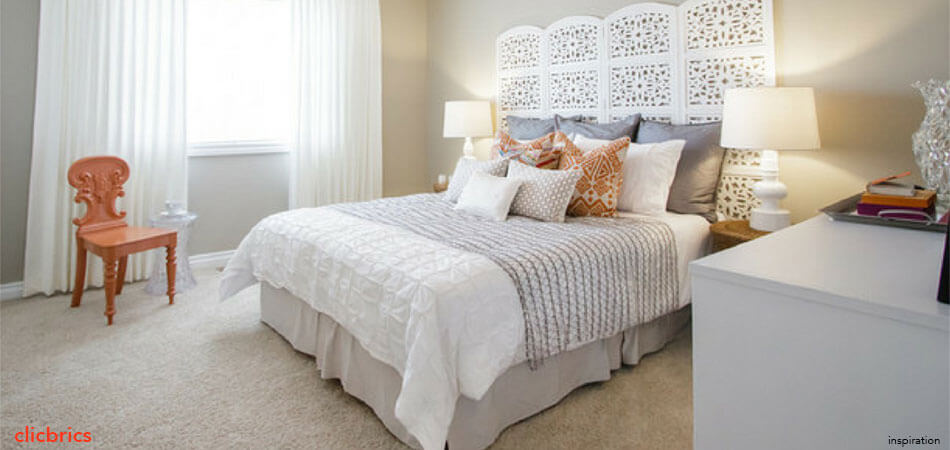 There are so many ways to create a fresh, unique and alternate headboard for your bedroom. One is by using room divider. Yes, you read that right! Room dividers can be used not only to divide the space but can also be used as a headboard alternative. If you love cheap headboards, this cool idea is definitely for you!
A work of art as headboard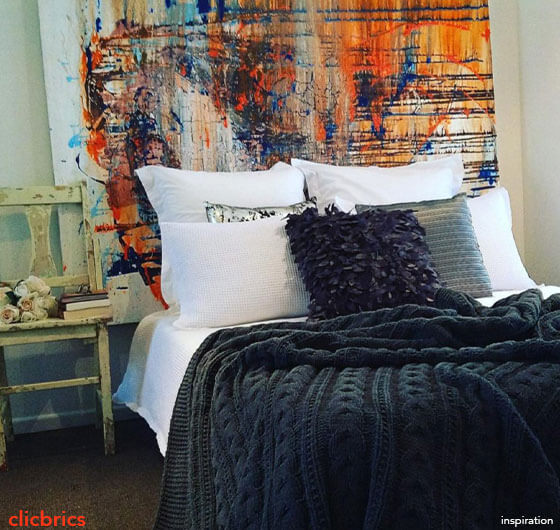 Create a headboard that is bold and artistic and nothing could be better than your artwork. Yes, it can make a beautiful alternate headboard for your bedroom in an instant. To create the main focal point, hang a large piece of artwork above your bed.