If you're looking to add a little style to your living room but don't have a ton of cash, look no further than these low-cost decorating ideas to create a stylish, comfortable living room you'll actually want to live in. 
Image Source - hips.hearstapps.com.
Update your walls with fabric wall hangings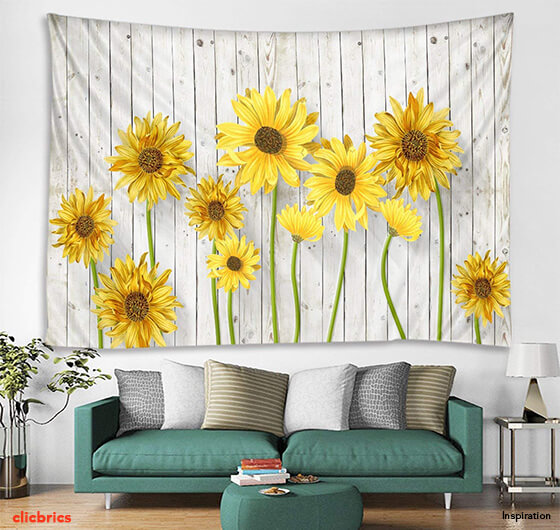 If you've been looking for something new to hang on your blank walls, fabric wall hangings are a quick and cheap way to give your walls a new look. In this case, you might not even need to buy anything new if you have a colourful bed cover lingering in storage somewhere. Image Source - amazon.com

Add greenery with house plants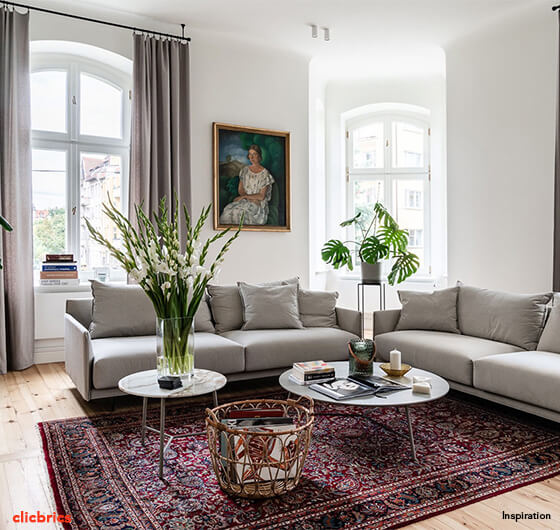 Keeping houseplants in the living room adds visual interest to your home decor. There are umpteen numbers of plants that grow indoors like Areca Palm, Rubber Plant, Dracaena, Spider Plant and many more. You can dedicate a special corner for your plants by placing an old table in the corner and decorating it with indoor plants.
Image Source - home-designing.com


The power of paint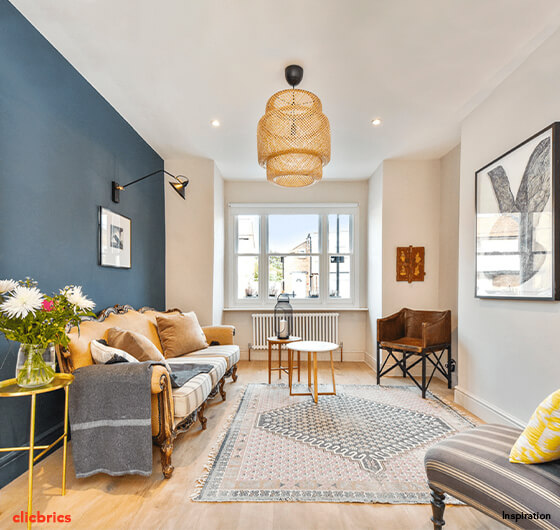 You don't always need luxury wall décor items to add instant glamour to your living room. Choosing the right colour for your wall is all that is needed. There are loads of good quality, low-priced paint available in the market. If you are not able to paint the whole living room, you can paint at least an accent wall. Image Source - 

thespruce.com
Stack your books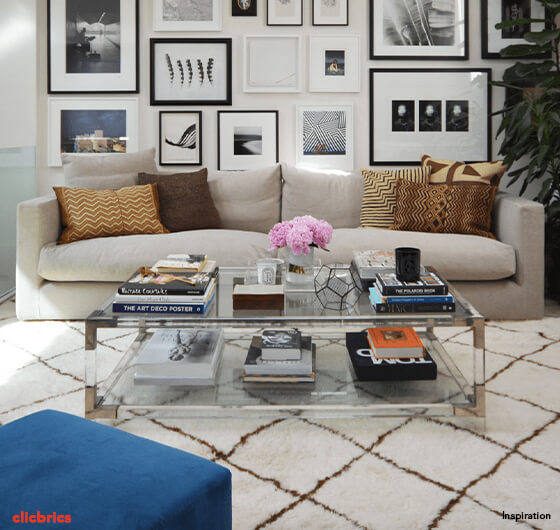 Piled books draw the eye. Books featuring visuals such as photography or artwork can look stunning on your coffee table. They can create excellent conversation pieces. You can also use a wall shelf to showcase a small selection of books. Image Source - thespruce.com
Change your cushions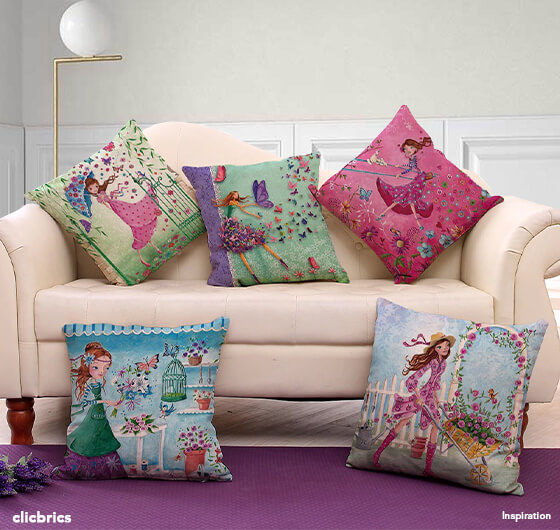 It's not surprising that the sofa is the focal point of most living rooms. If you think you can't afford a new sofa, it's easy to transform the look of your living room with just the comfy cushions. Bright colours and different styles of cushions can give your living room a whole new look. Image Source - thearchitecturedesigns.com

Decorate with mirrors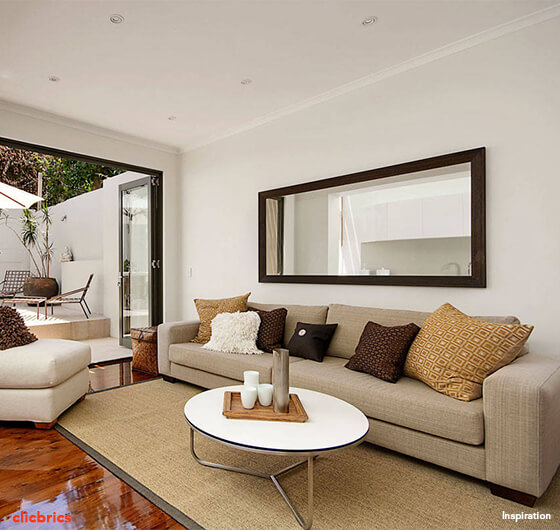 Decorating with mirrors is a less expensive alternative to costly artwork. Mirrors are the perfect way to brighten up a living room, making the room appear larger and enhancing the decor. You can use square or rectangular framed mirrors to reflect the light in a room. Image Source - nimvo.com

Add an inexpensive rug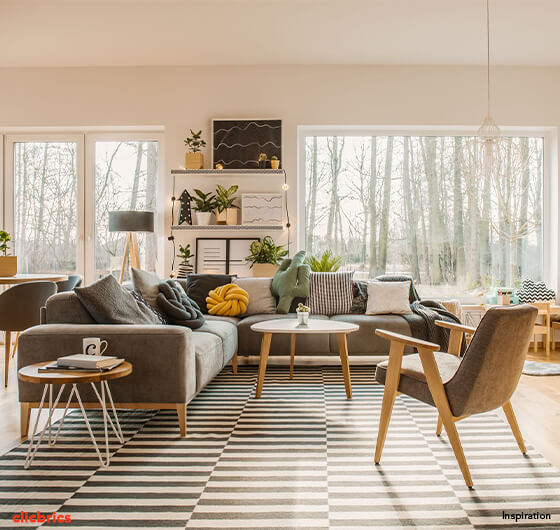 One of the easiest and most economical ways to give a new look to your living room with layers of rugs. Choosing the right living room rug can create a unified yet unique look for your living room. When you're choosing a new rug, make sure it is proportional to the space. Image Source - thespruce.com