Wall sticker is a familiar way of treating an old tile backsplash or boring blank wall in a beautiful manner. If your kitchen looks a bit tired and you are somebody who is short of funds to buy decoration items to give it a new look, you can try your hand at using a wall sticker to give a fresh look to your old wall.  Image Source - vinylwallexpressions.com
Utensil Wall Sticker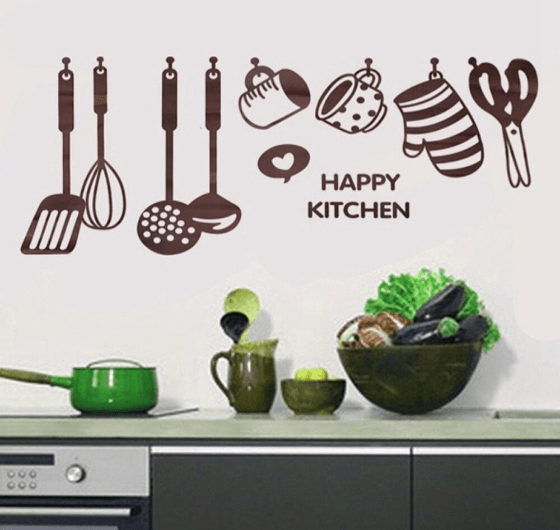 This nice utensil wall sticker design will add some life to a part of your kitchen wall that looks too empty. These stickers will create a perfect atmosphere for cooking. This will surely make your guests envy you!
Coffee Cups Design Wall Sticker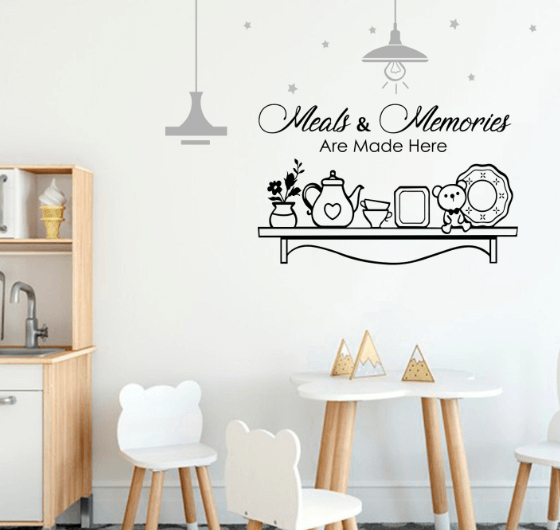 What would heighten your coffee addiction than to have coffee cups theme wall stickers? If you have a coffee-drinking spot in your kitchen, this coffee cup theme wall sticker is an amazing alternative to fill your empty wall. You can place this sticker on the wall where your chair and table are set. This will perfectly turn a regular wall into a designer wall.
Kitchen Quotes Wall Sticker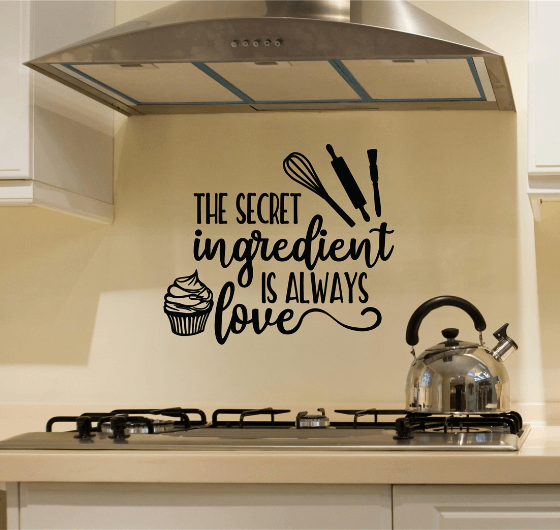 You can put some quotes and wall stickers in between or above your cupboards. It will instantly give the empty wall a fresh look. Buy a sticker in black colour so that it can match well with every theme.
'Kitchen Rules' Wall Sticker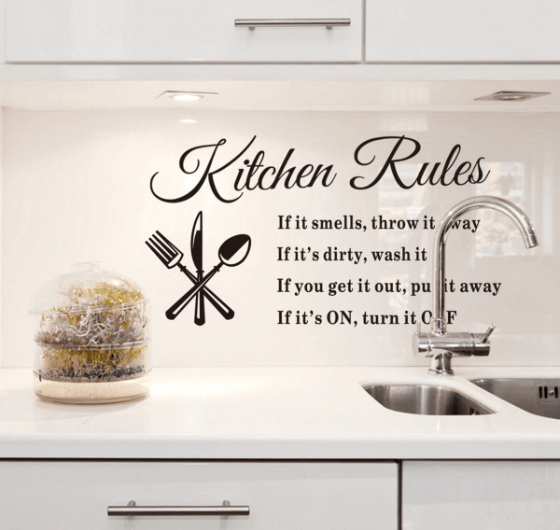 If you want everything to be proper and organized in your kitchen, this 'Kitchen Rules ' wall sticker is a perfect solution for you. It includes kitchen rules that normally the head of the household, wants to be followed in their kitchen. Moreover, this sticker is small and can stick on the walls of your kitchen. 
Image Source - channypicture.com
Food-Related Words Wall Sticker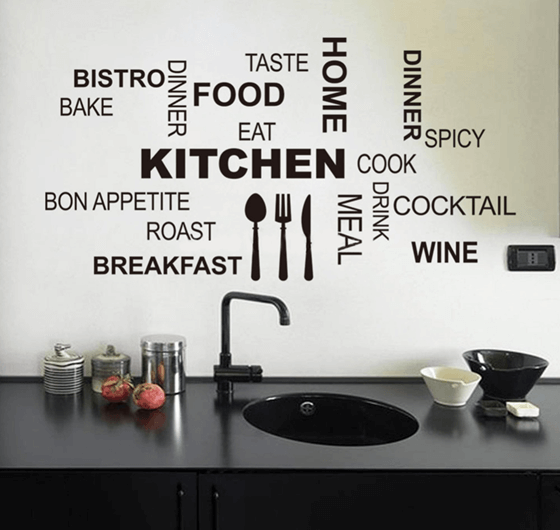 Nothing can boost your appetite more than reading words which sound so delicious. Well, this is exactly what these food-related words wall sticker does. For the moms out there, please place it in your kitchen. This food-related words wall sticker is the perfect thing that you can apply to your kitchen wall.