Buying a home now will tend to feel that you just boarded a flight that was about to leave. You will feel your heart pounding but explore that it was one of the most satisfying decisions to take.  So take advantage of the prevailing opportunities in the real estate market and select a home that suits your needs and brings you happiness
Everyone dreams of owning a home once in a while. It is also one of the most significant and risk-taking decision that one makes in their lifetime. Most people end up investing their life's savings in their houses, which makes it important to buy it at the most opportune moment. With rents getting more expensive than earlier, it is best to put one's savings into real estate in order to receive returns in the future. Maya Angelou has correctly illustrated the importance of a home by saying, "The ache for home lives in all of us, the safe place where we can go as we are and not be questioned." So, if you are seeking the home of your dreams, now is the correct time to buy. We tell you 5 Reason why you should buy a home now-
High rents and low down payments
Purchasing a house is a huge financial transaction and one that definitely can't be taken lightly. But owing to the higher rent scenario in the market, it is better to put your money into something that has a resale value in the future.  A number of the attractive property offers that focus on low down payments is also available in the market, that will ease off the burden of arranging a large amount of money for your home at once. Buying a home right now will not only provide you with better opportunities but also increased asset security and peace of mind.
Favourable policies
Buying a home right now is one of the best options as policies and laws have become more buyer-centric these days. Now that the government has implemented laws like RERA in real estate, there has been a sense of great security and stability towards the rights of the buyers. Implementation of the Goods and service sales tax has also lowered down the tax norms hitherto prevailing in the real estate. This makes it a great time for the buyers to look for their needful property without having to worry about fraudulent and buy it now.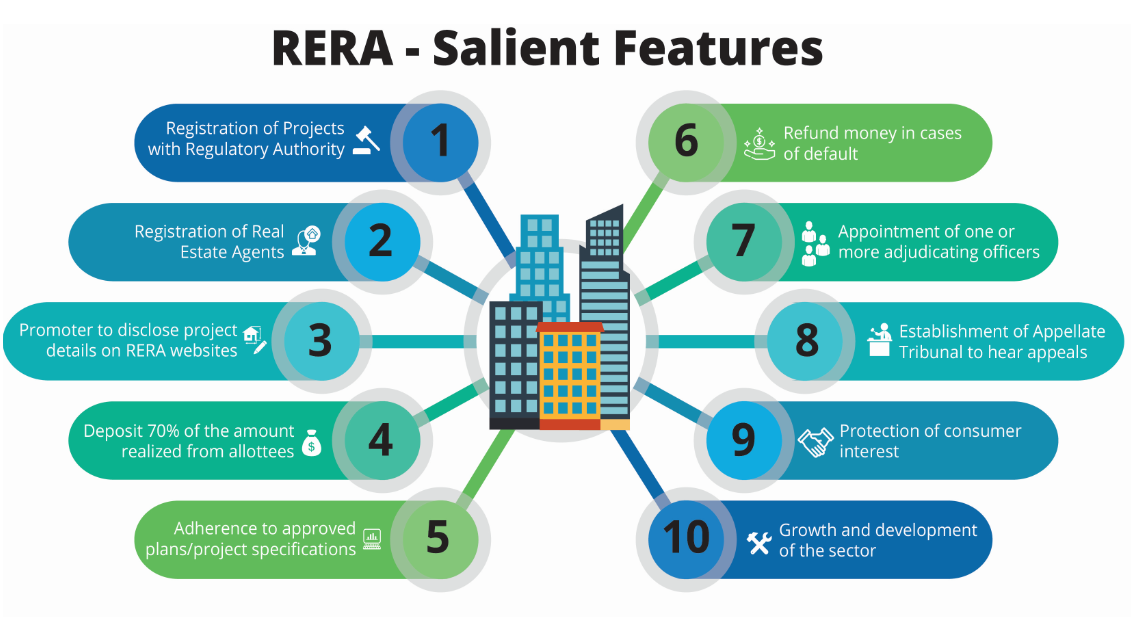 Festive discounts on properties
Good news is that the onset of the festive season brings raining discounts to the real estate sector. Not only the buyers get relaxation in some luxury amenities but also get a bunch of exclusive freebies that are complementary to the purchase. Many builders are giving away iPhones, gold coins and other necessary items such as inverters along with discounts in order to attract the buyers this festive season. So, there are plenty of offers and discounts to look forward to, which is why you should consider buying a home right now.  

Affordable rates
The real estate market is to a great extent witnessing a rise in affordable housing schemes. Owing to the government's agenda of housing for everyone in the country, many builders have actively taken part in this initiative and come up with affordable homes with all the basic amenities equipped. This is a great opportunity for buyers who have been waiting for budget-friendly homes at posh locations of the city. There are also a number of easy payment plans for the buyers, which is yet another reason why you should buy a home now.
Getting Home loans is easy
Applying for home loans have been one of the most challenging tasks for the home seekers. And even after that, there have been instances that a lot of documentation was required, making the process even more difficult. But thanks to the present market scenario, getting a home loan has actually become an easy task.  So, if you are looking for a loan, buying a home right now would be a great satisfactory option.

Buying a home now will tend to feel that you just boarded a flight that was about to leave. You will feel your heart pounding but explore that it was one of the most satisfying decisions to take.  So take advantage of the prevailing opportunities in the real estate market and select a home that suits your needs and brings you happiness
Also Read: Top 10 FAQs on Home Loans in India