Polka dots are one of those playful patterns everyone adores, no matter their size. This colourful pattern has always been spotted everywhere whether it's been on your dress or a part of someone's decor in the home interior. Yes, you read it right! Polka-dots can be used to decorate any part of your home's interior if used in the right way. 
Curtains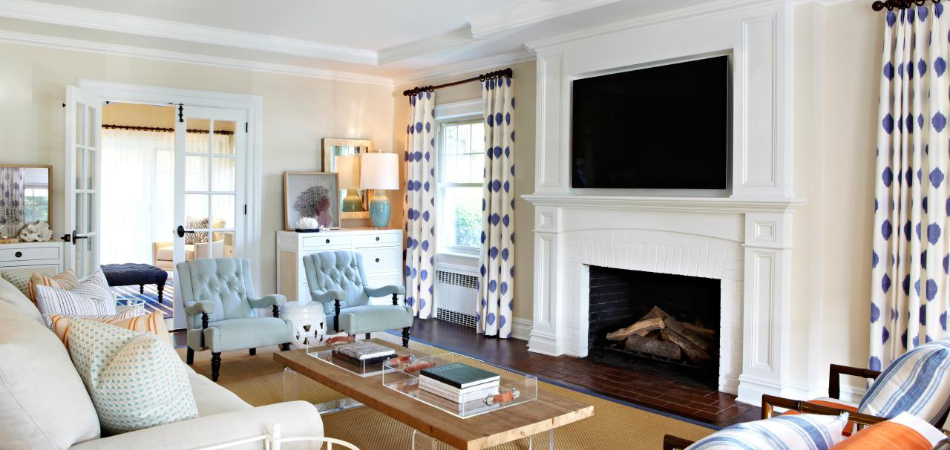 Polka dots are the most colourful patterns to experiment with your home decor and lighten up the whole vibe. Polka dot curtains are a unique way to add a retro touch to a space. floor-to-ceiling curtains just add an aroma of whimsy to the traditional décor. Image Source- hgtvhome.sndimg.com

Polka-Dot Sheets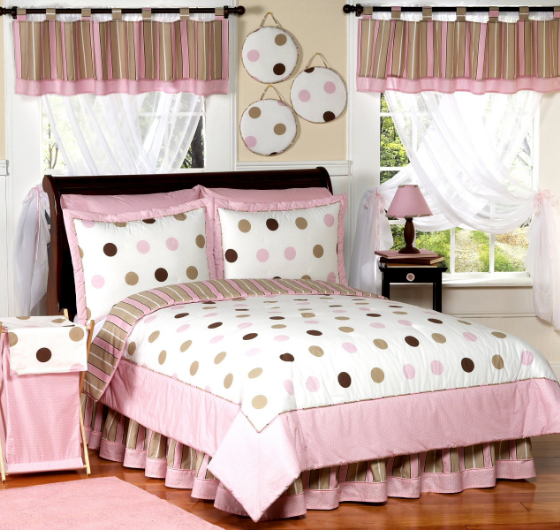 Polka-dot sheets can definitely make your bedroom appear both cheerful and smart. if you want to highlight a monochromatic comforter or you can cover your bed entirely in the dots. The best part is you can use it even for the nursery or your tween's private space.Image Source- kidsroomtreasures.com
Wallpaper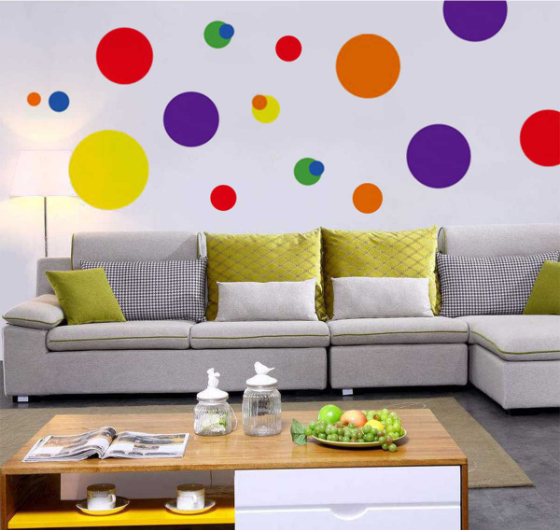 If you have a smaller room, then these colourful patterns work brilliantly as wallpaper whether it's in a living room, dining room or powder room. Any small room will be transformed with polka-dot graphic print on the walls and it adds more interest to the room. Image Source- ae01.alicdn.com

Polka Dot Flooring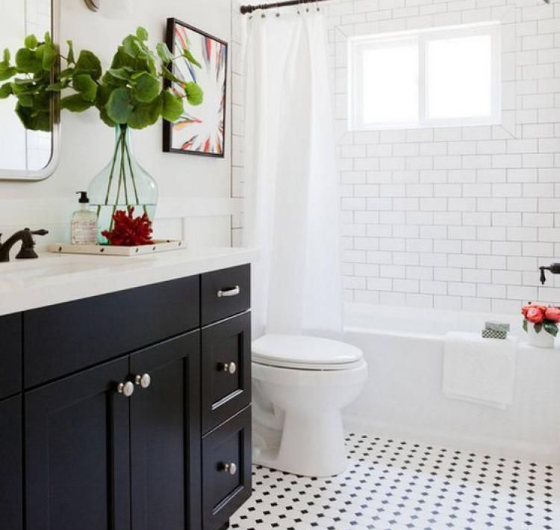 One of the most preferred options for those who want to cover their floor with a patterned shape is polka dot PVC flooring, polka dot tiles or marble. however, you can also try polka dot runners on stairs, rugs and carpets etc. around the living space to bring more appeal value to the interiors of your home.
Image Source- i.pinimg.com

Polka Dot Furniture & Upholstery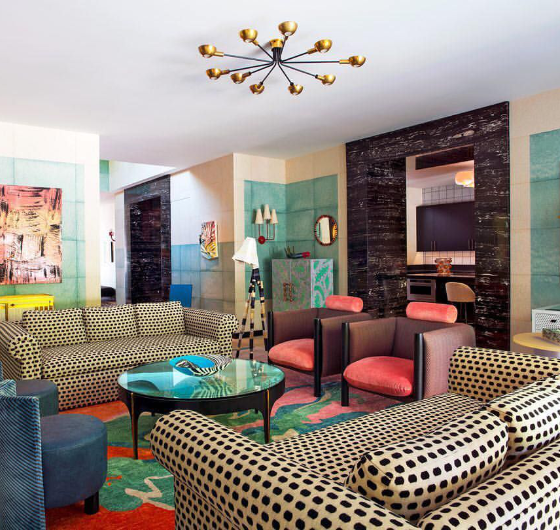 You can opt for bright polka-dotted furniture or paint the existing furniture with a polka-dot pattern. The sizes of polka dots totally depend on how sober or playful you want the space to be.