Table of Content:
Are you planning to build a home based on a 30x40 plan? If yes, then you must know that there are many versions of 30X40 house plans, but finding the one suitable for you can take some time. A 30x40 house design is ideal for small and large sized families and it gives you space to design your home on a budget creatively. 
If you want to explore some 30X40 house designs and know their benefits, believe us, this blog is just what you have been looking for. These plans will help you visualise your dream home. Continue reading further to find out which is the house plan for you! 
30X40 House Plans: An Overview
A 30X40 house plan is an outstanding balance between size and affordability and hence a popular, suitable size for residential purposes. 
The total square footage of a 30 x 40 house design is 1200 square feet, and it can accommodate a single person with plenty of room or a small family. You can find a 30x40 house plan with a multi-storey layout or two, three, or four bedrooms. 
These house plans make an excellent choice for building a vacation home or your secondary residence. This size allows you to fit in all the amenities you need for a pleasant stay, and even after being small, it is pretty affordable. 
If your dream home is a home away from home, 30x40 house plans would be perfect.
Benefits of 30X40 House Plans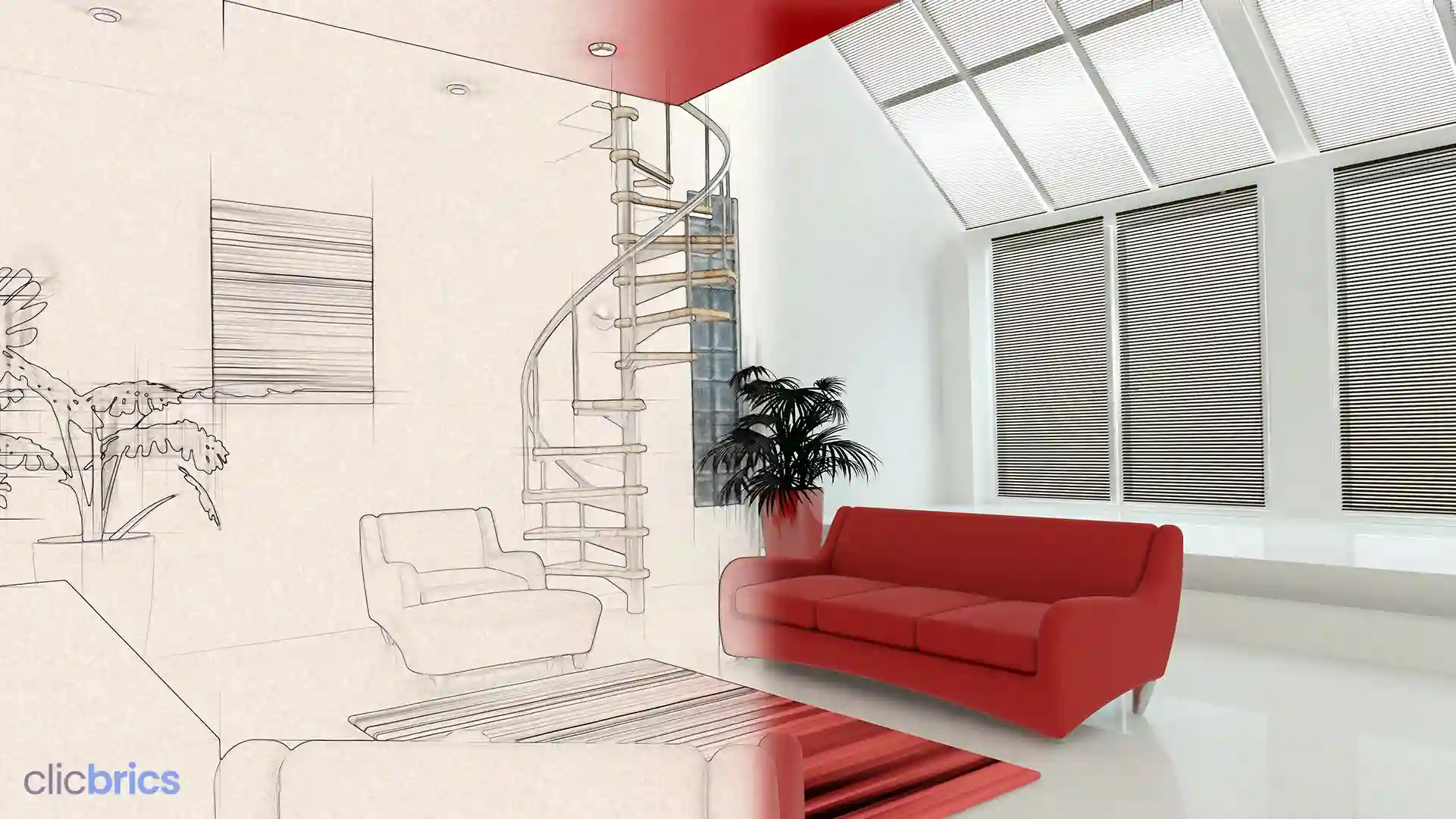 Here are the benefits of choosing 30x40 house plans for your dream home:
1. They Are Affordable
30X40 house plans are affordable if you want to build a spacious home without worrying about the funds in your bank. The smaller size of this plan makes it easy for you to get a home loan and limit the construction material. They help you save more!
2. They Give You Flexibility
30X40 house plans lets you customise the house plan based on your needs and preferences. You are not bound to follow a specific design or layout and can decide everything from the number of bedrooms you need to the type of finishes.
3. They Are Easy To Maintain
A 30X40 house design is smaller in size and low-maintenance. It is far easier to maintain this rather than a larger home. It is also a great choice if you cannot devote too much time or energy to upkeep your home.
4. They Are Energy Efficient
If you want to build your dream home to be energy-efficient, a 30X40 house is for you. It can help you save on your energy bills as the small size of the house allows you to install solar panels and efficient appliances easily.
Also Explore: Normal House Front Elevation Home Designs
Types of 30X40 House Plans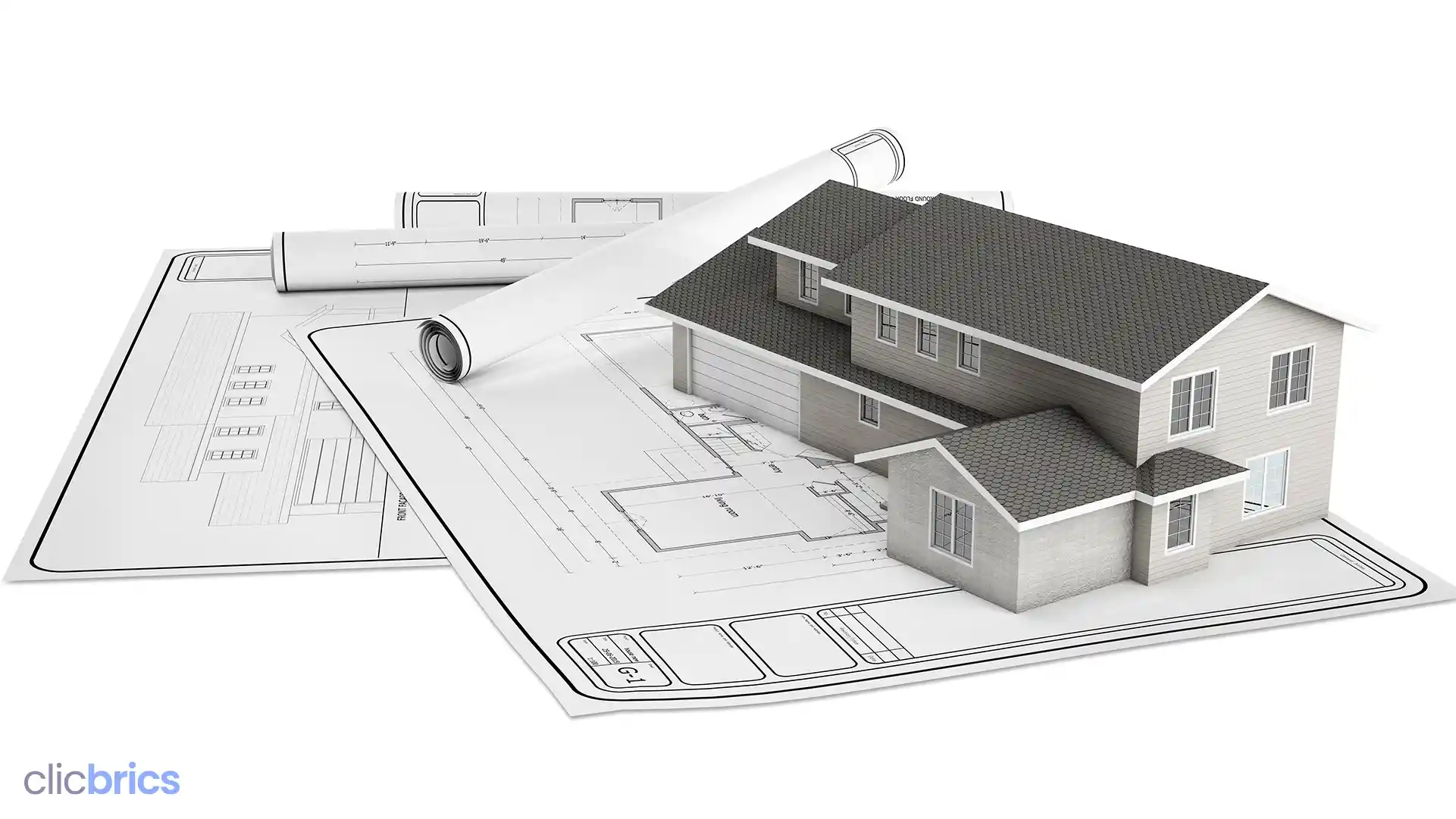 You can find three types of 30X40 house plans depending on the direction of your home. The three types of 30X40 house designs are:

North facing house vastu plan 30x40 

South facing house vastu plan 30x40 

30x40 East facing house vastu plan 
This list will also help you find some great 2 BHK house plans for a 30x40 home or 30x40 duplex house plans.
1. North Facing House Vastu Plan 30x40
A north-facing 30x40 house plan is for you if you want to:

Maximise natural light in your home

Promote proper cross-ventilation inside your home 

Establish an energy-efficient liveability
You can have a look at these two house plans and decide the one that suits you best after looking at each north-facing house vastu plan 30x40 carefully:

1. BHK House Plan For 30x40 Home
It is the single-storey layout of a north-facing 2BHK 30X40 house plan. Here are some crucial details that make this 30x40 house plan worth a try:

A stairway goes up to the roof via the parking area, and it is pretty spacious for cars of larger dimensions. 

There is a wide gully beside the kitchen and dining area that gives free passage to the parking area. 

There's a washroom that any visitor arriving from outside can use.

The kitchen area is big enough to carry out all your chores

Both the rooms are decent in size, and the hall is spacious to accommodate if you have many guests over.

Each room has a separate door. It gives you the privacy you need while you are with your family.  
2. 3BHK 30x40 Duplex House Plan 
It is the layout of a north-facing 3BHK Duplex 30X40 house design. Here are some crucial details that make this house plan worth trying:

It gives you a semi-open setting that ensures your space is open yet secluded. 

The external walls are thick in size. They keep the temperature in your home stable.

The backyard area is designed below the terrace to let the natural light into the living and eating areas of the room.

It has a well-designed parking area that ensures you have a hassle-free parking experience.

This 30x40 house plan has an external staircase, and the porch gives you access to the living room.

The living room gives you access to all the other areas of the house.

The front of the bedroom on the ground floor has a plantation area which keeps the bedroom bright and airy. It is for you if you are a plant lover.  
Interesting Read: Is A North West Facing House Good, According To Vastu
2. South Facing House Vastu Plan 30x40 
A South-facing residence is considered auspicious in Vastu Shastra. Here's why it is for you:

It brings prosperity and good luck to the residents.

It provides more ventilation as the wind moves from north to south

It allows natural air to circulate inside the house. 
Have a look at these 30x40 Duplex House Plans!
1. 30X40 Duplex South Facing Home Plan
Here's why you can opt for this house plan:

The ground level's layout has a master bedroom and the common bedroom. They share a connected bathroom.

The house entrance of this south-facing 30x40 duplex house plan has a vestibule that locks in the air between the interior and exterior parts of the building. It prevents heat loss and draughts, making the entire design energy efficient. 

There is a separate area for the store room and puja room. A spacious eating area separates them.

The first floor has a similar layout for the common bedroom and master bedroom.

There's a huge sunroom on the first level. It receives natural sunlight to keep your house well-lit and reduce the need for artificial lights.
2. 30X40 5 BHK Duplex South Facing Home Plan
It is the layout of a south-facing 5 BHK Duplex of 30X40 house design. Here's what makes this design different from the rest:

This house plan has enough living space for a large family or many residents.

It lets in plenty of natural light and remains airy. This reduces the need for artificial cooling and lighting.

The balcony on the first floor is for you if you like hosting outdoor parties.

The home cinema room is the perfect place to be if you like watching movies with friends and family. 

The house plan has multiple washroom facilities for all visitors and residents.

The kitchen cum dining space gives you ample space to cook, dine and store.

It has a spacious passageway on the ground floor and an infinity hall on the first floor.

It offers a perfect balance of functionality, affordability and spaciousness.
Also Read: 5 Vastu Shastra Tips For Blissful Homes
3. 30x40 East Facing House Vastu Plan
Here's you should have an East facing 30x40 house plan:

It is an extremely fortunate direction 

It brings money, happiness, and success

It attracts positive energy and ensures you have a good health 
Here's a 2 BHK east-facing 30X40 house plan you can try:

This layout has a puja room and it supplies positive energy and wealth to your home.

The main entrance of this home is in the East, and it appears large and well-lit

The living room is in the northeast direction, and the kitchen is in the southeast direction of your home. 

The kitchen platform is facing east, and it attracts wealth to the home. 

The master bedroom in this 30x40 house plan is located in the southwest direction of the house, and the guest room is located in the northwest direction.
How To Choose Suitable 30X40 House Plans For Your Dream Home?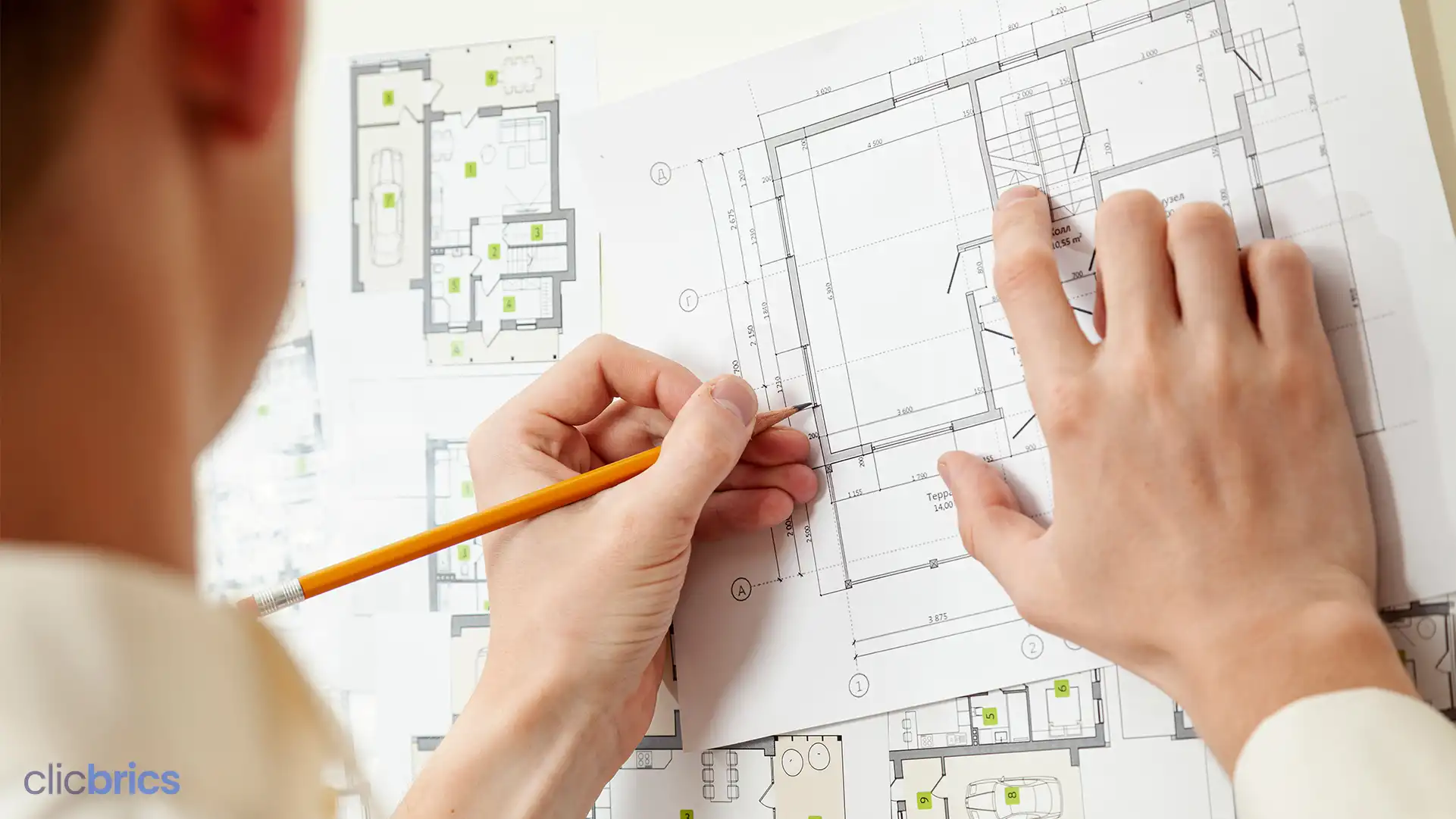 Here's how you can choose suitable 30X40 house plans for you:

Consider your budget while choosing a plan. Set a budget before you start looking for the right plan to spend wisely.

Think about the elements you want in your house plan from window designs and flooring to colour scheme.

Get inputs from experts like architects, home builders, and designers. They can help you find a perfect house plan that suits your needs.

Remember to take advice from your friends and family to make the right choice.
Choosing suitable 30x40 house plans might be challenging. But with a perfect strategy and knowledge, you can find the one that suits you best. We hope this blog gives you an idea of 30x40 house designs that you can consider for your dream home. 
Suggested Read: Single Floor House Designs That Will Perfectly Fit Your Budget